The
videos from the International Space Station
keep on coming. The astronauts are now shooting them at the rate of one frame per second, which gives a much closer resemblance to the true speed of the International Space Station than was shown in their previous videos. This sequence was captured January 30, 2012.
I grabbed some of the individual images from the sequence and annotated them to give you some reference points.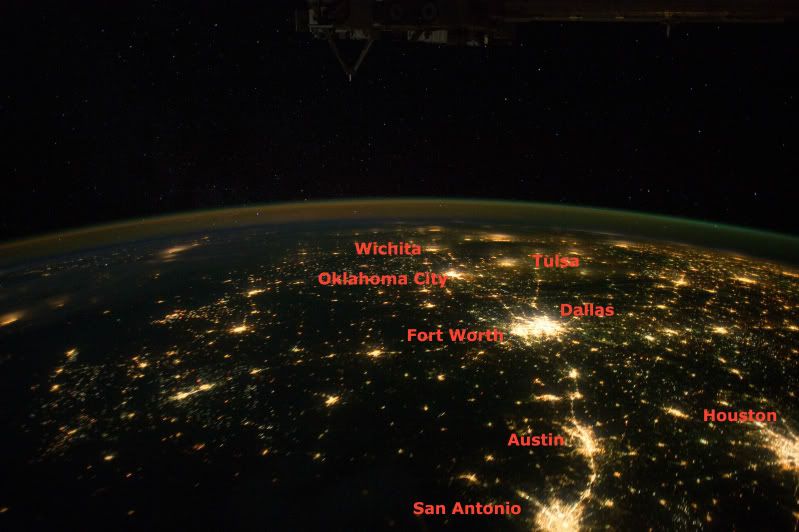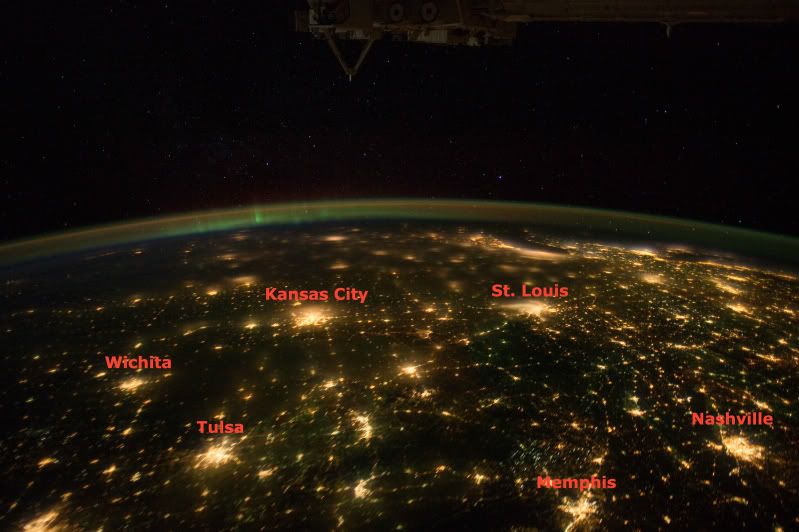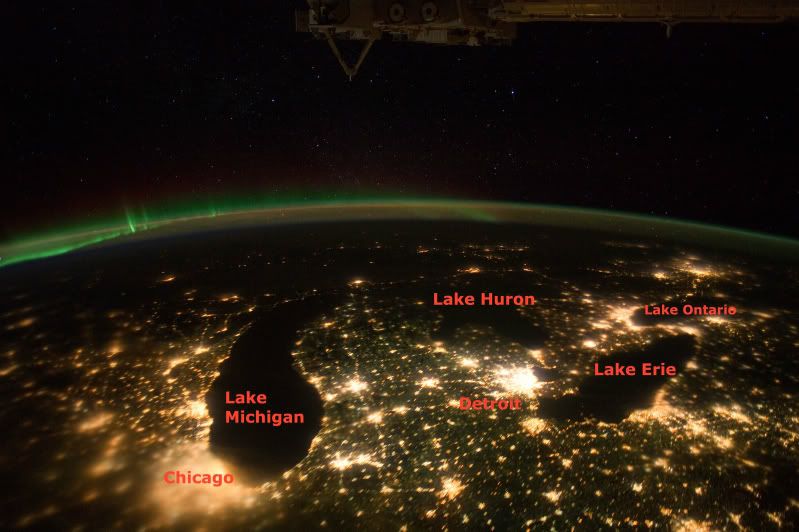 The ISS photographed three
International Dark Sky Parks
in this passage. Can you name them? I will point them out in a follow up post.