In case you missed it, here is an amazing image of India from space at night.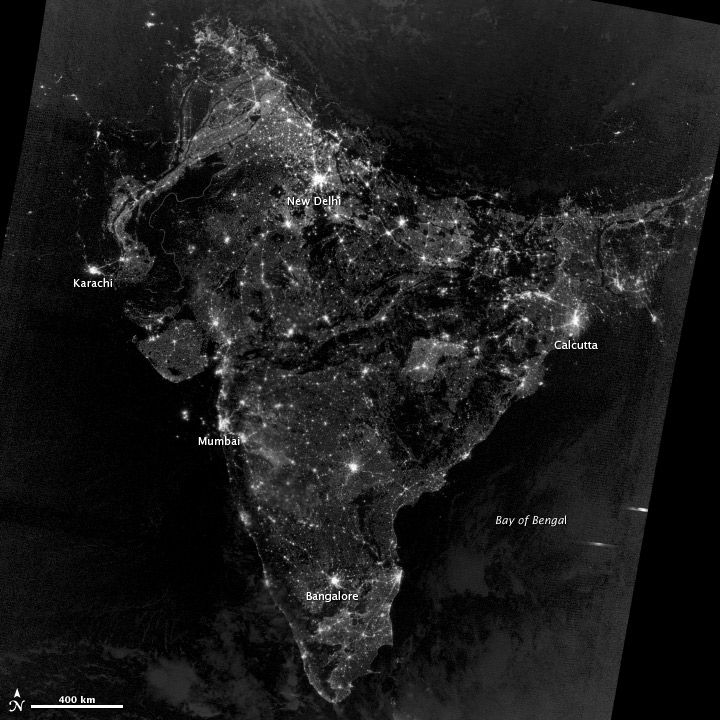 The image, taken November 12 2012, was published on the
NASA Earth Observatory
site. The image shows the density of population there. The lights of more than 1.2 billion people are represented here. India has 30 cities with populations over 1 million - imagine how much energy could be conserved if the lights were retrofitted so as to not shine wastefully upward into space.
By the way cities in Bangladesh, Nepal, and Pakistan are also visible near the edges of the image.
There are several high-resolution download options on the NASA site that are worth checking out, including a Google Earth KML file.