It is fun and easy to spot satellites. I like to use
CalSky
to give me personalized reminders of when and where to look.
This evening we had a bright iridium flare. It was shining at magnitude -5.6, but only 17.6 degrees above the horizon. I didn't have my camera quite set when I spotted the satellite. I plunked it down and grabbed this shot just in time: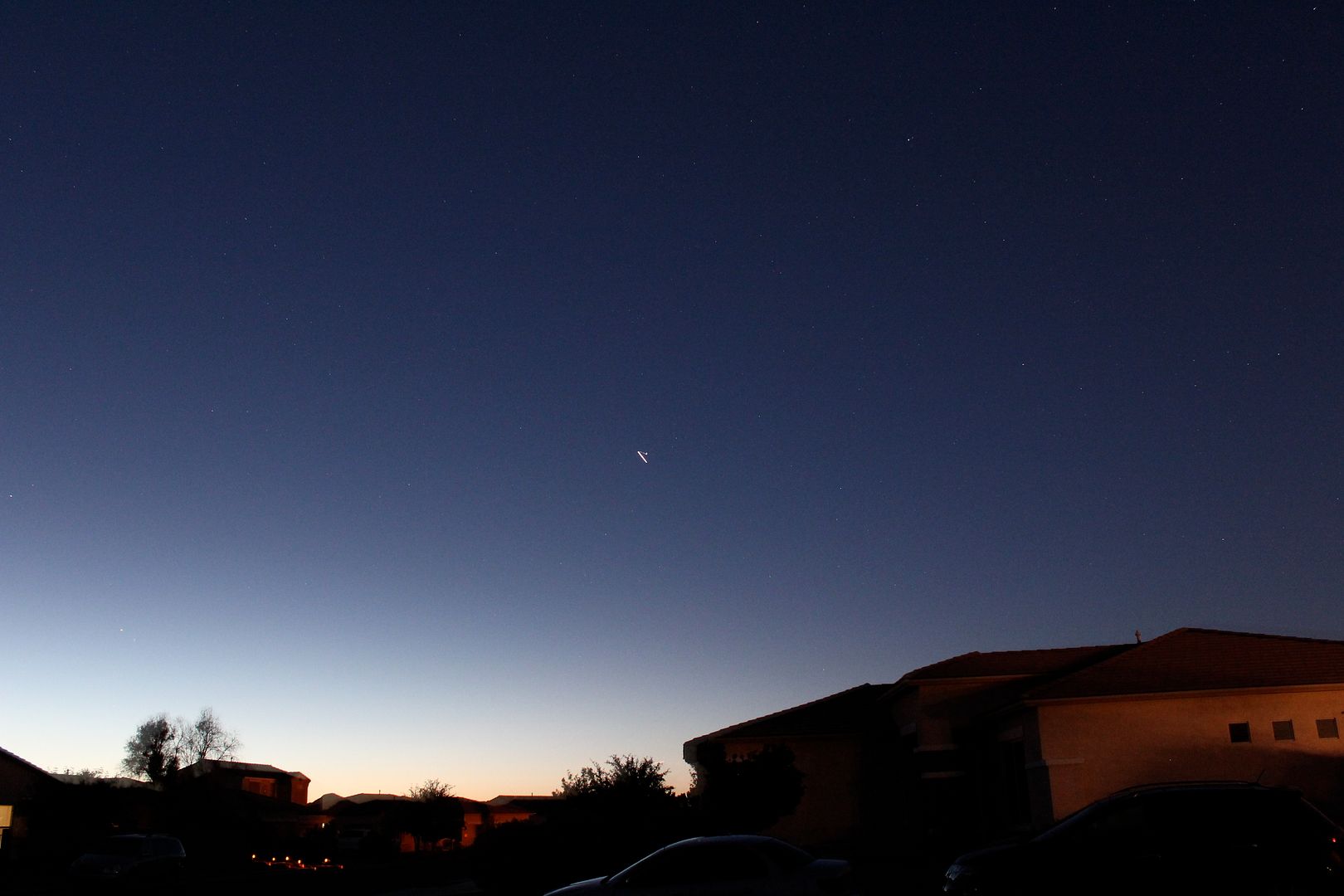 Canon 3Ti 18-55mm lens, ISO 1600, f/5.6, 5 sec.
We also had a bright passage of the International Space Station this evening. At its highest it was 68 degrees above the horizon and shining at -4.3. Here are two shots combined into one frame from the end of the passage: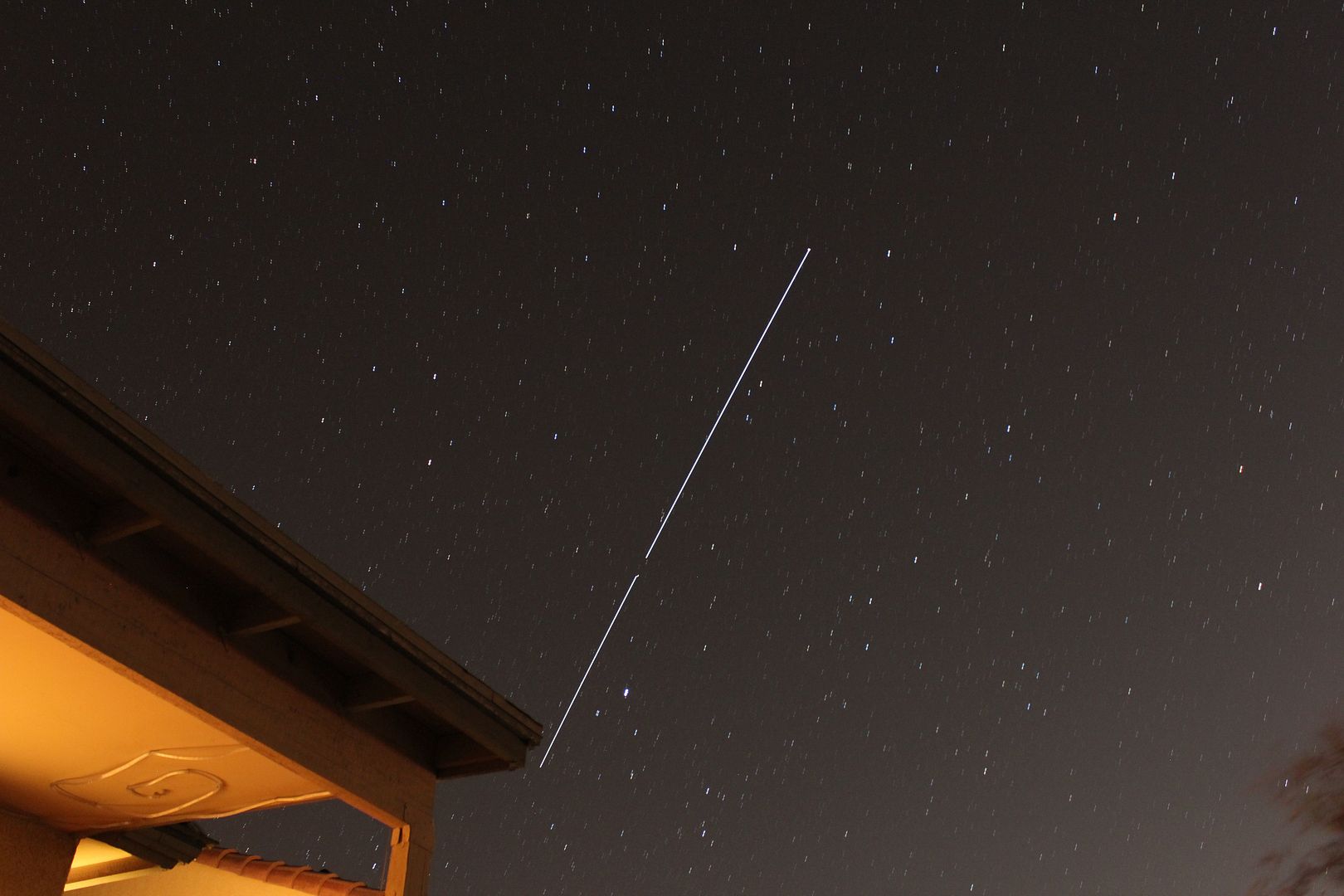 Canon 3Ti 18-55mm lens, ISO 1600, f/5.6, 2 30 sec. exposures
The bright star just to the right of my house and the trail of the ISS is Vega in the constellation of Lyra, the harp.