The desert southwest didn't get much of a winter this past season. And while the weather hasn't show much of a change as we've moved into spring, there are still signs of spring on the ground and in the skies.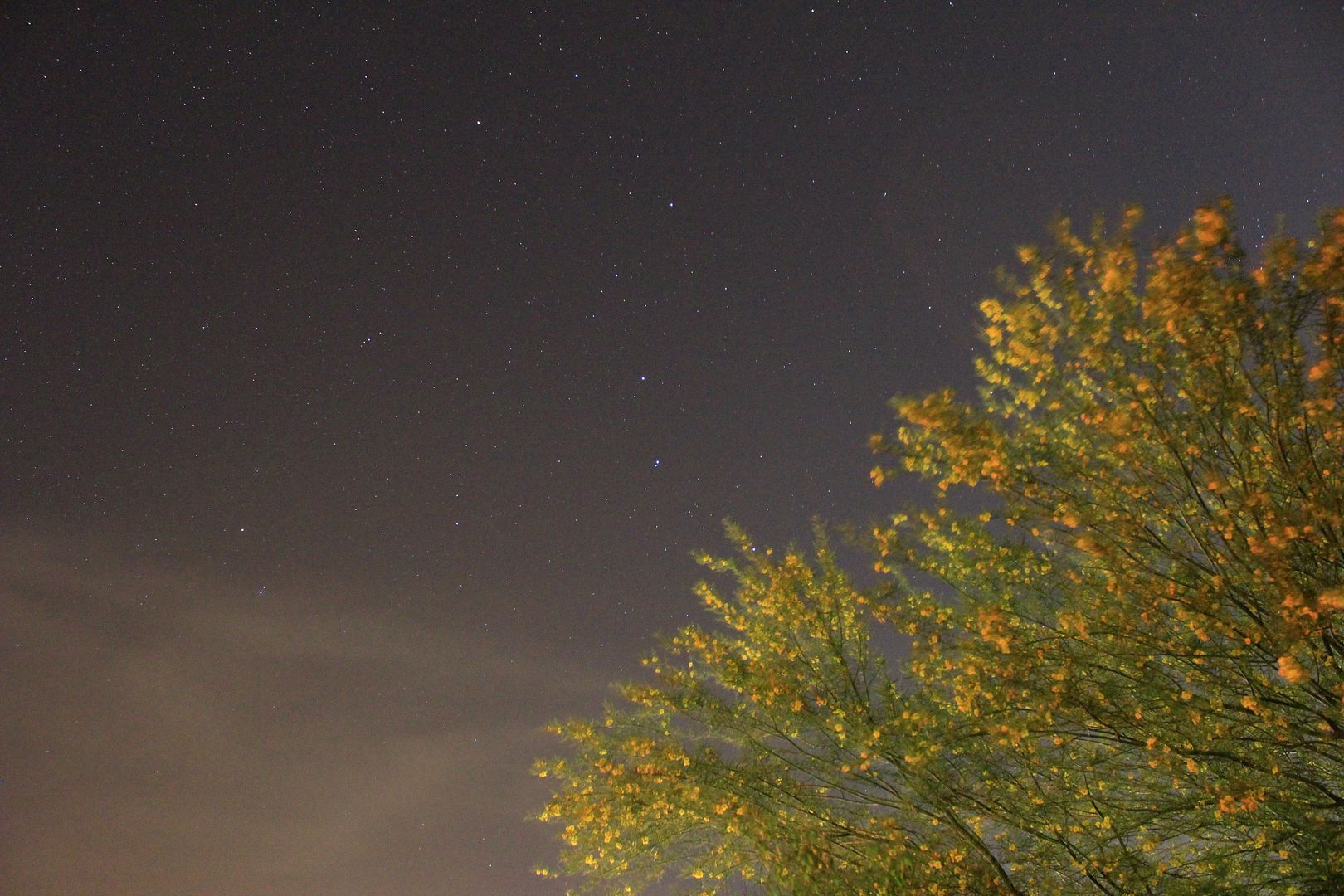 Canon T31, 18mm, 25 seconds, ISO 3200
The
palo verde tree
(Arizona's official state tree) that lives in our front yard is in full bloom, a sign here in the desert that spring has sprung. I took the shot above last night. Also in the shot are the stars of the
Big Dipper
, which stands high in the our evening skies in spring.
The reason I was out with my camera was to catch this: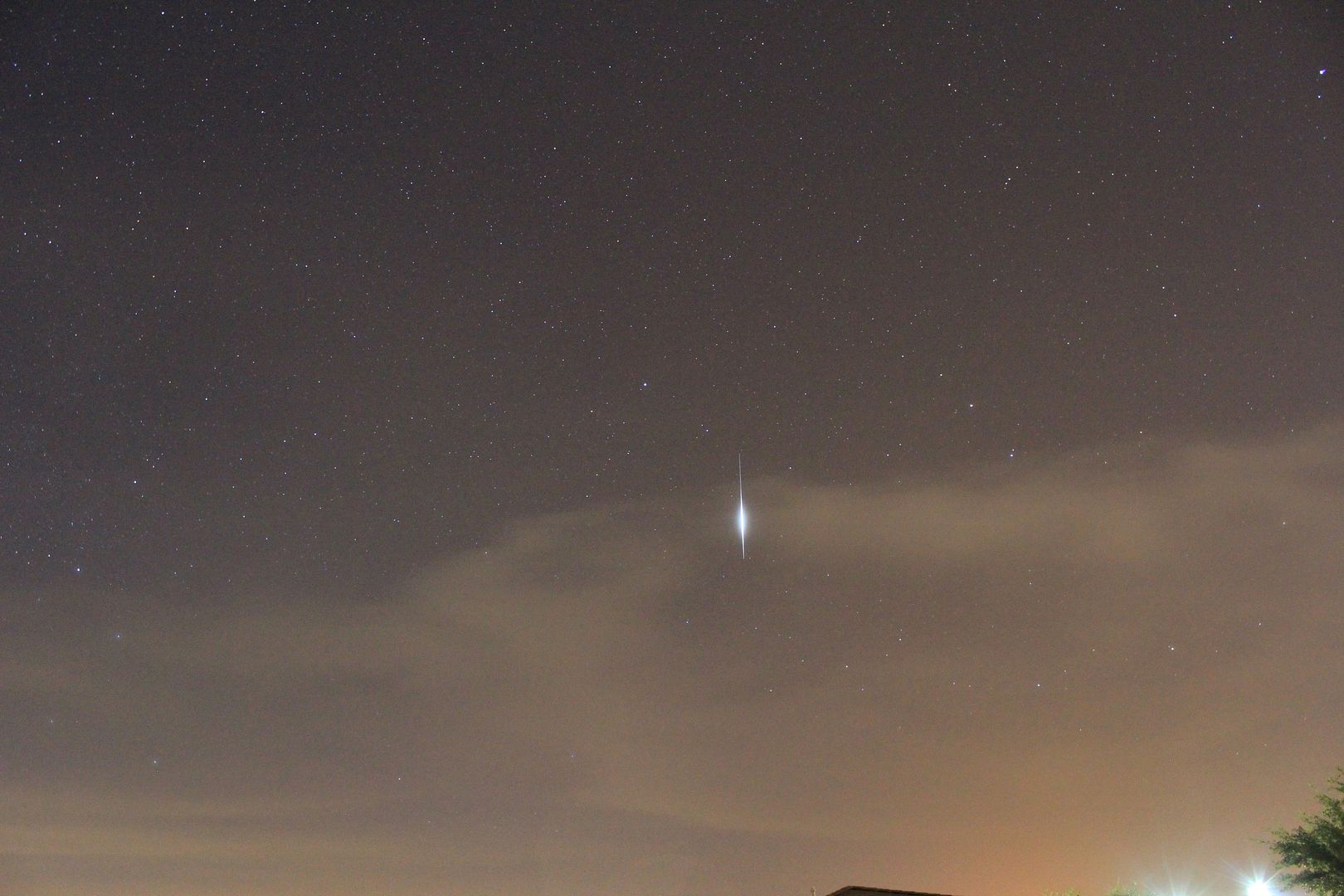 Canon T31, 18mm 30 seconds, ISO 3200
A magnitude -5.8
Iridium flare
that was visible in the northern part of the sky. Iridium flares are reflections of sunlight off of satellites that can be some of the brightest things seen in the night sky. I caught this one very near the star of the
Little Dipper
. That's Polaris, the North Star, just above and left of the flare. Polaris is the star that marks the end of the handle of the dipper.