Arizona's monsoon season is off to a good start. The summer rains come in the form of thunderstorms and yesterday delivered some pretty decent rains and quite a lightning show.
I wasn't able to get out after dark for any lightning photography but I did manage to capture this shot during the daytime yesterday afternoon: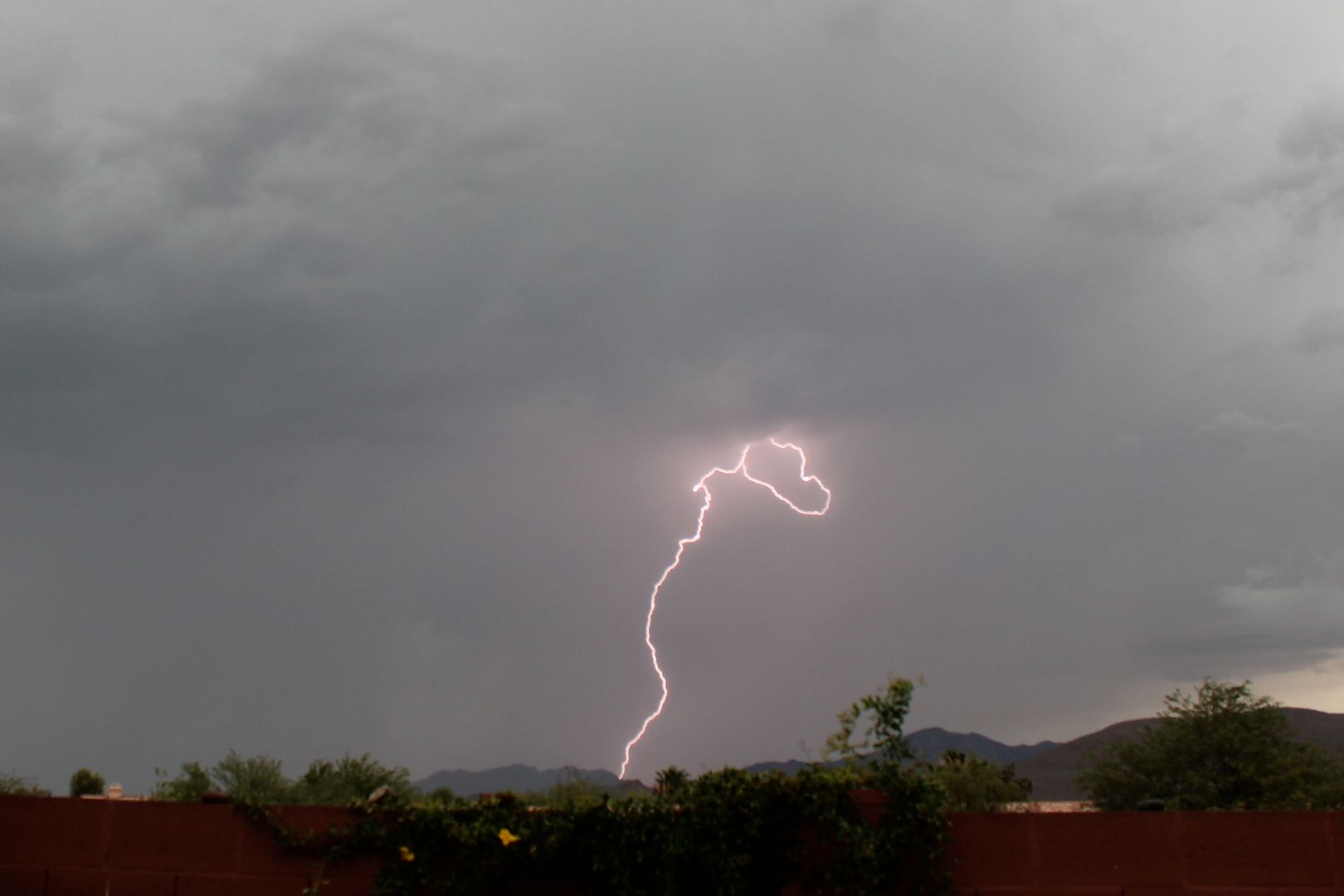 Hopefully, the weather will cooperate and I'll be able to do some lightning photography after dark, when it is much easier to catch.