Another cast member of the original
Star Trek
series has passed into the great beyond. News of Leonard Nimoy's death hit me pretty hard, for someone that I didn't actually know. I'm sure I can't add much to the Internet's many tributes to the man who brought Spock to life, other than to say the obvious. Nimoy's portrayal of Mr. Spock has made, and continues to make, my life fuller. The misfit character who wasn't quite Vulcan nor Human taught us much about ourselves.
Star Trek
wouldn't have been
Star Trek
without his thoughtful performances.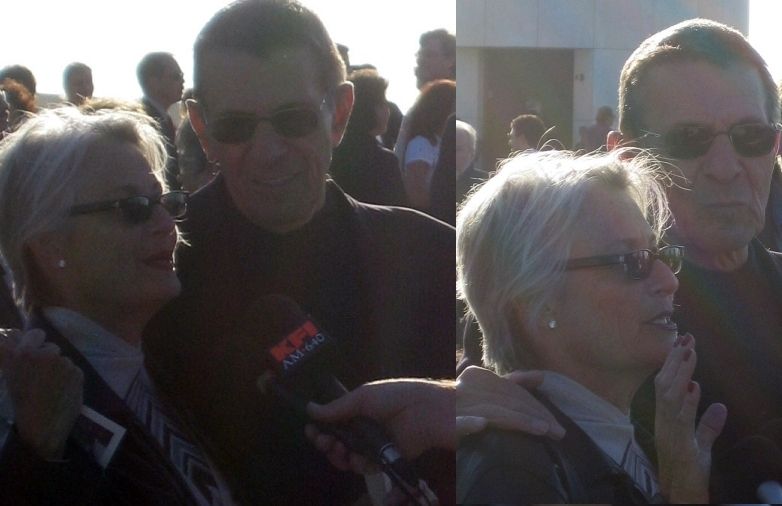 I never had the chance to meet Mr. Nimoy, but I did have one close encounter with him. I was one of the guests present at the 2006 re-dedication of Griffith Observatory. I was there because I had given some help to their
California Astronomy exhibit
. Nimoy was there because he had given them piles of money. If you go, be sure to check out the
Leonard Nimoy Event Horizon Theater
. That's two shots I took of Nimoy (along with his wife) being interviewed the evening of the dedication.
Aside from Nimoy, I've only seen one other member of the original
Star Trek
cast in person. The other happened years earlier when I attended the amazing 1977 Science Fiction, Horror and Fantasy World Exposition.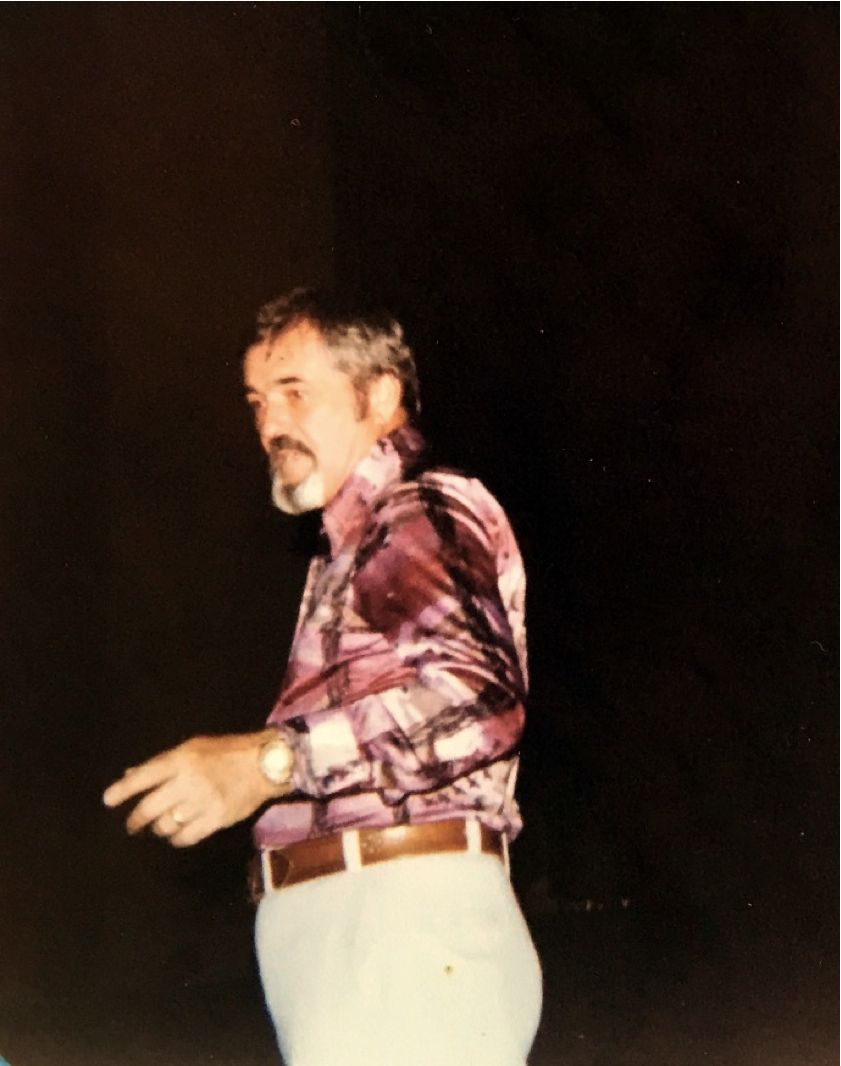 James Doohan
,
Trek
's Mr. Scott, was one of the guests. That's a scan of the pic I took of him at the event. I don't remember much about his presentation other than he was very warm and entertaining.
By the way, the Science Fiction, Horror and Fantasy World Exposition was seriously awesome. In addition to Doohan, I saw Robert Heinlein, astronaut Charles "Pete" Conrad and Carl Sagan. That was a pretty impressive line up for my then 14-year old self. Now that I think of it, that's an impressive and inspirational group of people to encounter at any age.
Of course, they're all gone now. The world was a better place for the real life explorations of Conrad and Sagan and for the fictional ones of Heinlein, Doohan and Nimoy too. They are all missed.