I don't plan on spending too much time on Palomar-related stuff here at Visible Suns (look for that at my
Palomar Skies blog
), but on Thursday, March 24 I will be
giving a public talk
at the
Corning Museum of Glass
. The talk will focus on Palomar Observatory's research and discoveries.
Corning Glass Works was the birthplace of Palomar's 200-inch mirror.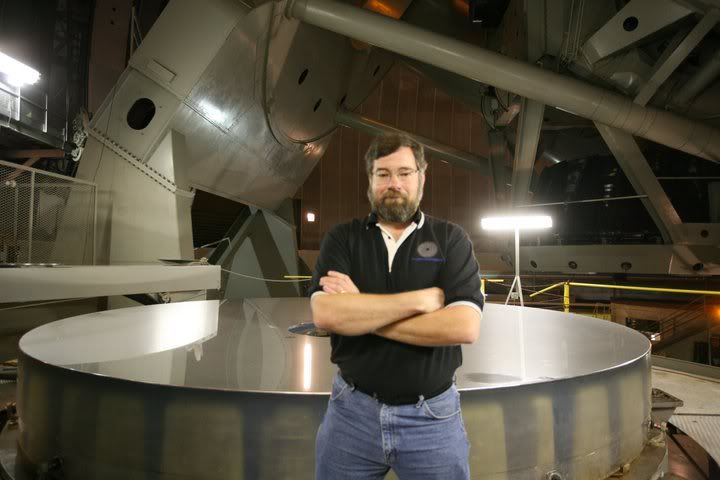 That is me with the mirror when it was pulled from the Hale Telescope for washing last November.
Follow
the link
for more information on the talk or to make reservations to attend.