The desert heat has not yet come into its own for the season. Lately we have been having warm days but cool nights. In the evenings we open our windows and keep them open until the day starts to heat up.
The warm, soon to be hot, days mean the end of Tucson's hot air balloon season. I was surprised yesterday morning when, while inside, I heard the unmistakable sound of a hot air balloon. It certainly surprised me, almost to the point where I thought I had imagined it. I believed it was real when I heard it a second time.
As I often do, I grabbed the camera, tossed on the zoom lens and stepped outside to grab a couple of shots.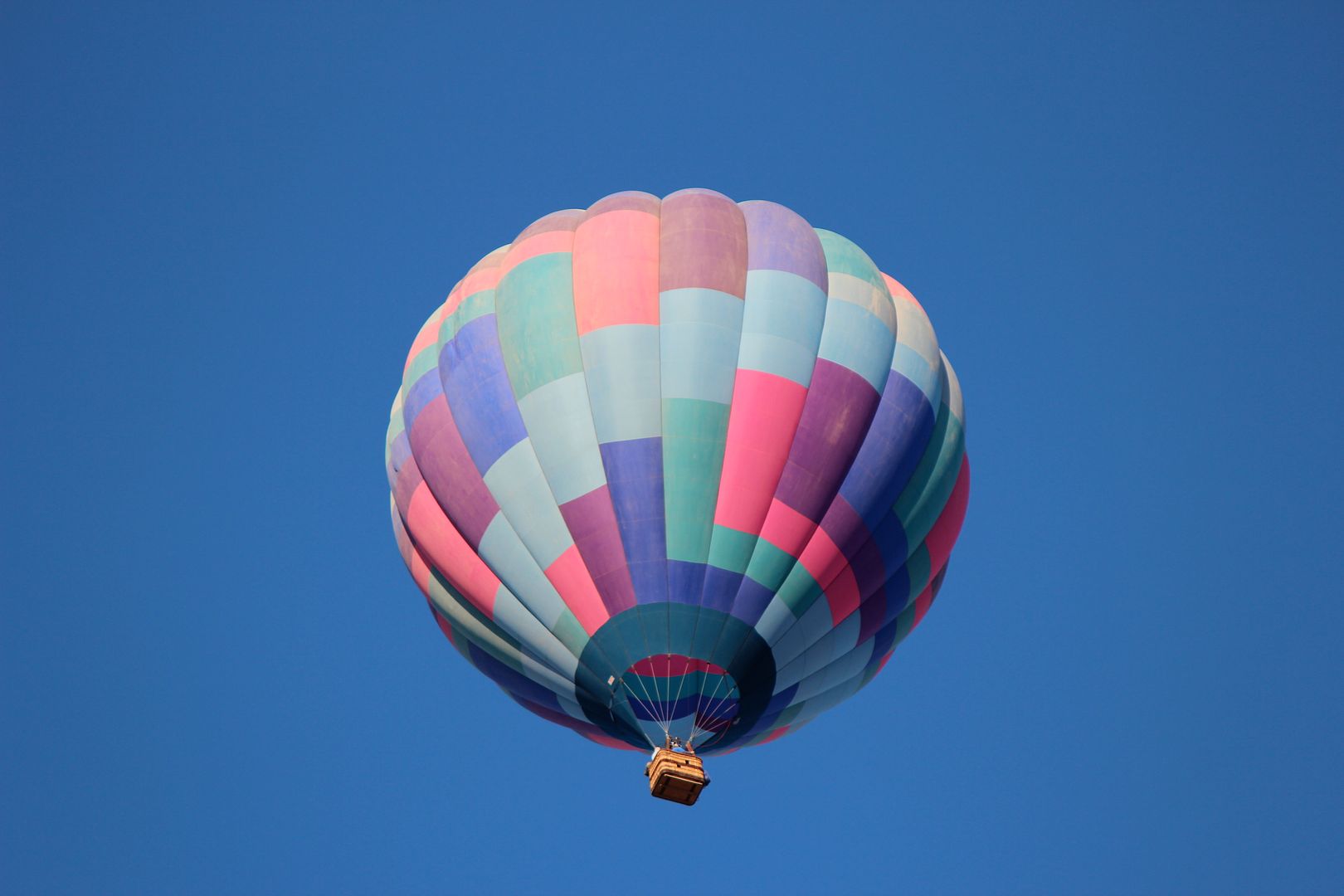 Here's a second shot, cropped from the full frame: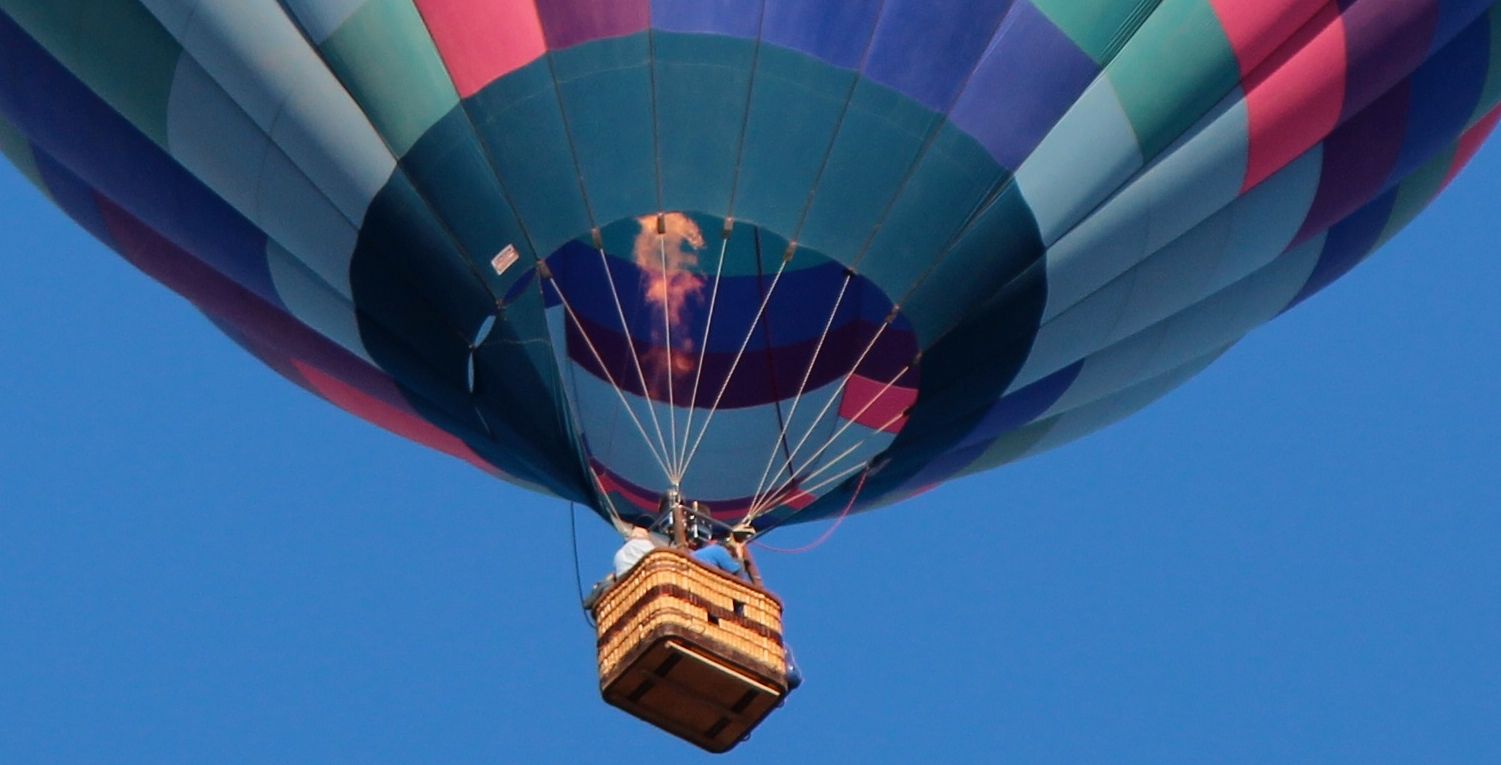 It's all that combustion that makes the balloons so loud. In spite of the noise (and the occasional tragic accidents) I long to take a ride skyward and drift above the desert. I guess I'll have to wait. The desert heat is returning. Yesterday's balloon may be the last of the season.