Until recently it had been quite sometime since I had been to a science fiction convention. That has changed as I have now attended two of them in just the last couple of weeks.
In early May I attended the very small
LepreCon
in Mesa, AZ. I went specifically to meet the author guest of honor,
Jack McDevitt
. He's one of my favorite sci fi authors writing today. Jack was kind enough to sign a book and pose for a pic with me. He's one of the few authors where I pretty much want to read everything he is writing. His varied career has convinced me that it isn't too late for me to try my hand at writing. After starts and stops, he took up writing at age 45. So maybe it is okay for me to give writing fiction a shot at 50. (I'll let you know if things work out.)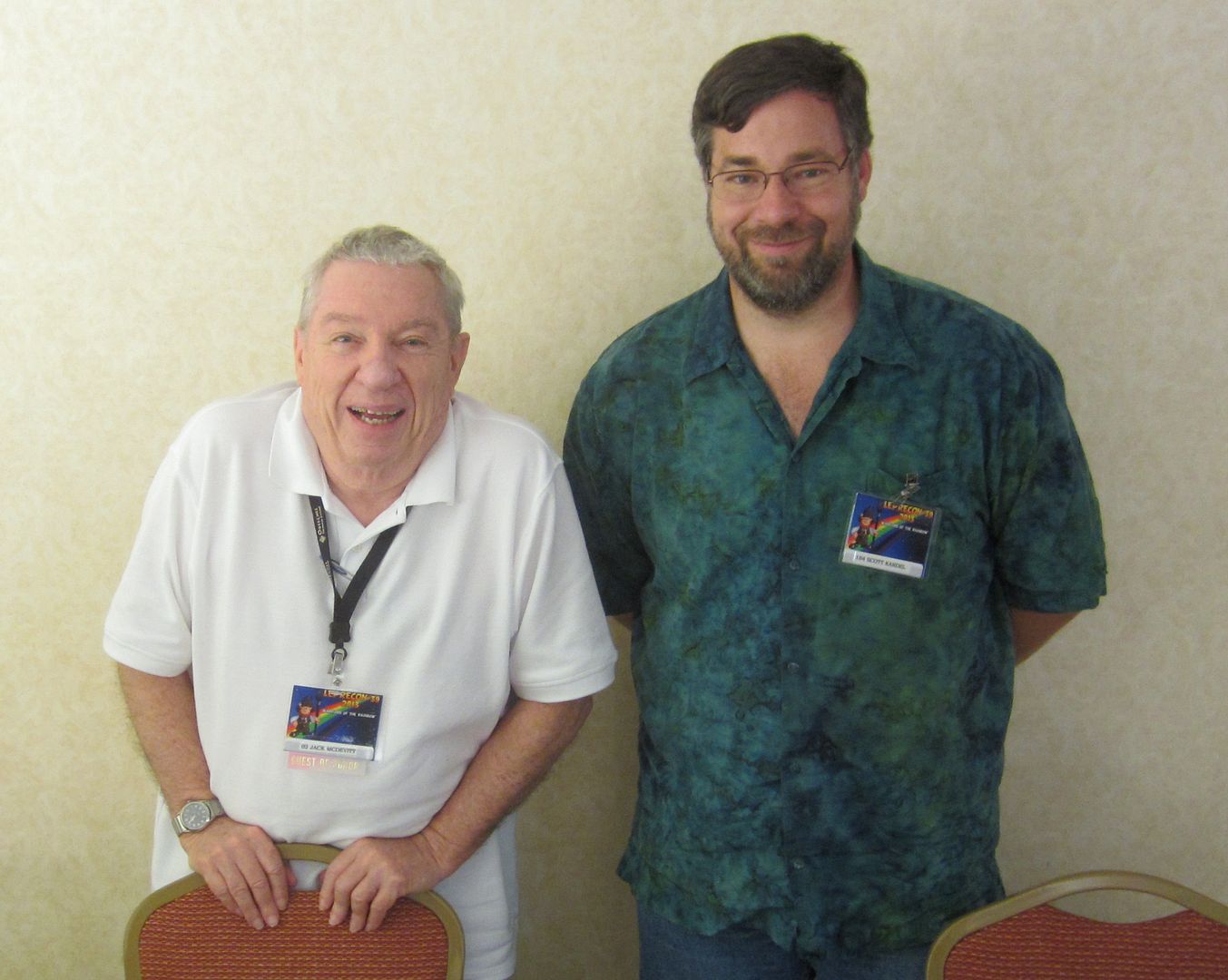 This weekend I attended the much, much larger
Phoenix Comic Con
(PCC). I was part of one of their science panels--presenting with Lowell Observatory's Gerard van Belle and
Ray Sanders
of
CosmoQuest
. The session went very well (You should have been there!).
While at the con I had to do some geeky things. First up was to catch author
John Scalzi
. John signed a copy of his new novel,
The Human Division
and pose for pics with me.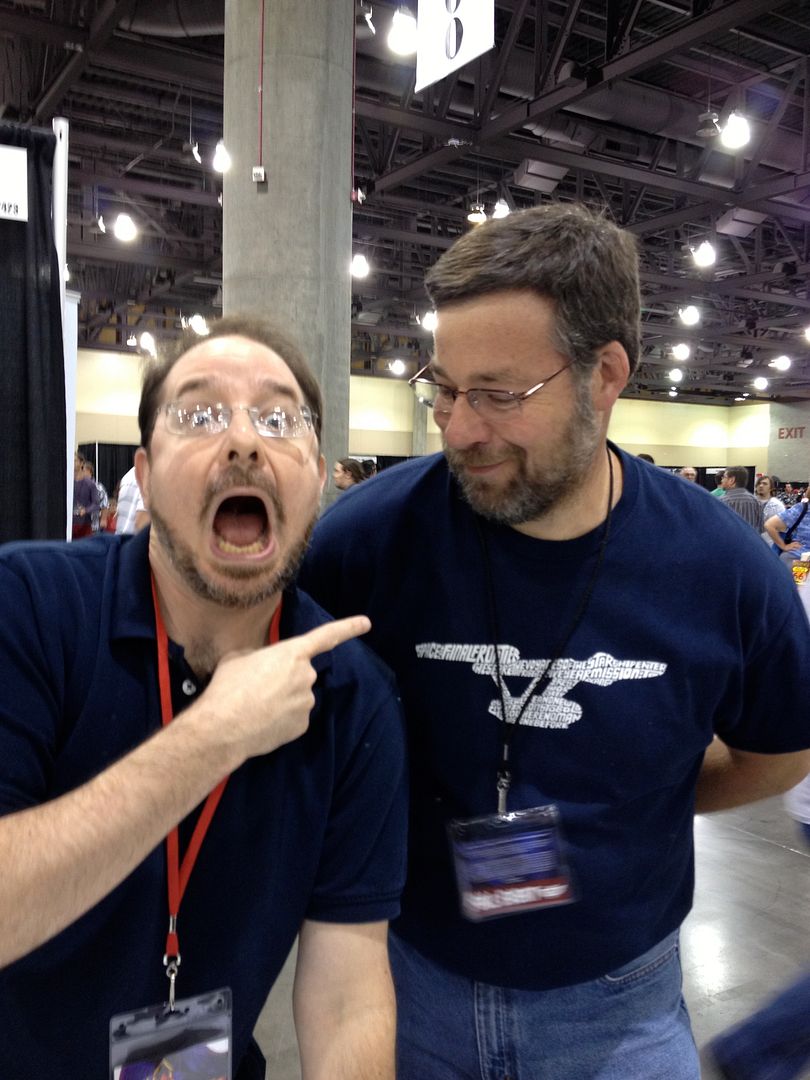 I attended one of his sessions where he proved that he knows how to work a crowd and have a good time doing it.
As you can see I was wearing a
Star Trek
shirt. Speaking of
Trek
, PCC turned out to be a good con for those who like classic
Trek
, as it saw the debut of the first episode of
Star Trek Continues
.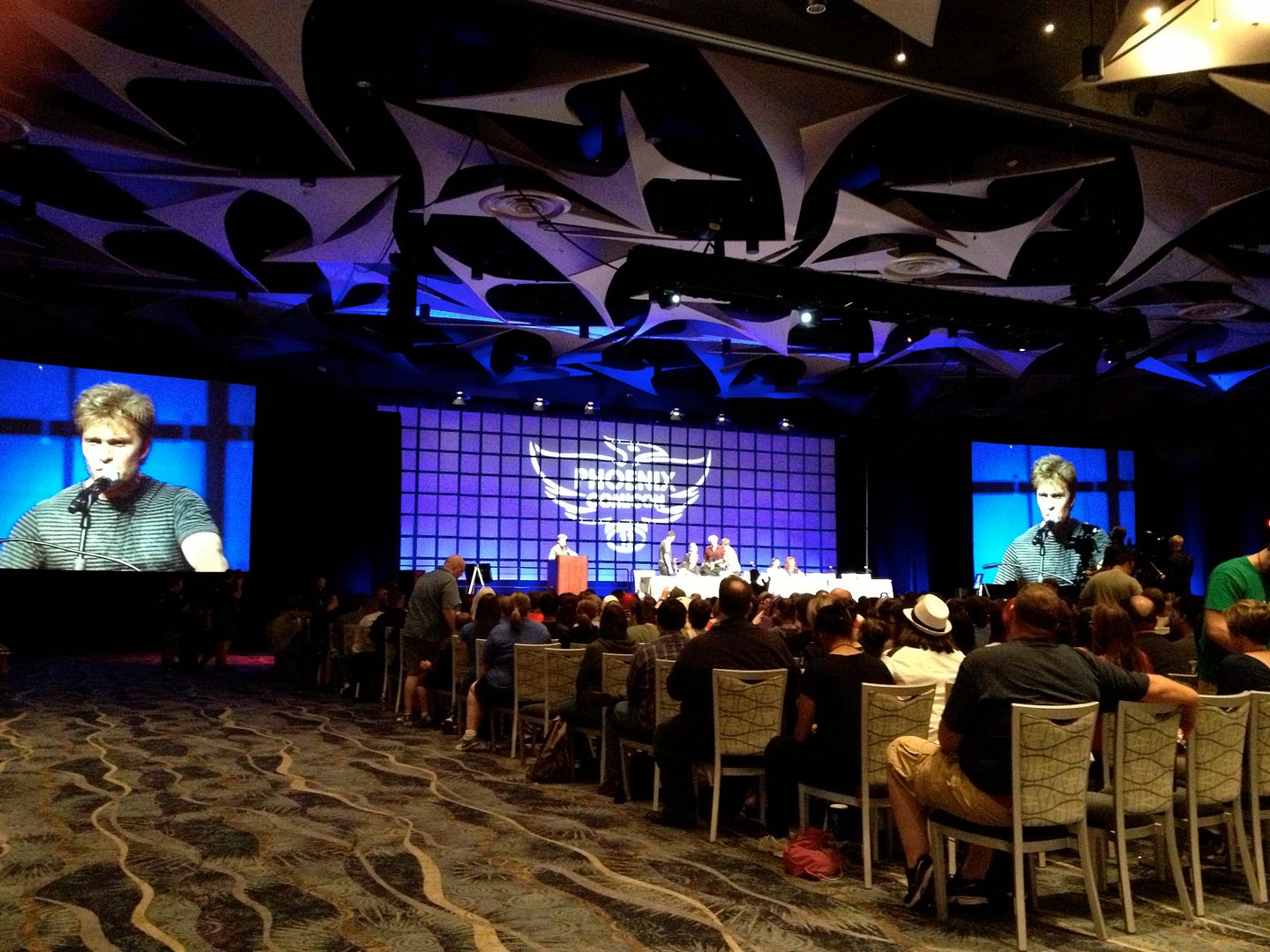 Star Trek Continues debuted before a full house at Phoenix Comic Con
Their first episode is called
Pilgrim of Eternity
and it amazingly takes up right where TOS left off. In the guest role stars
Michael Forest
, returning to the role of Apollo that he played all those years ago in
Who Mourns for Adonais?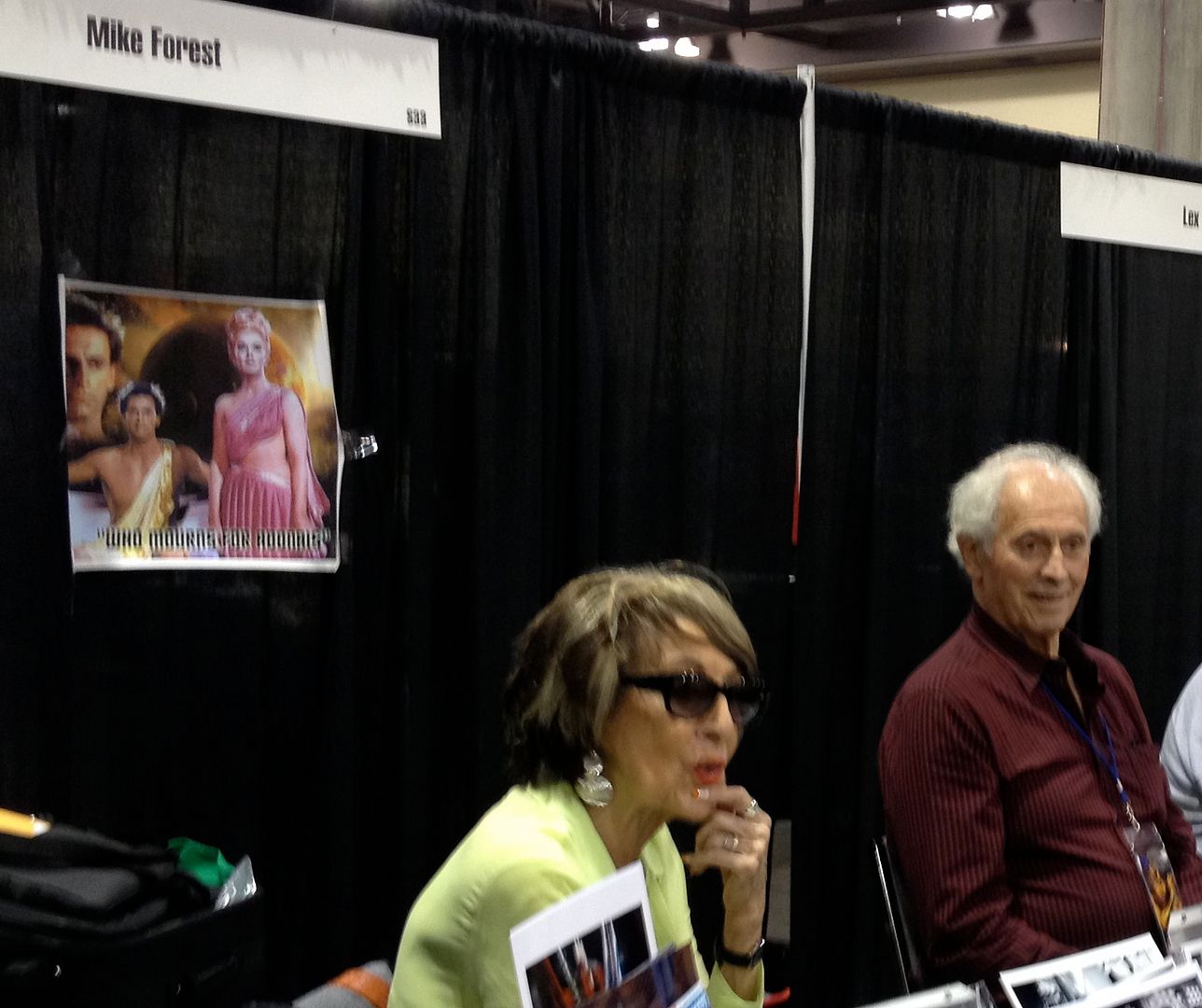 Michael Forest (right) is Apollo
Michael Forest owns the role of Apollo (even after all these years) and the new cast and crew has done and amazing job of making this new show look and feel like the
Star Trek
of old. It is an amateur project, done out of love for
Trek
, but there is nothing amateurish about it. I liked it much better than
Into Darkness
.
You should watch it for yourself
.
Of course, being a comic con, there was lots and lots of cosplay on display. Lately, I have finally been watching
Doctor Who
(to slightly broaden my horizons)
.
It is interesting that clean cut and well dressed counts as looking like the Doctor. There were many at the con dressed as the Doctor and as Companions. This was perhaps the youngest person at the con dressed as the Doctor: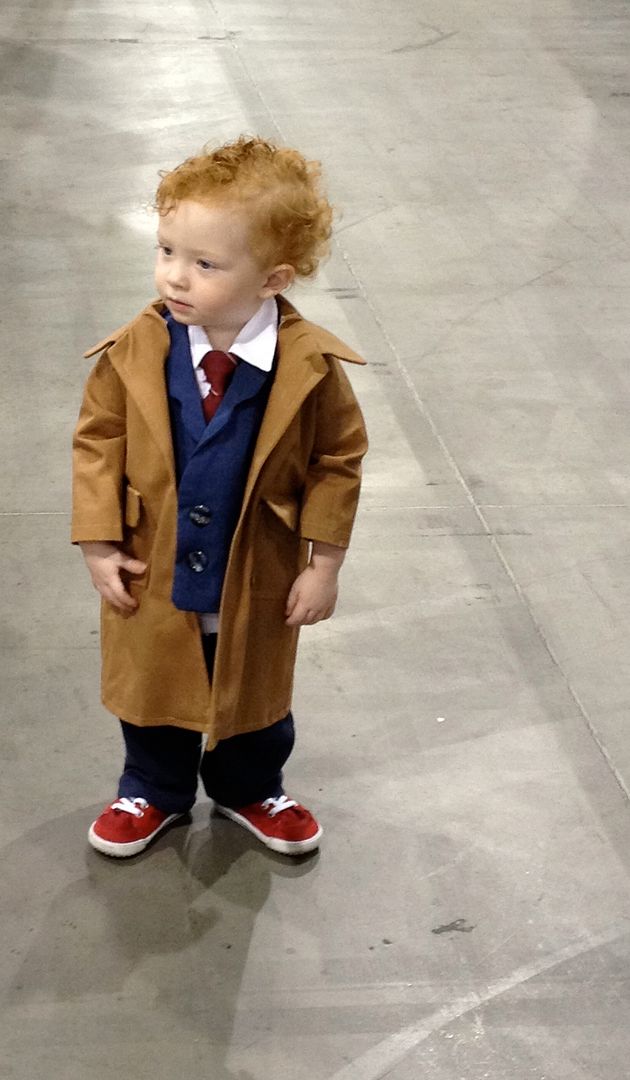 It was nice to see so many people, young and old, having such a good time at the con.