We had a nice sunset last evening, wouldn't you agree?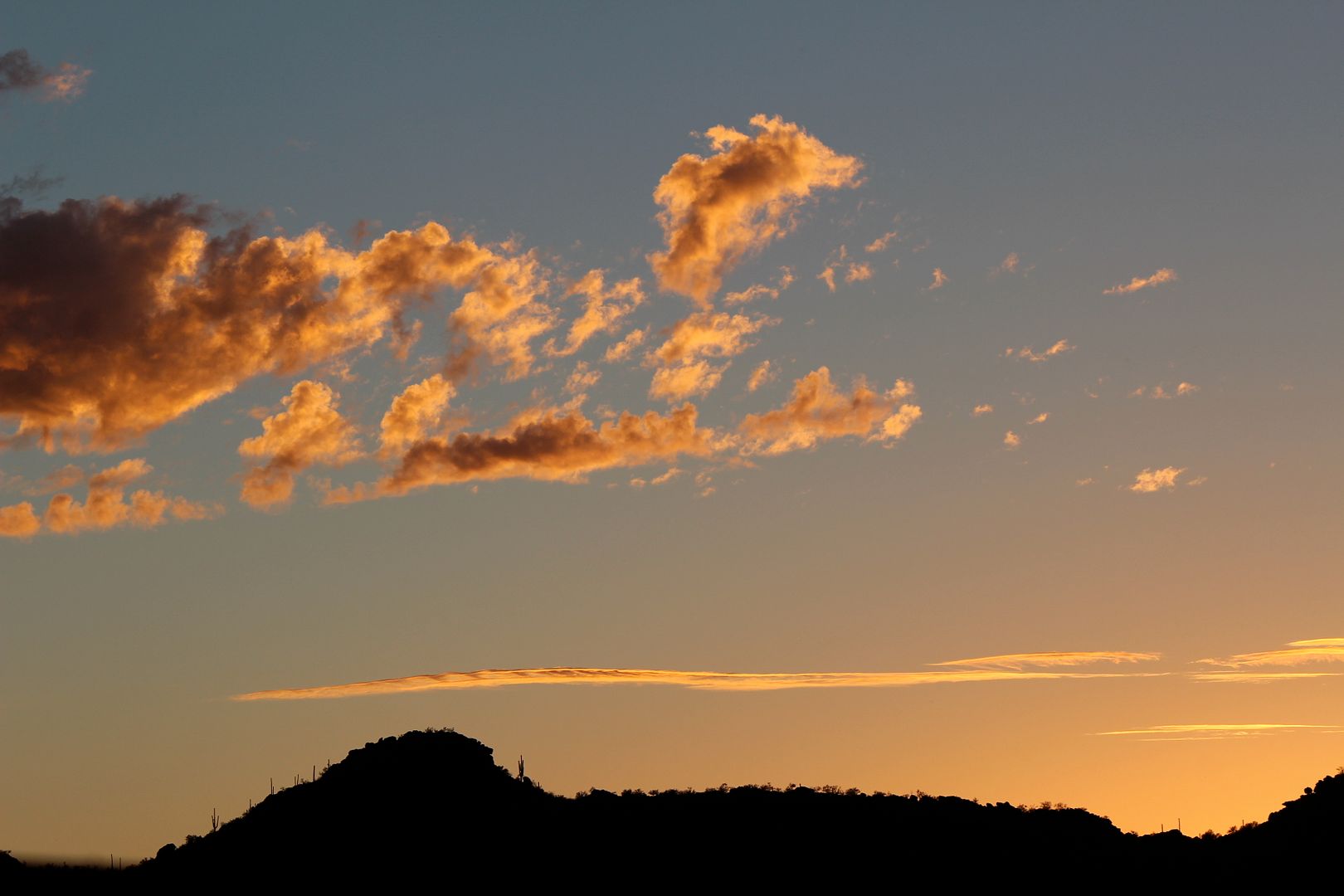 Later on the clouds did something very rare in the desert, they gave us a November rain. By morning they had cleared enough for there to be some hot air balloon activity. There was one that made a somewhat close passage to the house.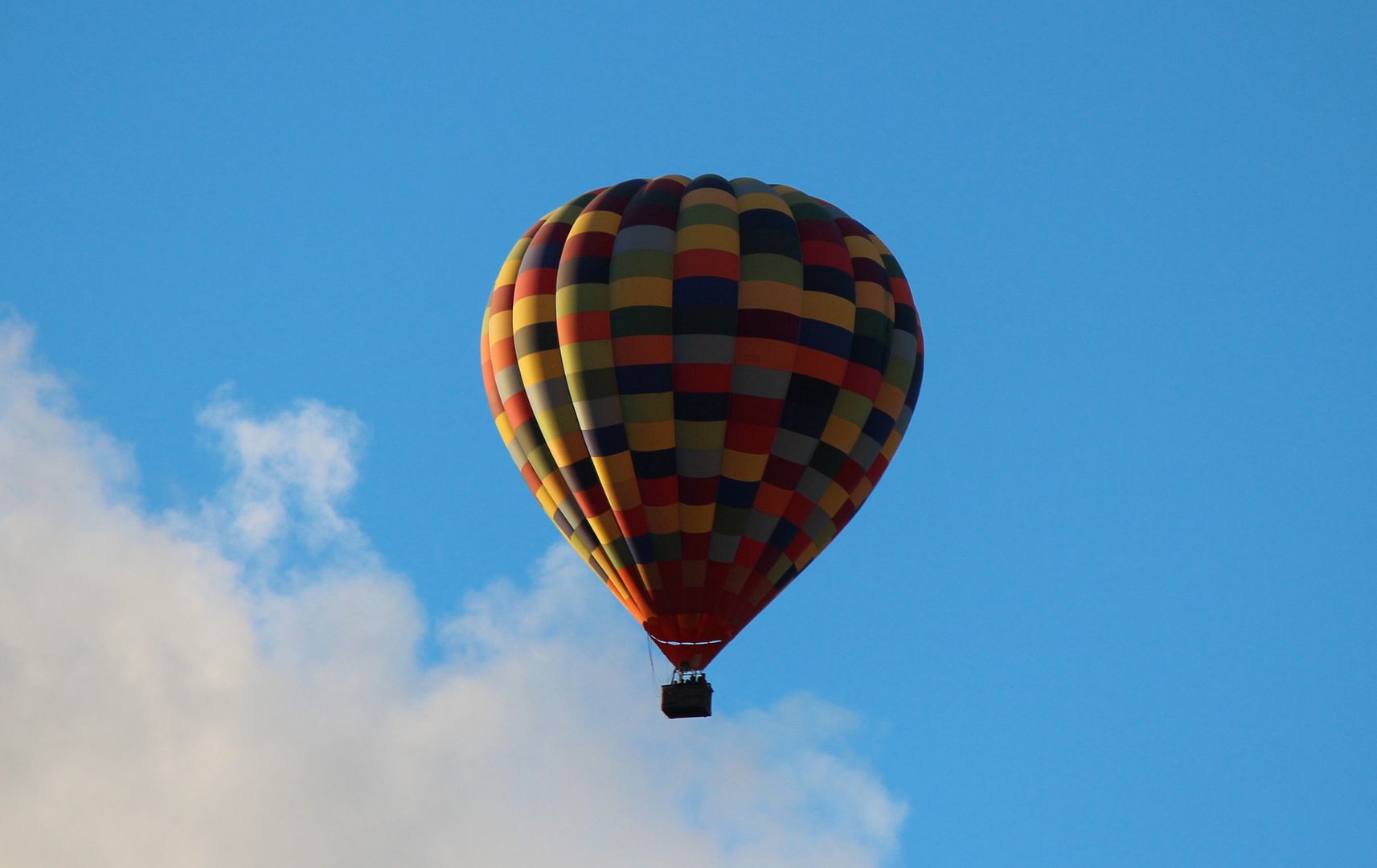 I am trying to remember if I have ever had any photos from Tucson of a hot air balloon and clouds in the same shot.
It certainly seemed as if they were enjoying the ride.