I'll admit it, for some reason I am compelled to take photos of hot air balloons. Fortunately, my home is located in a good place for that, as most mornings from October through March one or more hot air balloons are visible from my yard.
The balloons generally pass westward of our home. Occasionally they are quite close. Yesterday morning was cool, clear and apparently a good morning for ballooning as there were four of them in the sky at once. Yeah, I know, it's not exactly the kind of numbers seen at the
Albuquerque Balloon Festival
, but it's enough to brighten my morning.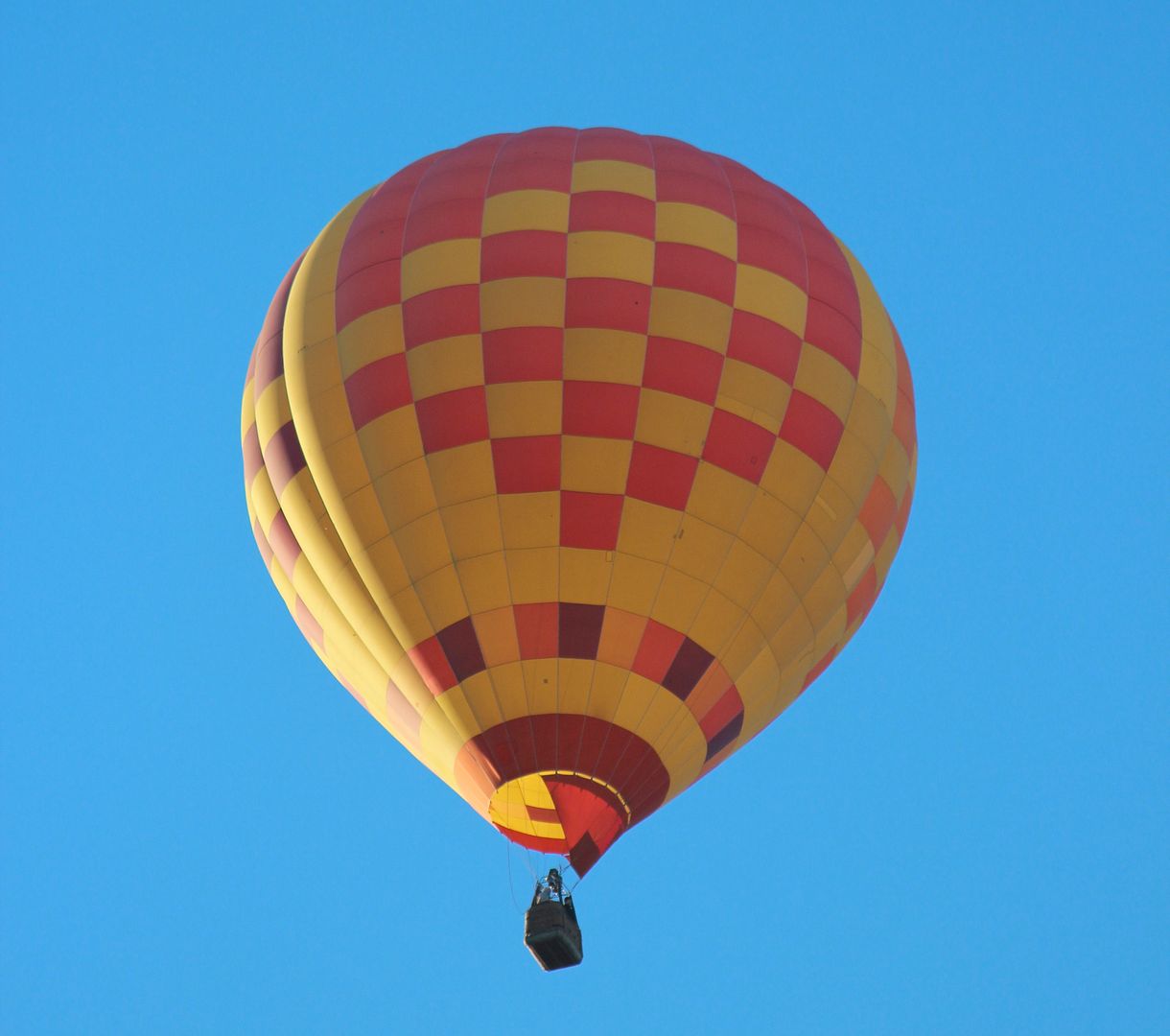 One of the four was on the right trajectory to bring it very nearly directly overhead from my vantage point giving me a nice perspective on it: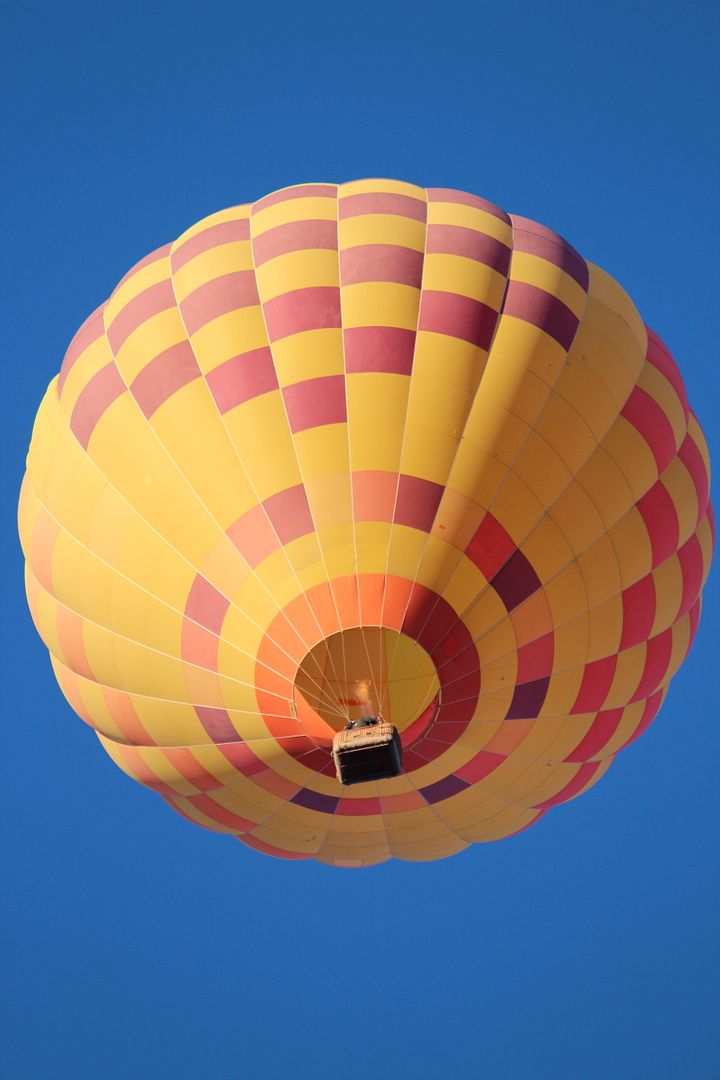 Here's a close-up look into the heart of the balloon: