It has been a good week for watching the sky. Not so much for astronomy as we've had a lot of cirrus clouds. Cirrus often makes for great sunrises and sunsets though and I managed to catch 2 sunrises this week.
Here's how the sunrise looked Wednesday morning: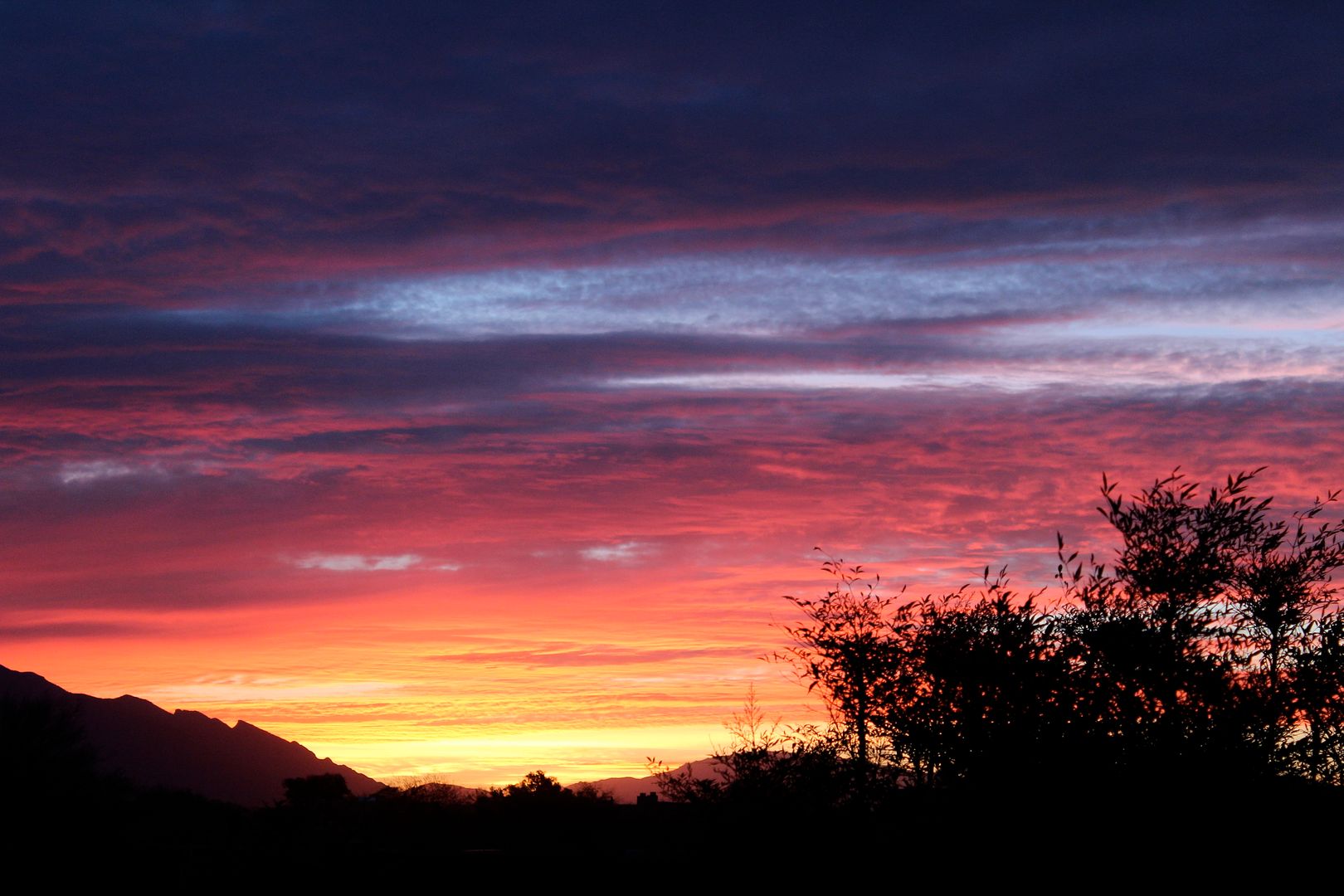 and this morning: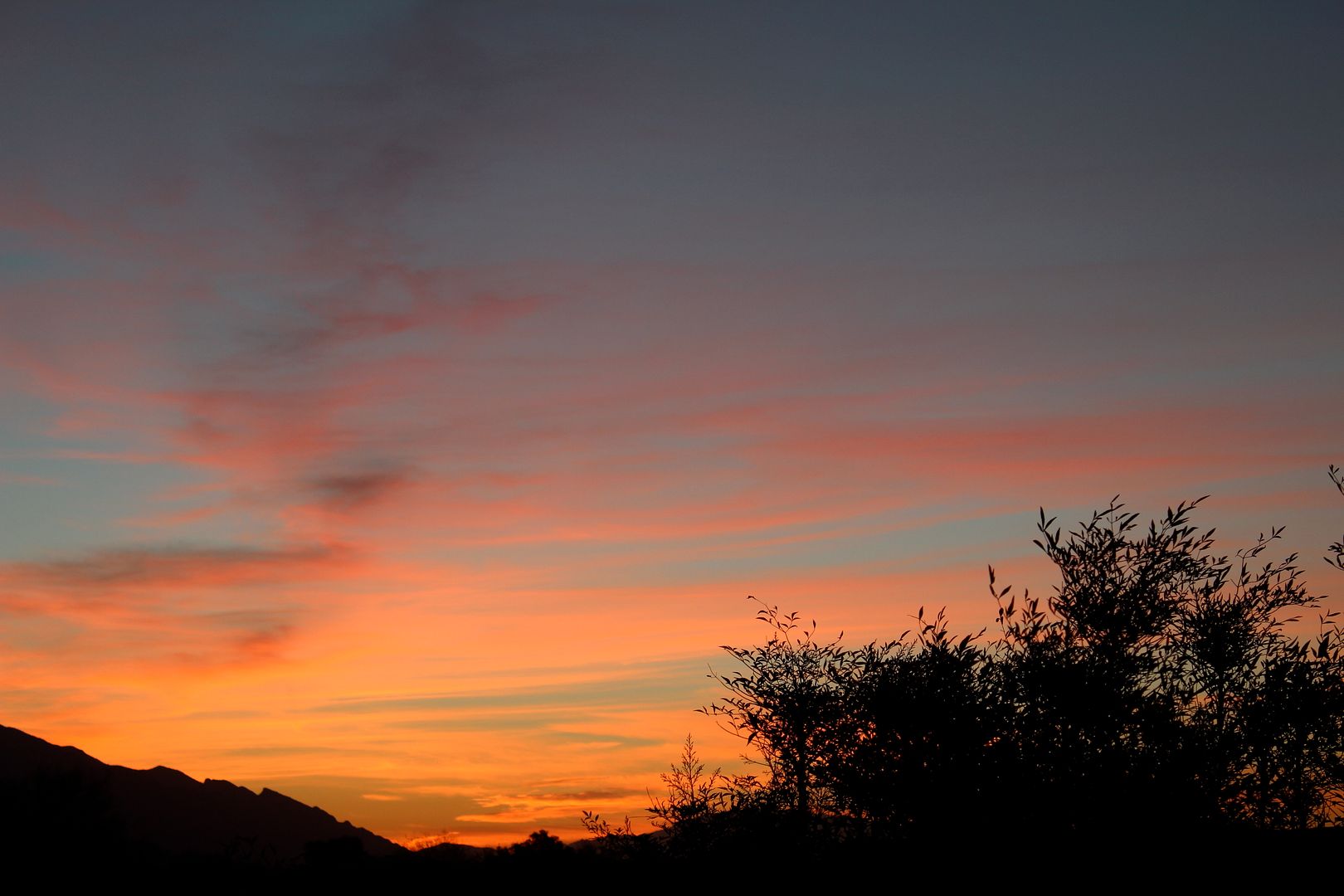 In Tucson February mornings seem almost as if they were made for riding in hot air balloons. I noticed just one this morning. It took off in the right position to bring it close to our house. The cirrus clouds were still there and the light of the sun, now fully above the horizon, was producing a nice
sun dog
. I managed to catch the hot air balloon and the sun dog (lower left) in the same shot.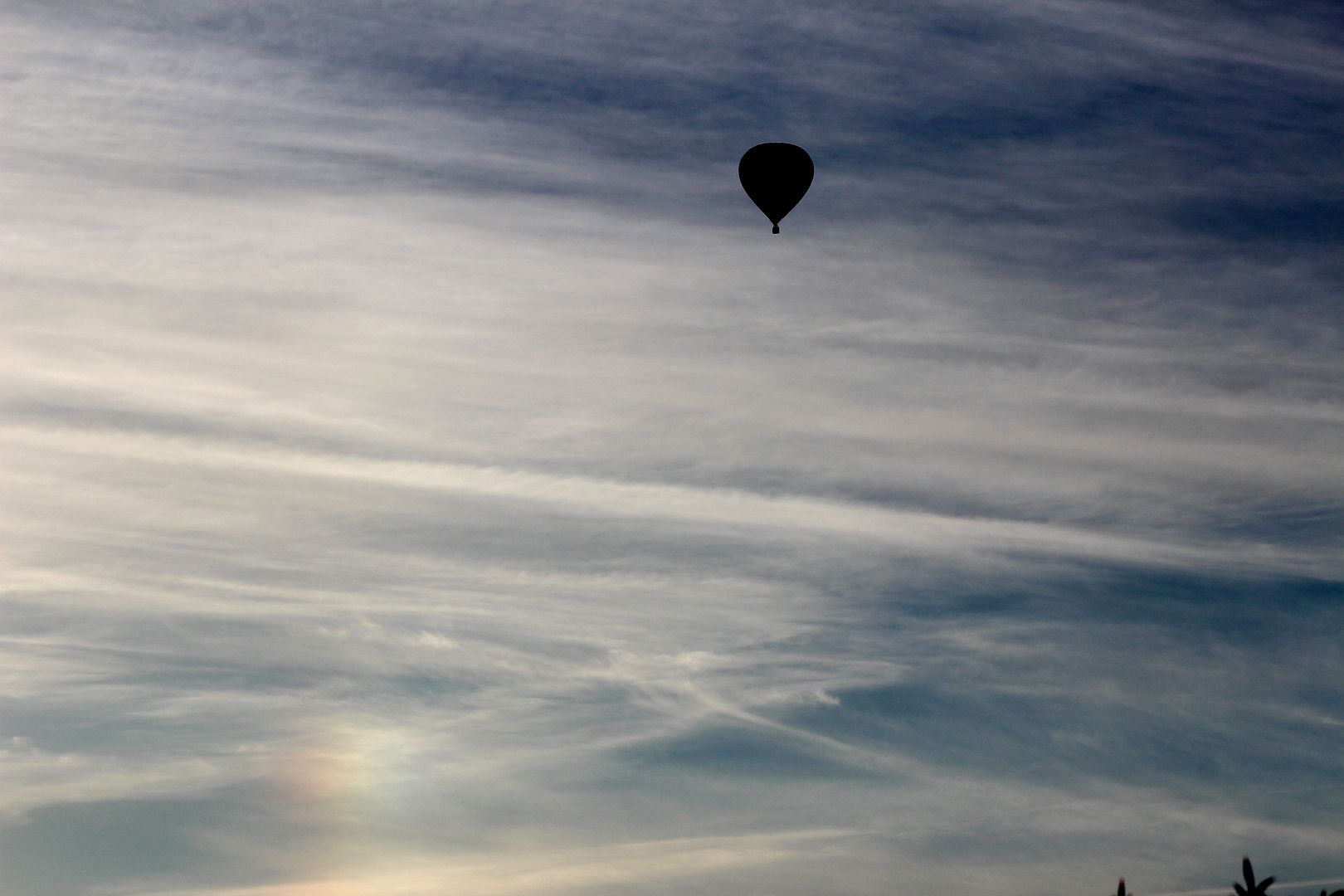 The balloon did end up making a close pass by our home on this fine day for drifting through the desert skies.