A few years ago I had the pleasure of visiting
Mount Graham International Observatory
(MGIO) to get a guided tour of the Large Binocular Telescope (LBT). MGIO is located 10,470 feet (3,191 meters) above sea level in the mountains of eastern Arizona.
Vatican Observatory's Advanced Technology Telescope
. It sports a 1.8-meter mirror that was spuncast at the
University of Arizona's Steward Observatory Mirror Lab
.
Heinrich Hertz Submillimeter Telescope
. Submillimeter astronomy looks at wavelengths of light that are invisible to human eyes. This portion of the spectrum longer in wavelength than visible light, but shorter than radio or even microwaves (no, not the ovens).
Of course the
really
unique stuff is on the inside. The telescope has two 8.4-meter mirrors on one altitude-azimuth mount. This gives it the optical collecting area equivalent to an 11.8-meter telescope and theoretically the resolving power of a 22.8-meter telescope. In other words it is big. You might even say gigantic (Yes, there even bigger scopes coming in the future, but this really is huge.) It was big enough that I wished I had had a wider angle lens with me.
If you want to keep up with everything related to the LBT, be sure to check out the
It's happening at LBT blog
. There's great stuff there that you wont find on the official website. The color quality isn't the best, but you might want to check out the
webcam from the VATT pointed at LBT
.
I took a number of stereo pairs while I was there that I converted into red-blue anaglyphs. If you've got the red-blue glasses the next three photos should give you 3-D views of the telescope. I hope you enjoy them.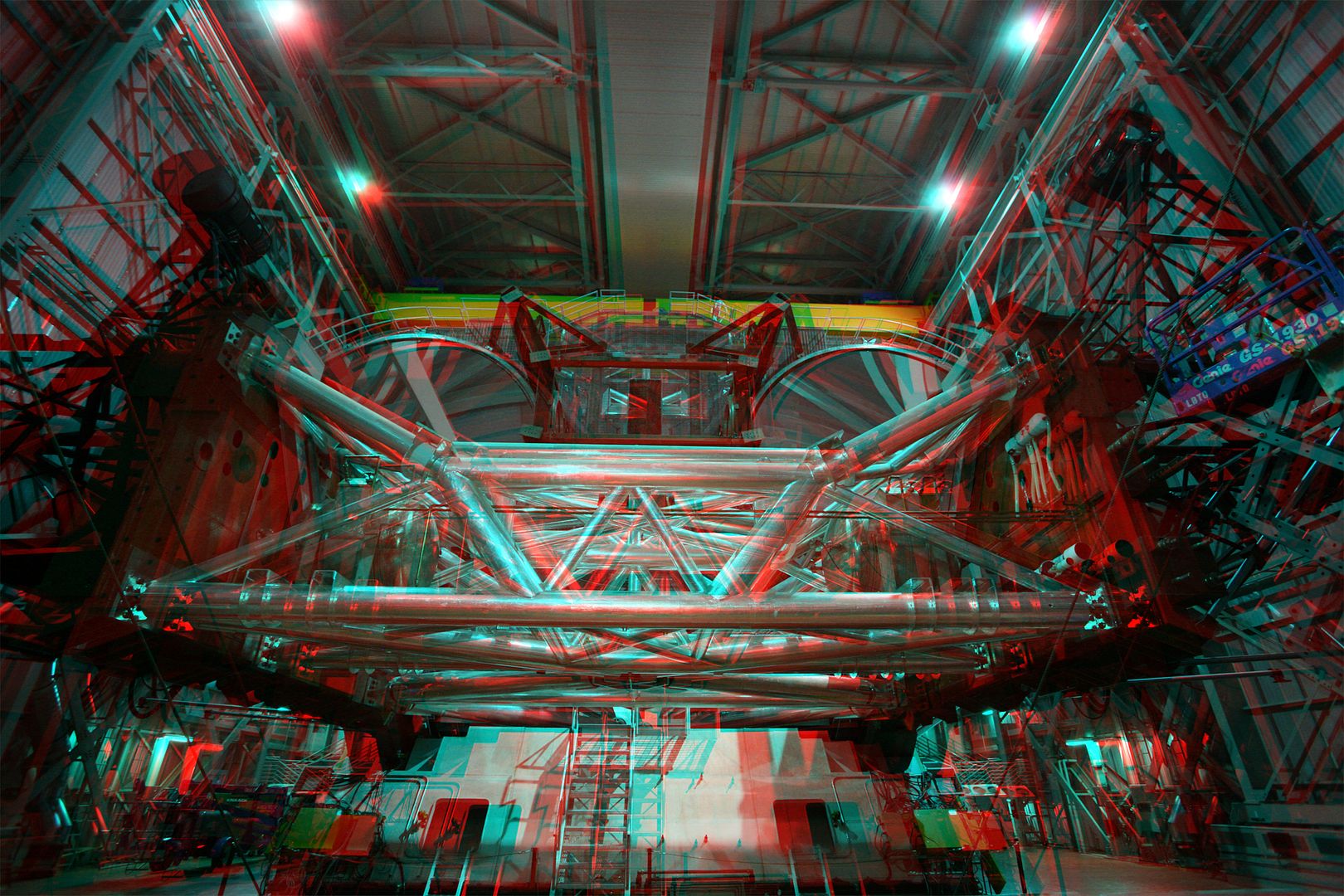 LBT in 3D, from the front
LBT in 3D from the front but off center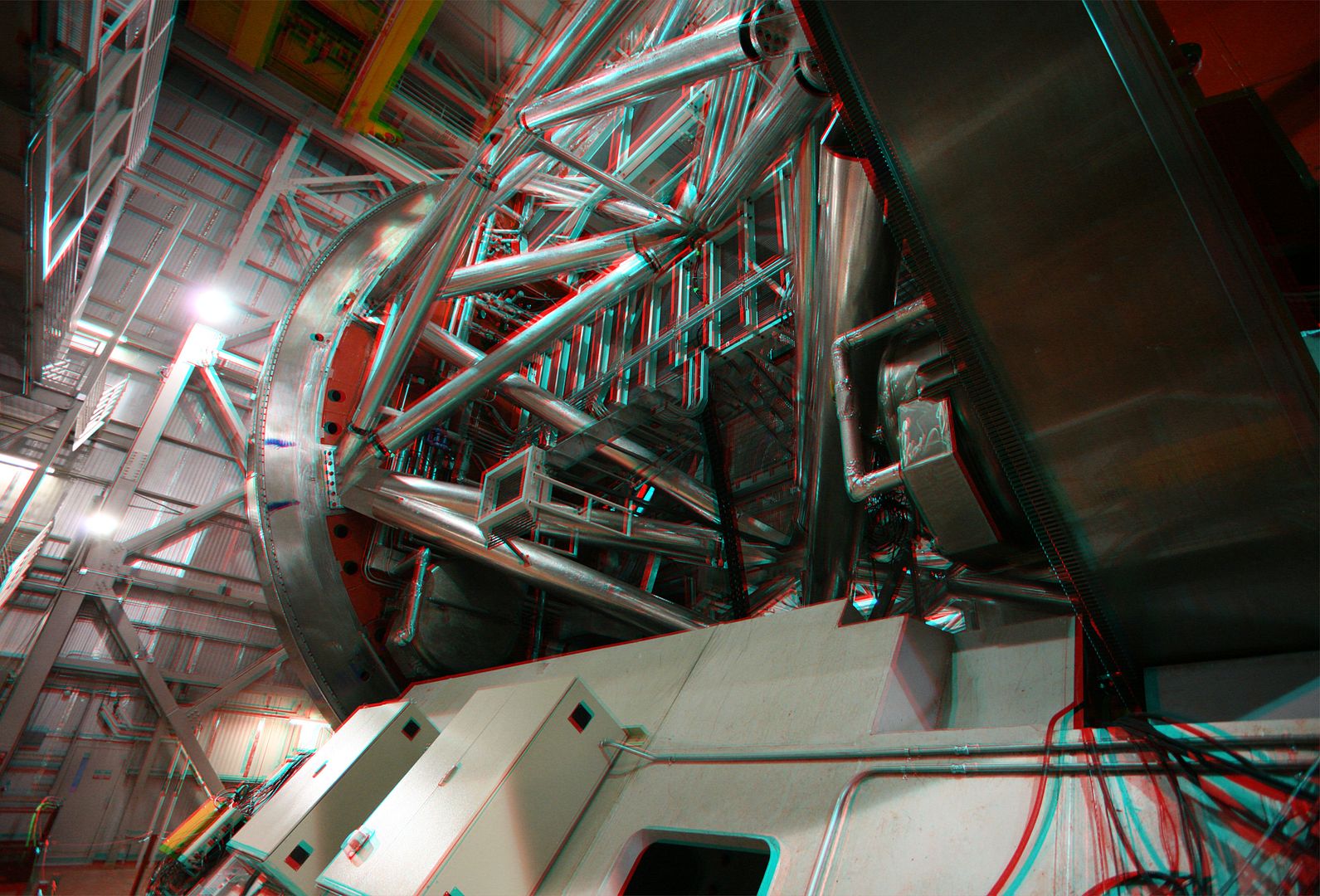 LBT in 3D the back end of the telescope