Hey, it's
National Astronomy Day
! To celebrate, here's a shot I took of the Moon this evening: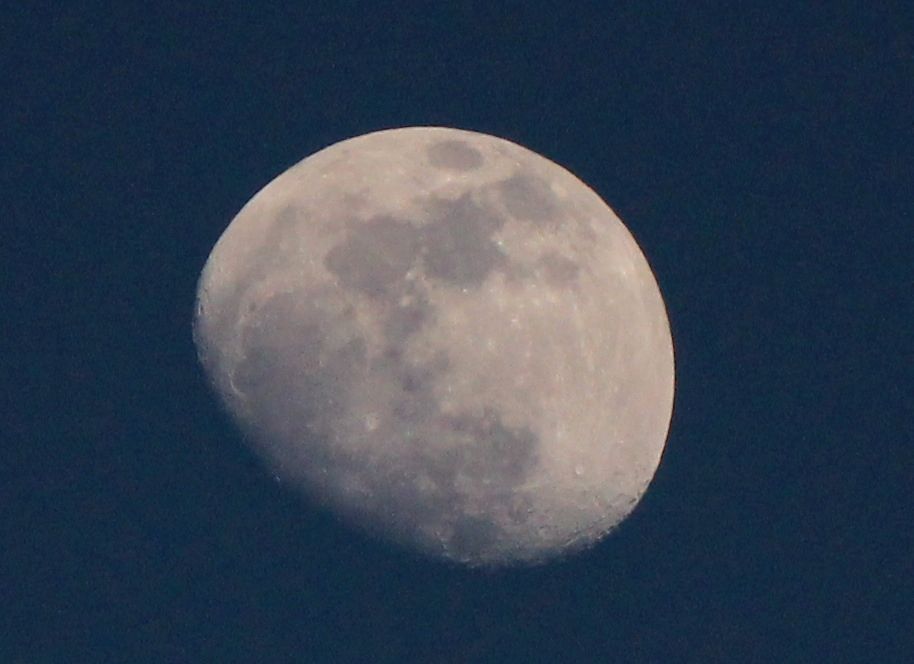 Canon 3Ti 200mm lens, cropped from the full frame
Of course, the real way to celebrate is to go outside and see it for yourself. There's a bonus too as the Moon is pretty close to Mars tonight. Even better is to go and attend one of the events in the link above.