Back in the 1980s I had a co-worker who had some family photos from Project Mercury. I was lucky enough to get copies of some of them. Since I just finished reading a great book (
Into That Silent Sea
) that recounts the history and stories of the early days of the U.S. and Soviet space programs, this seems like a good time to share the pics.
I don't know the actual dates they were taken, but I think that some people will find them interesting.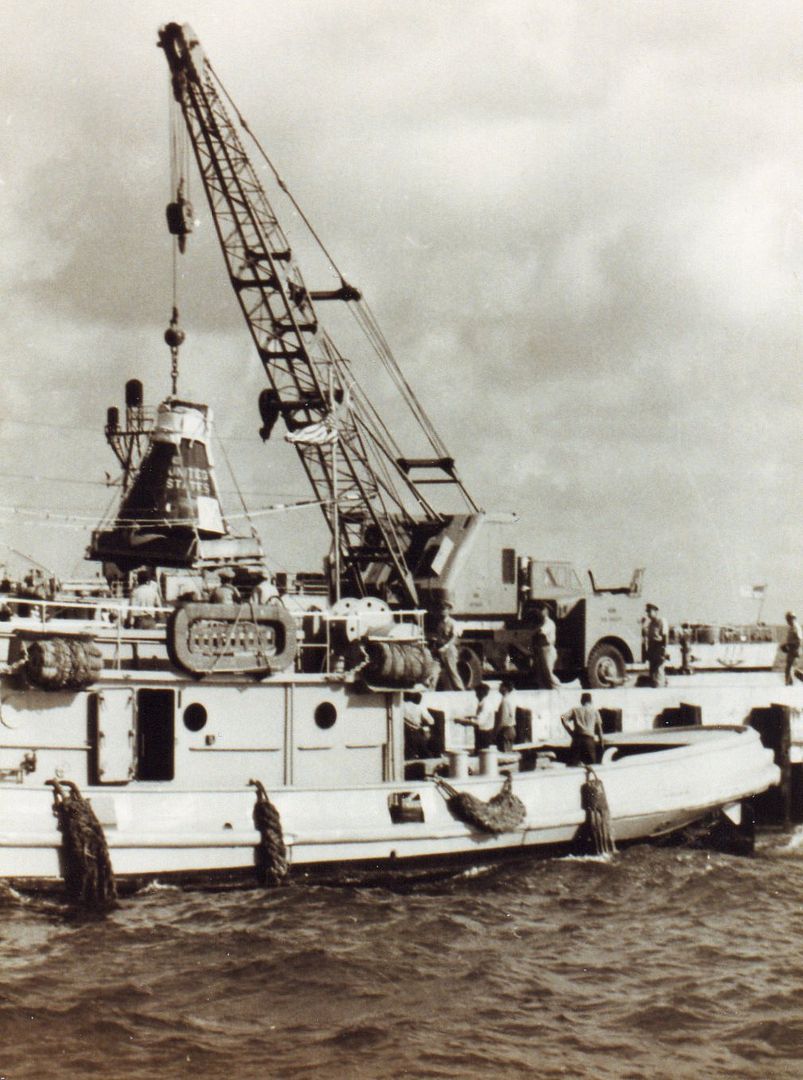 This first shot shows a Mercury capsule being lifted by crane off of a boat. Presumably this was from an early recovery test prior to the first flown spacecraft.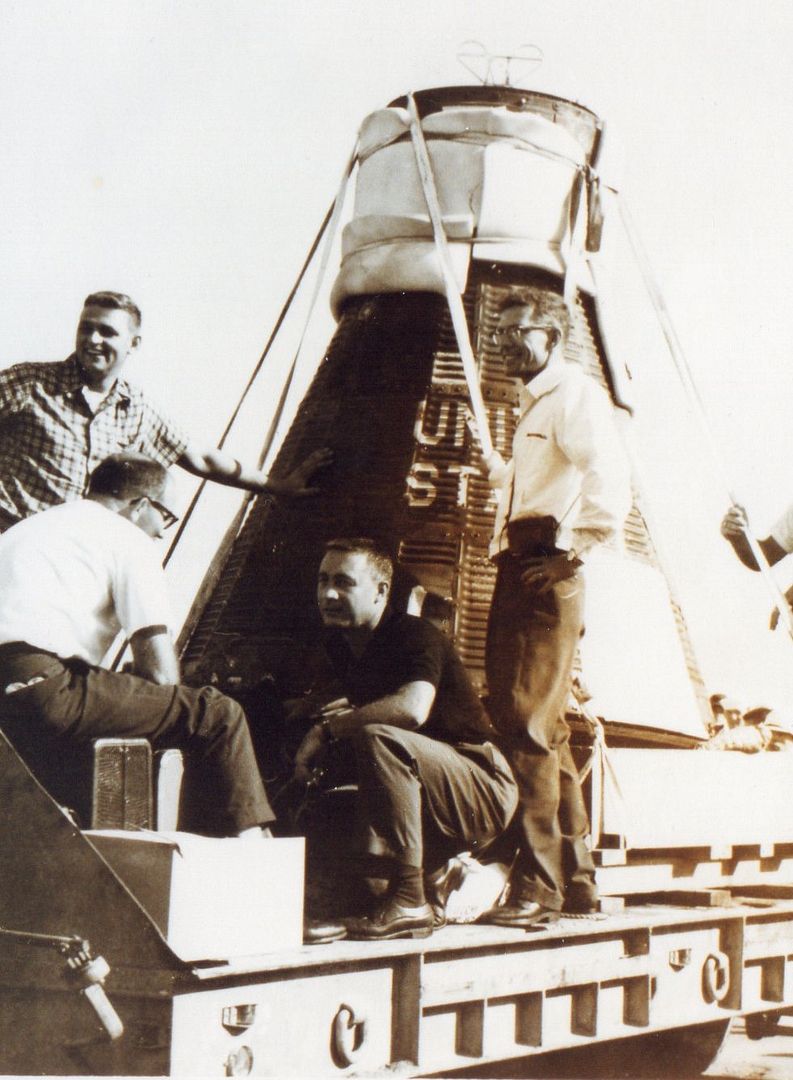 The second shot shows the same capsule. That's astronaut Gus Grissom squatting down in front of it.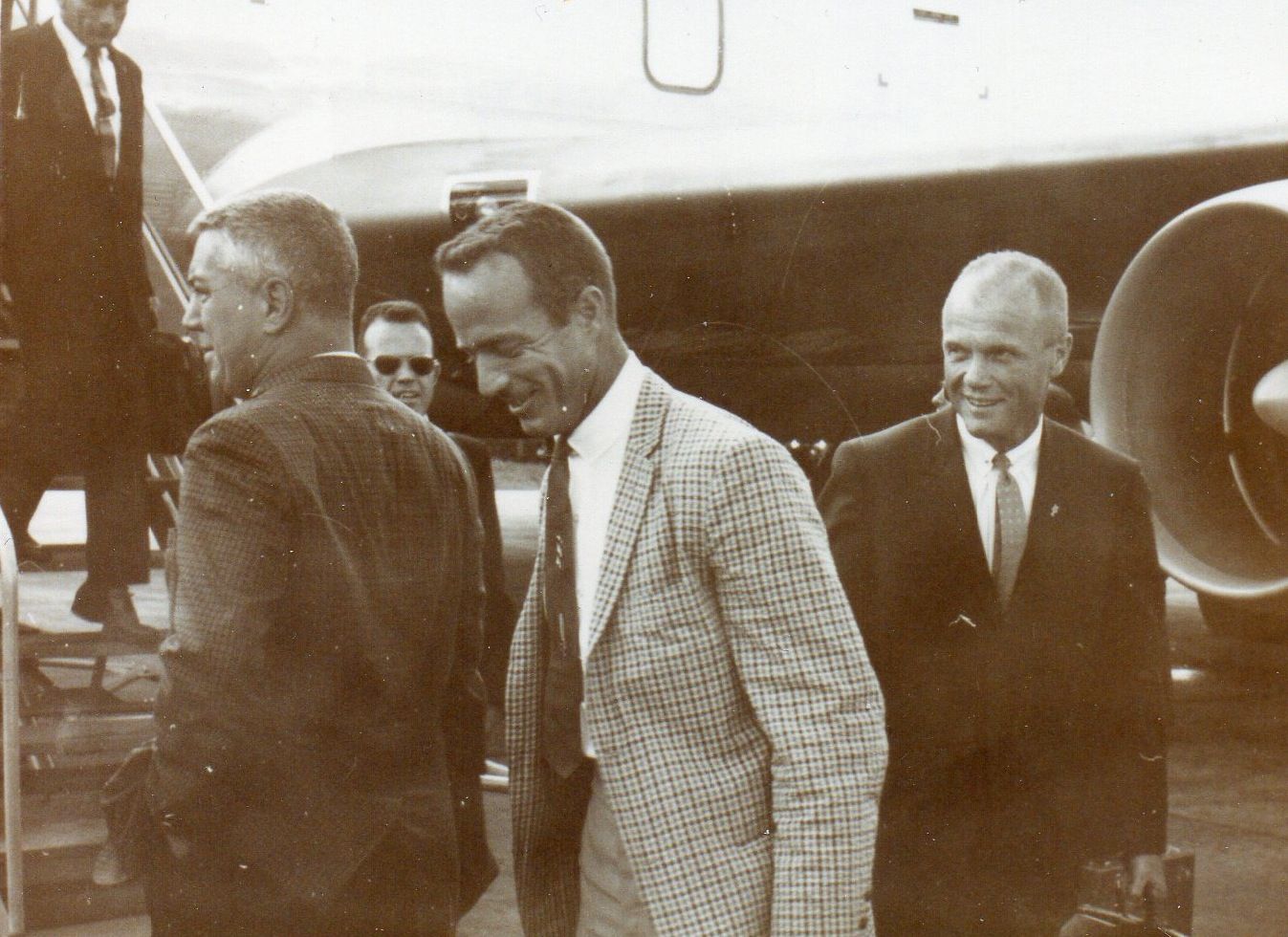 Finally, here's a shot that shows many key people from the program. Coming down the steps at left is astronaut Deke Slayton. Walt Williams, the associate director for Project Mercury is likely next (with his back to the photographer). Visible just over his shoulder is astronaut Gordon Cooper with astronauts Scott Carpenter and John Glenn rounding out the shot.