I recently spent two weeks in South Korea. Much of my time was in
Daegu
, Korea's third largest metropolitan area which has a population of 2.5 million people.
Korea is a very interesting place, with many differences from what I am used to. Their cities are very bright with unshielded streetlights and numerous bright LED billboards. There's an explosion of light a color that's pretty much everywhere.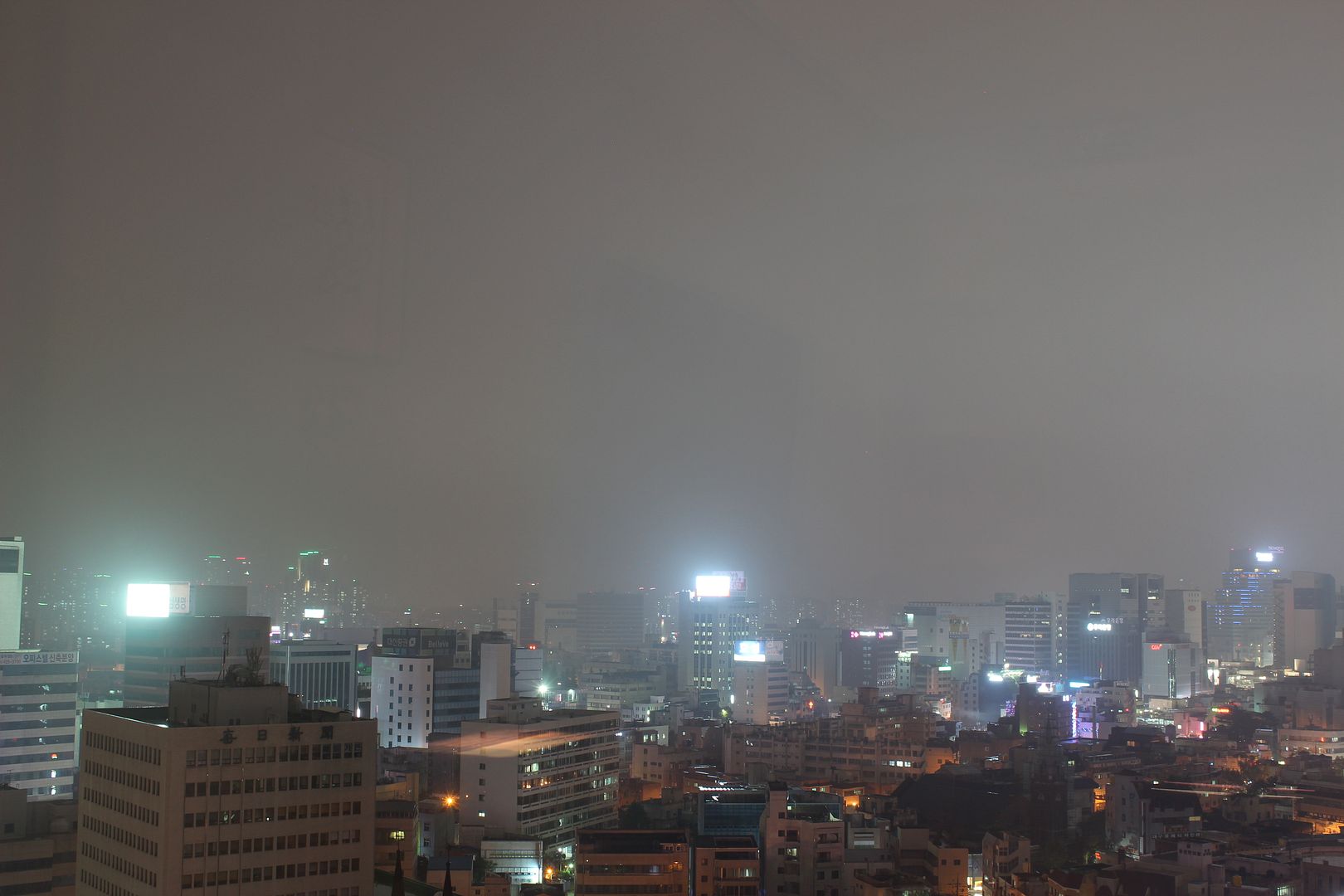 Here's part of the Daegu skyline. There are numerous giant LED billboards (all over exposed in this shot) visible on the tops of buildings. Most of these are not easily seen from street level, but rather seem to be targeted toward the huge blocks of high-rise apartment buildings -- the most common form of housing in Korea.
These photos were taken on a rainy evening, so the weather conditions exaggerate the brightness of the night sky. Still, while I was in Daegu and Seoul there were essentially no stars visible.
These photos were taken from the vantage point of the 16th floor of the hotel I was staying in. While I was there I decided to shoot some time-lapse video with my iPhone looking down on the traffic below. Here's how it looked:
There's a constant flicker of light visible in the lower left portion of the video, that's from a giant LED billboard that was facing the oncoming traffic.
I used my DSLR too. Here's a short exposure of the view below: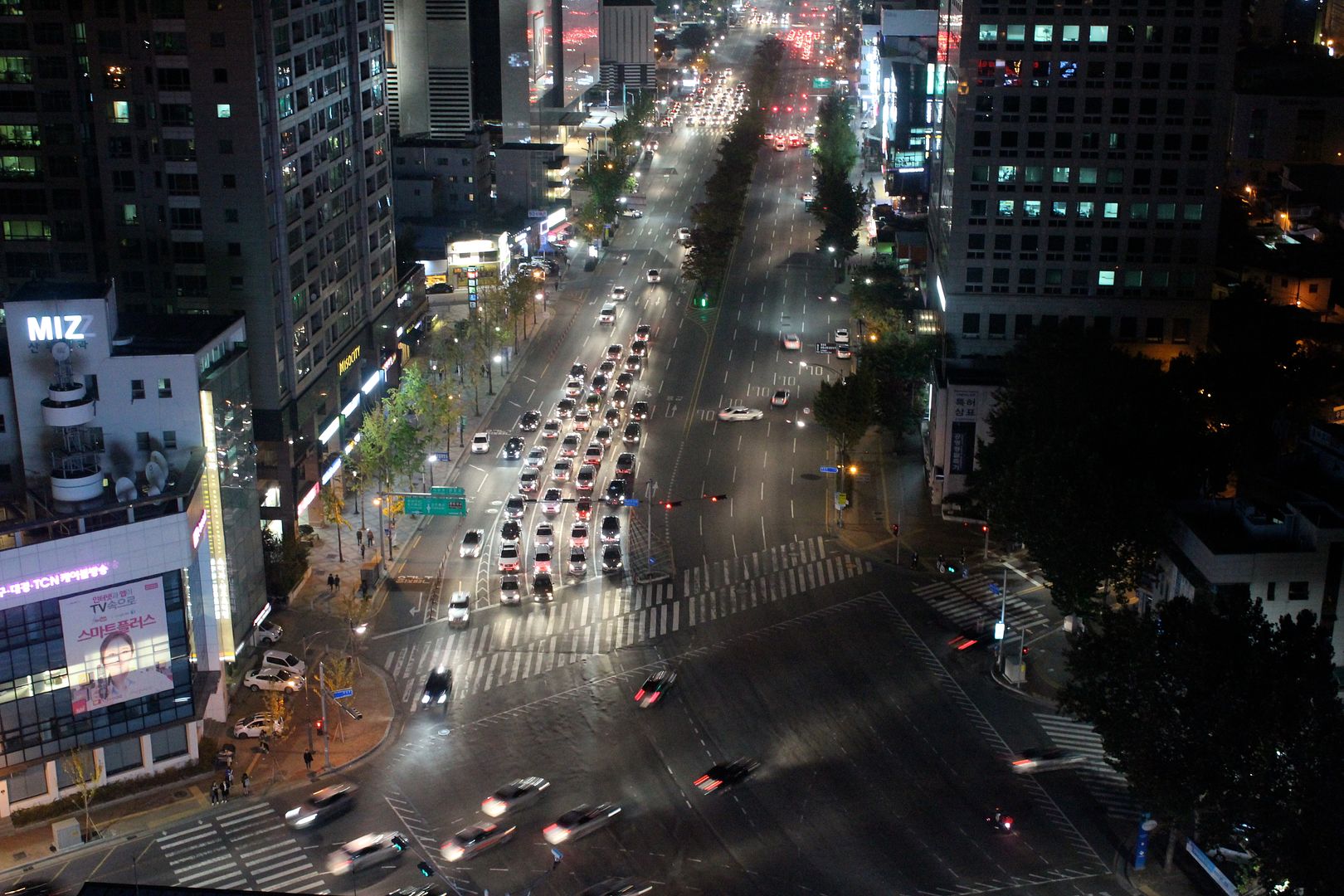 and a couple of longer ones to capture the motion of the cars: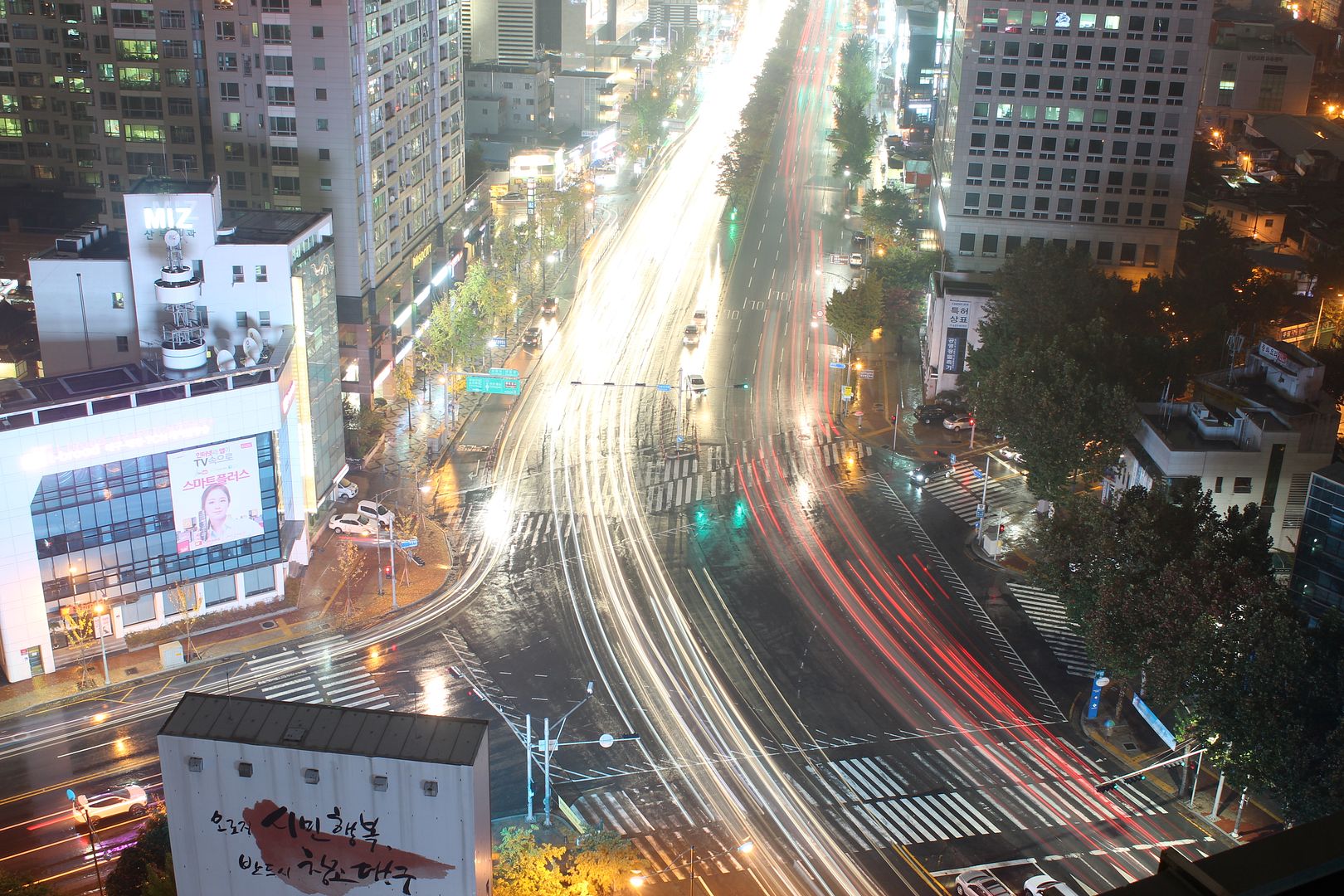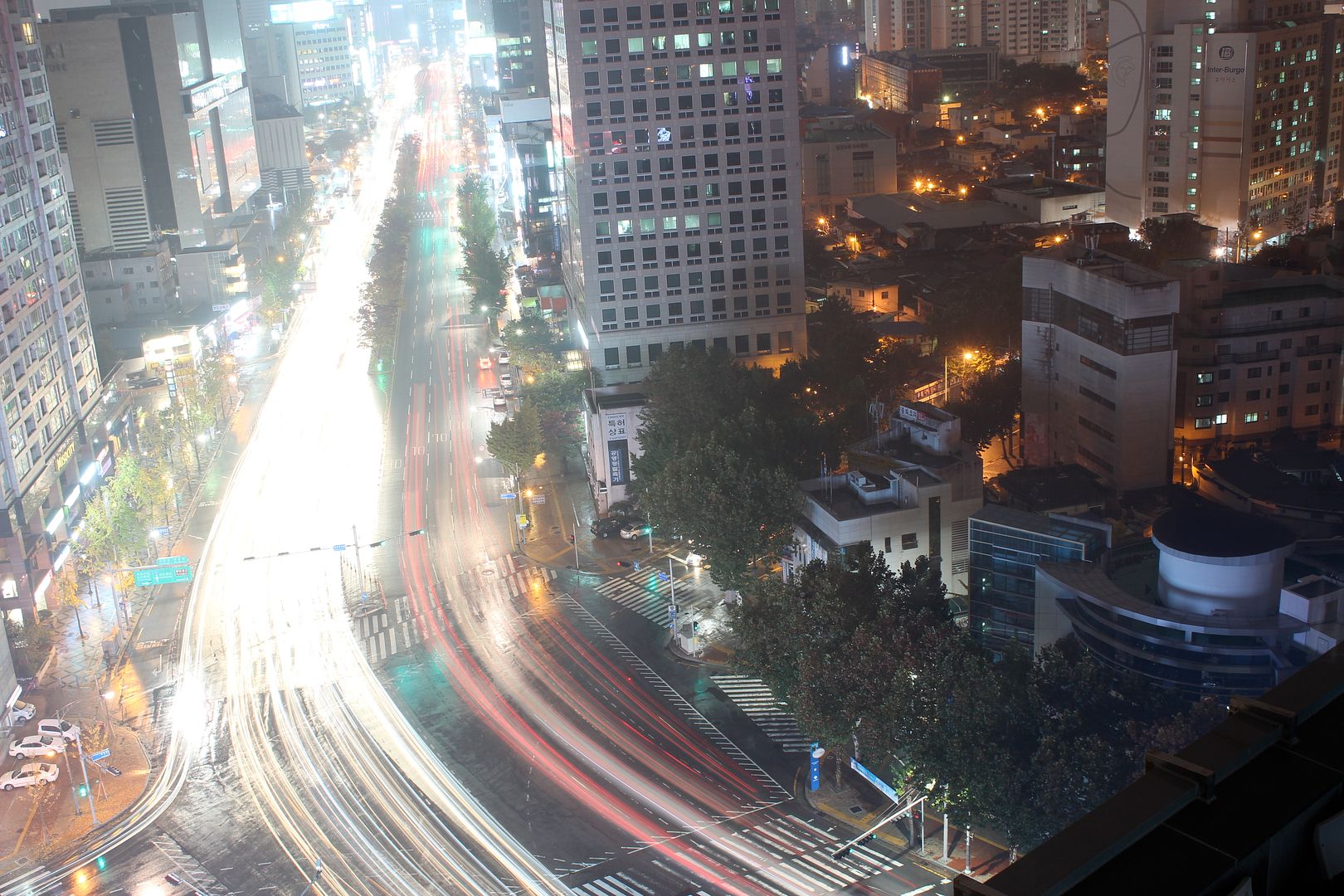 It isn't too surprising that a main corridor of a big city would look like this. What was more surprising to me was that the back streets, frequented by pedestrians, are so brightly lit.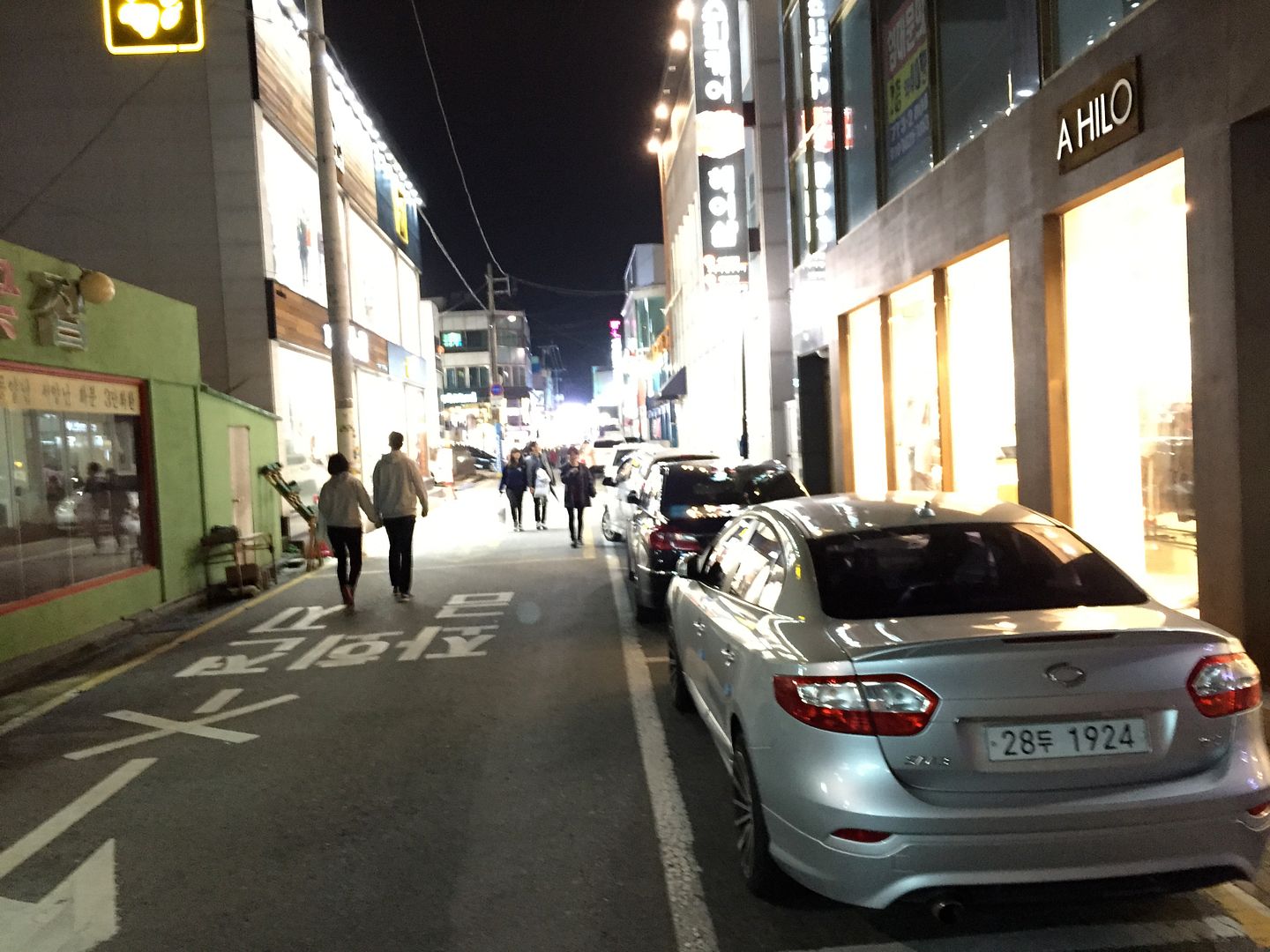 There is light and color everywhere. Much of the brightness here is due not just to unshielded lighting but from advertising and high levels of light spilling out from the interiors of shops.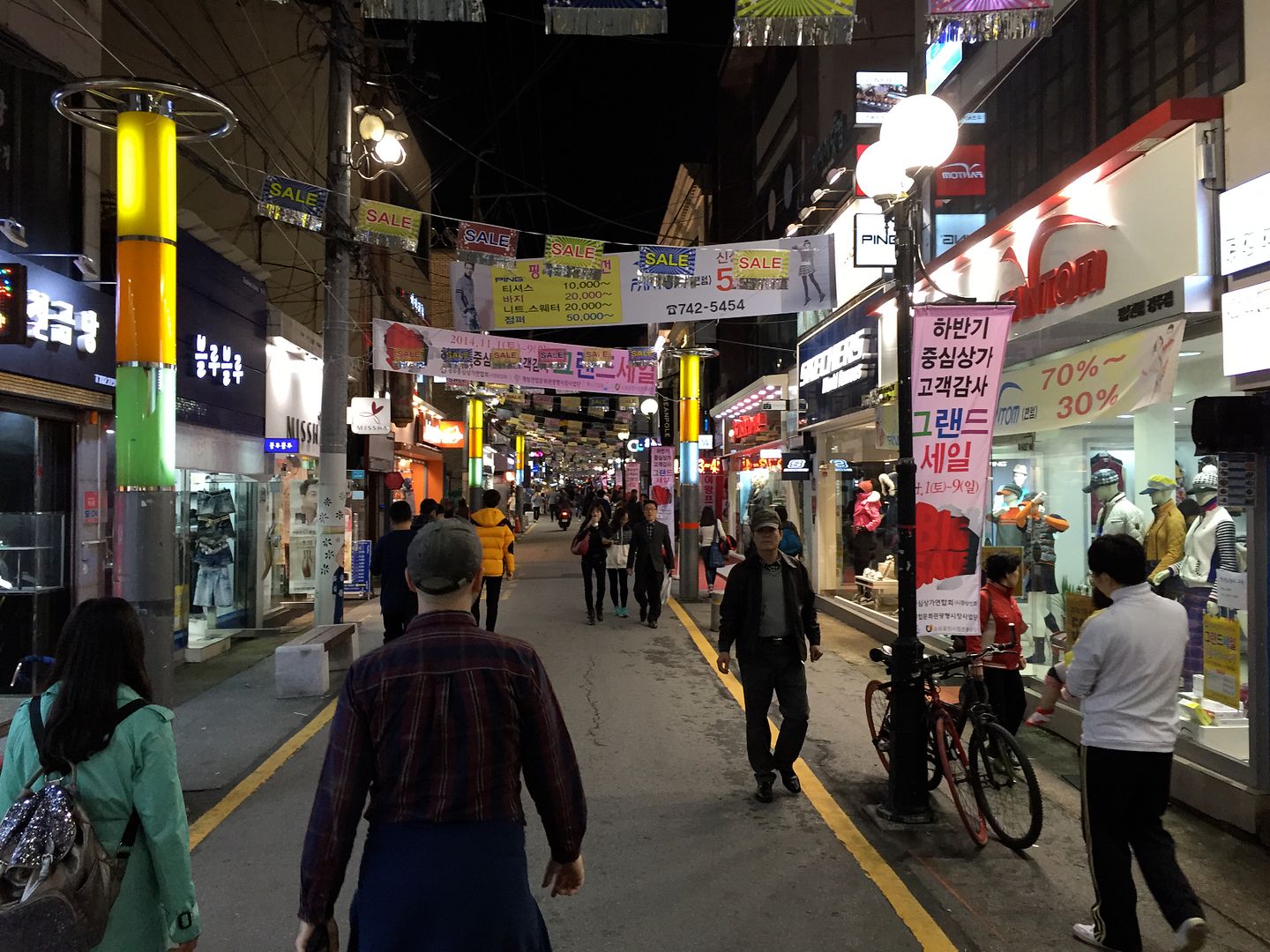 The view above is pretty typical of many of these streets. It didn't seem to matter what city or town it was, the back streets were all very colorful and very bright.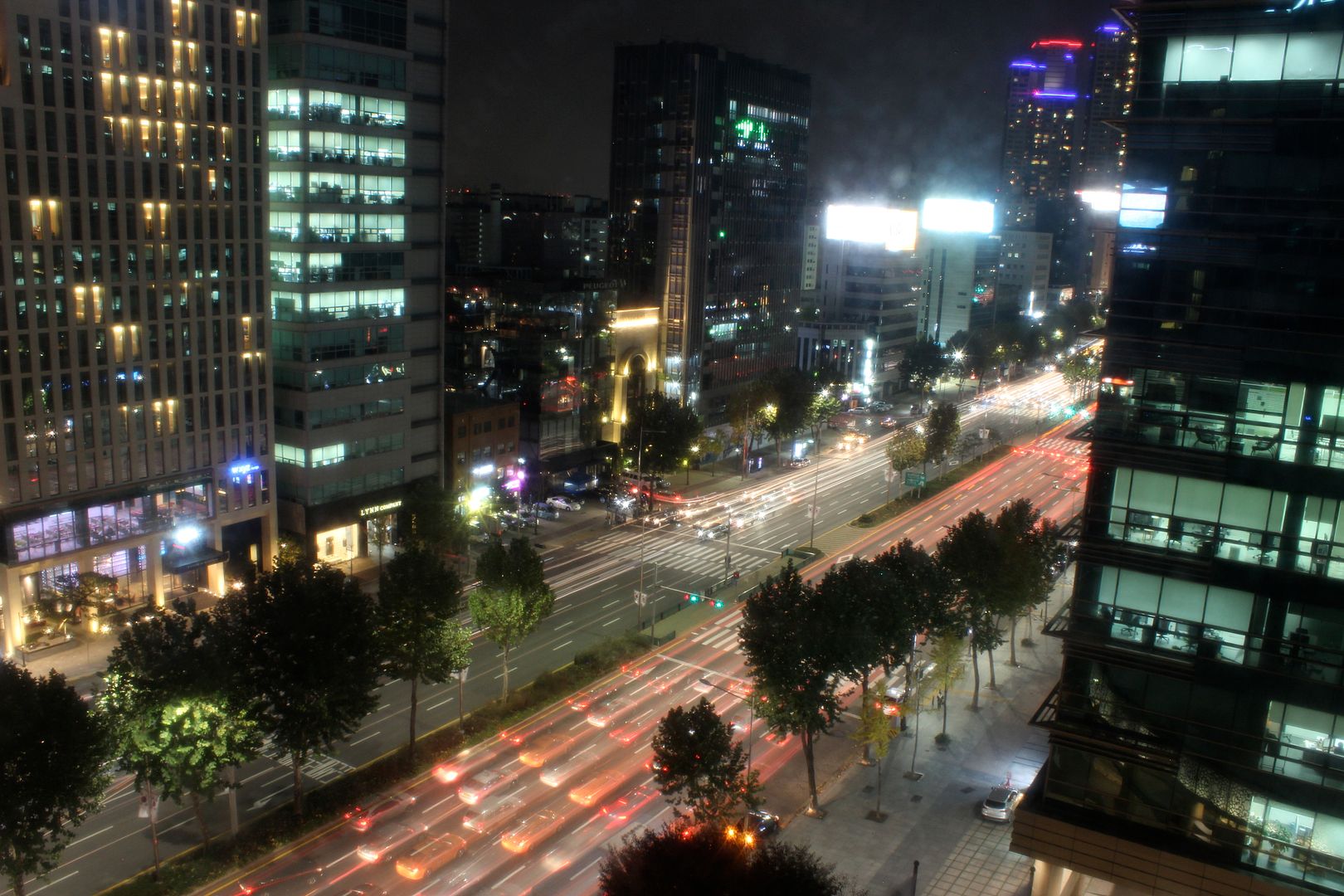 Here's a view looking down on a portion of
Seoul
, Korea.
There's an increasing awareness of light pollution in Korea, which recently convened
an international conference
on the topic. They've got a long way to go, but there's plenty of room for improvement.
Yet there are still regions of darkness in South Korea. There's a move underway to create an
International Dark Sky Park
in southeast Korea, in
Yeongyang County
, the country's least populated area. I visited the area and, with some work, it could certainly happen. Stay tuned.