By now most people have heard that Tucson, Arizona had snow yesterday. I think that everywhere at least had flakes coming down. It certainly didn't stick everywhere though.
We did not have accumulating snow at our place, which is about 2,100 feet in elevation, but only a few hundred feet higher the snow was several inches deep.
Here's how nearby Sombrero Peak looked this morning.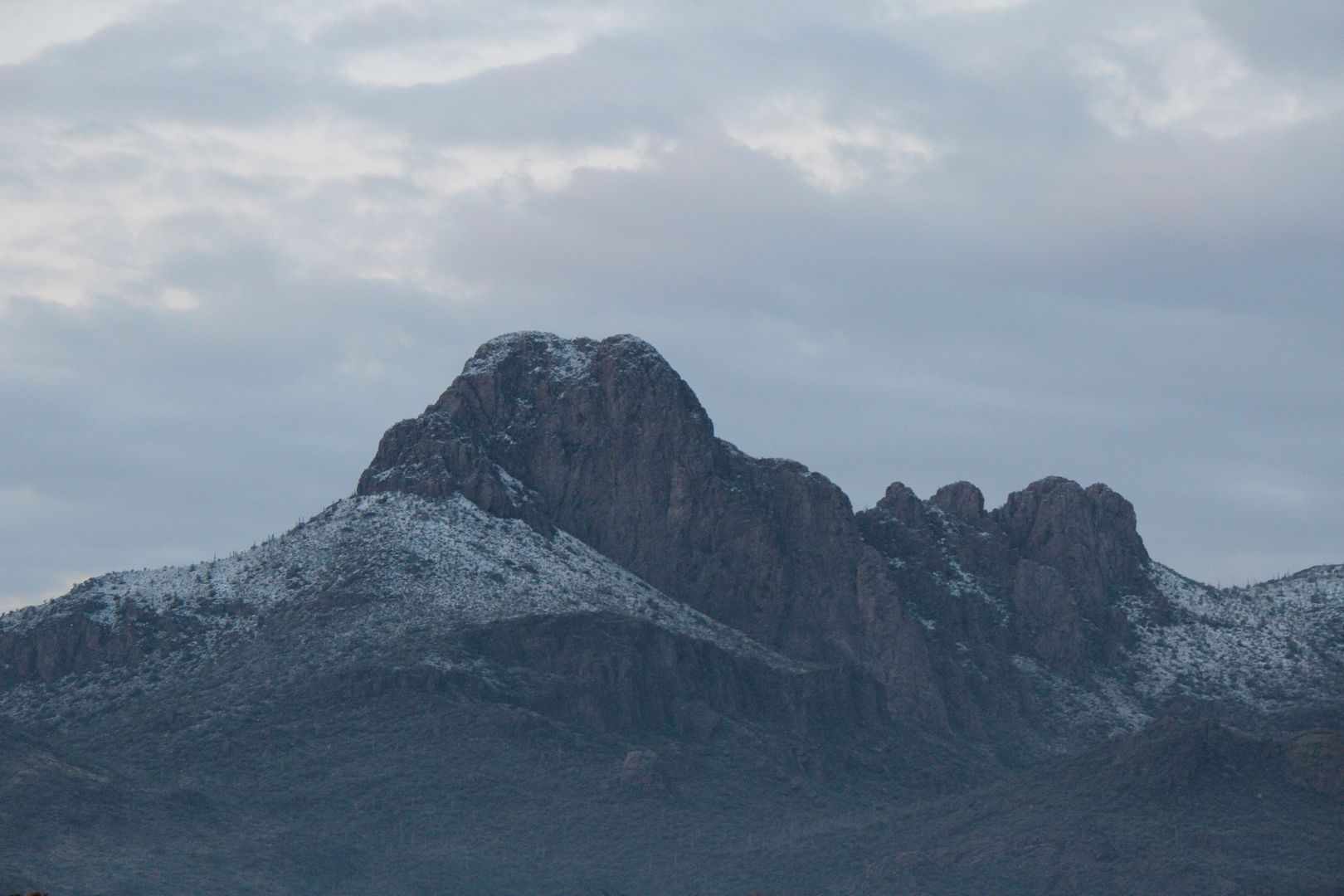 Compare that view to yesterday's shot from the
University of Arizona webcam
pointed at the much higher (and much farther from the camera) Santa Catalina Mountains:
You don't often see snow going pretty much all the way down to the base of the mountains, but yesterday it did.