If it isn't too cold where you are these evenings you might want to head out and have a look at Orion. It looks pretty good. Jupiter hanging nearby in the constellation of Taurus the Bull adds to the show.
Here is a picture that I snapped earlier this evening.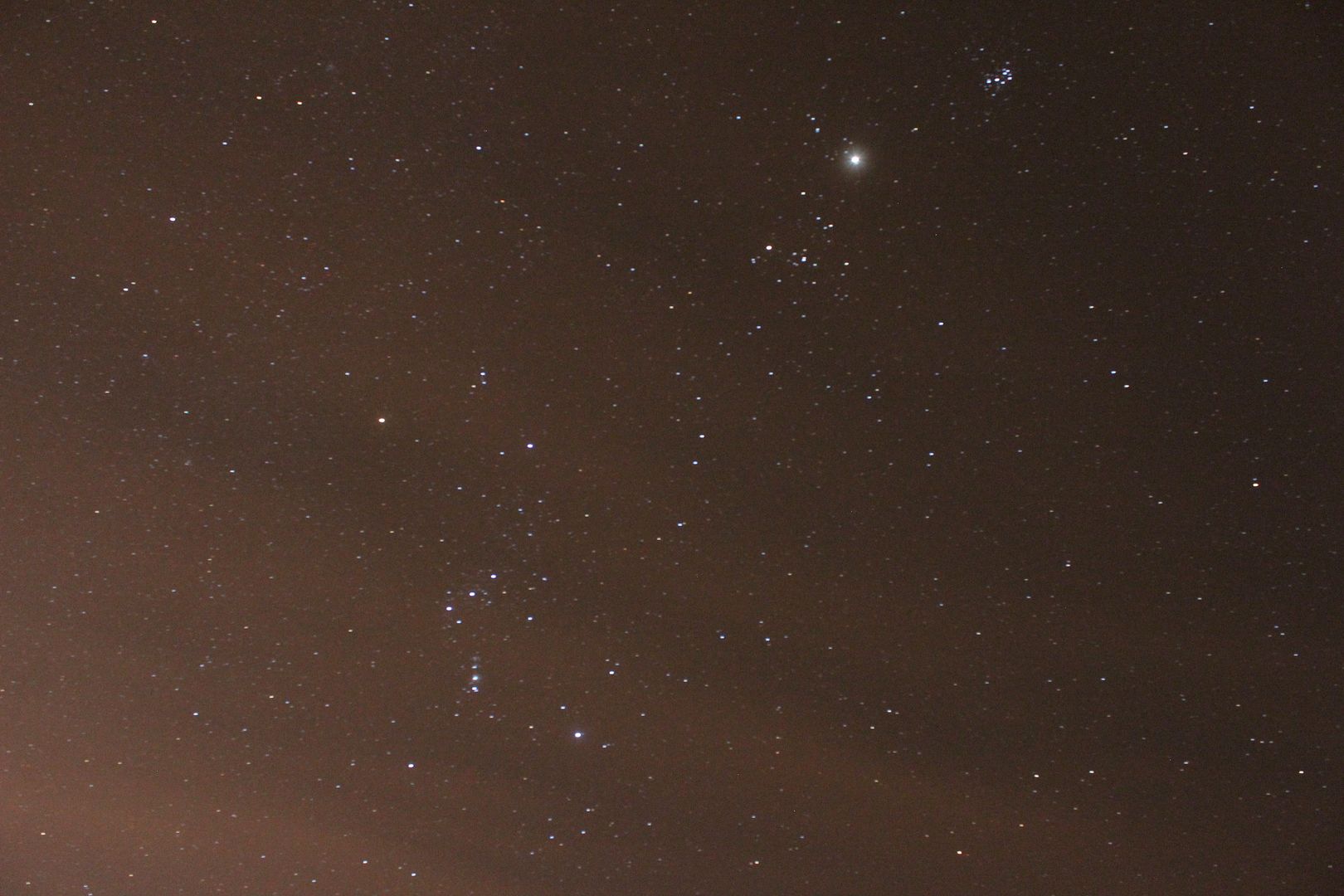 The grouping of stars left of center is Orion. The bright "star" in the image is Jupiter. The V shaped group of stars to the lower of Jupiter is the head of Taurus the Bull. To the right of Jupiter is the Pleiades, a cluster of stars that is also called the Seven Sisters.
There is a bit of cirrus cloud in the image, so I'll have to shoot again when it is really clear.
If you are out in the evening enjoying the sky, you might as well also participate in the
GLOBE at Night
program. The program runs now through February 9th and again during the next two months when there is no Moon in the evening sky. To participate one needs to only look at Orion and compare it to their charts. By doing so you can help measure light pollution in your area and join thousands of people from around the world in an important citizen science program. It is easy and worth while. Why not give it a shot.