Fading sunlight this evening cast a red-orange glow on the Catalina mountains this evening. They were capped with a fresh layer of snow, making the sight even better.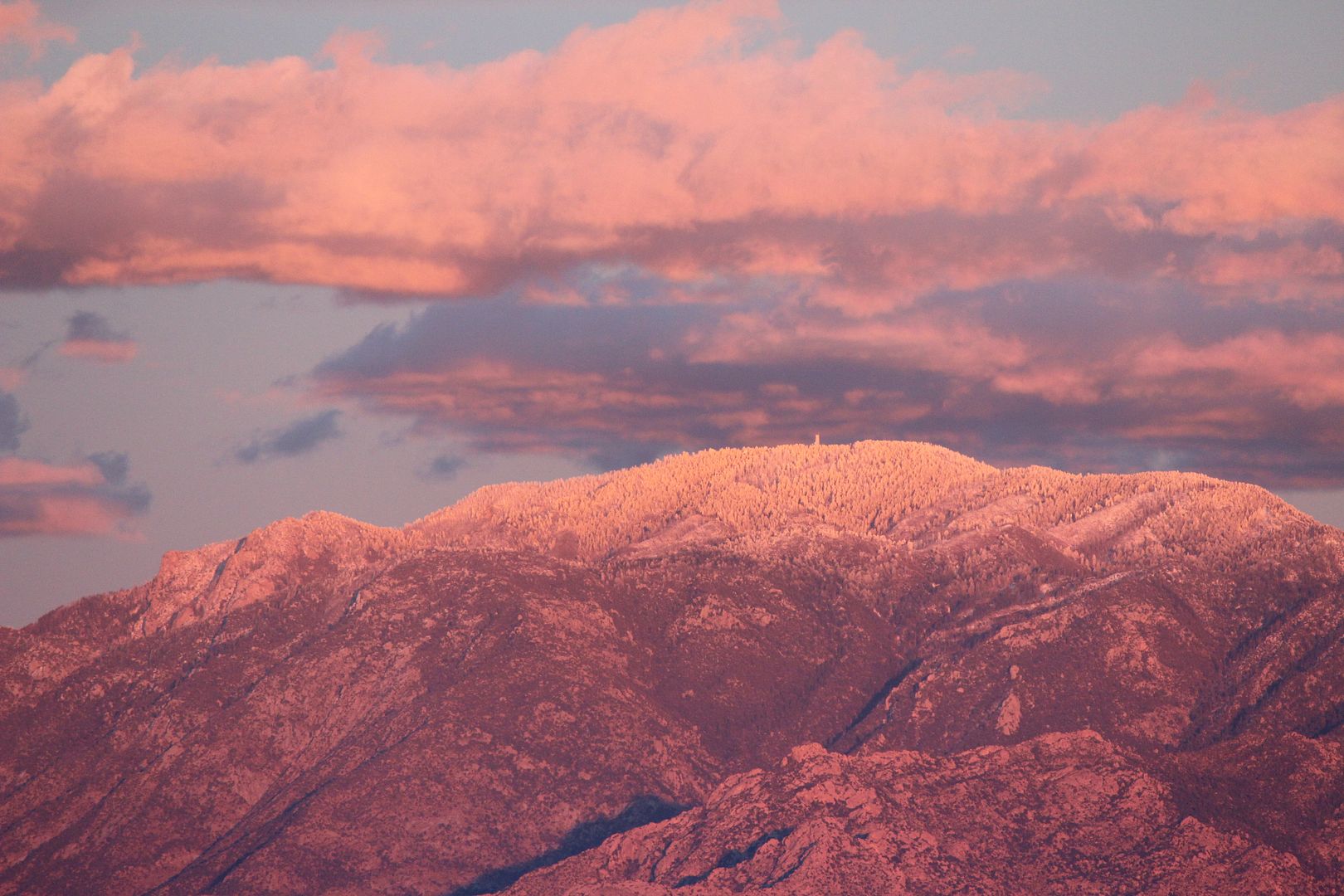 Can you spot Mt. Lemmon Observatory?
A few minutes later the show had shifted to the west: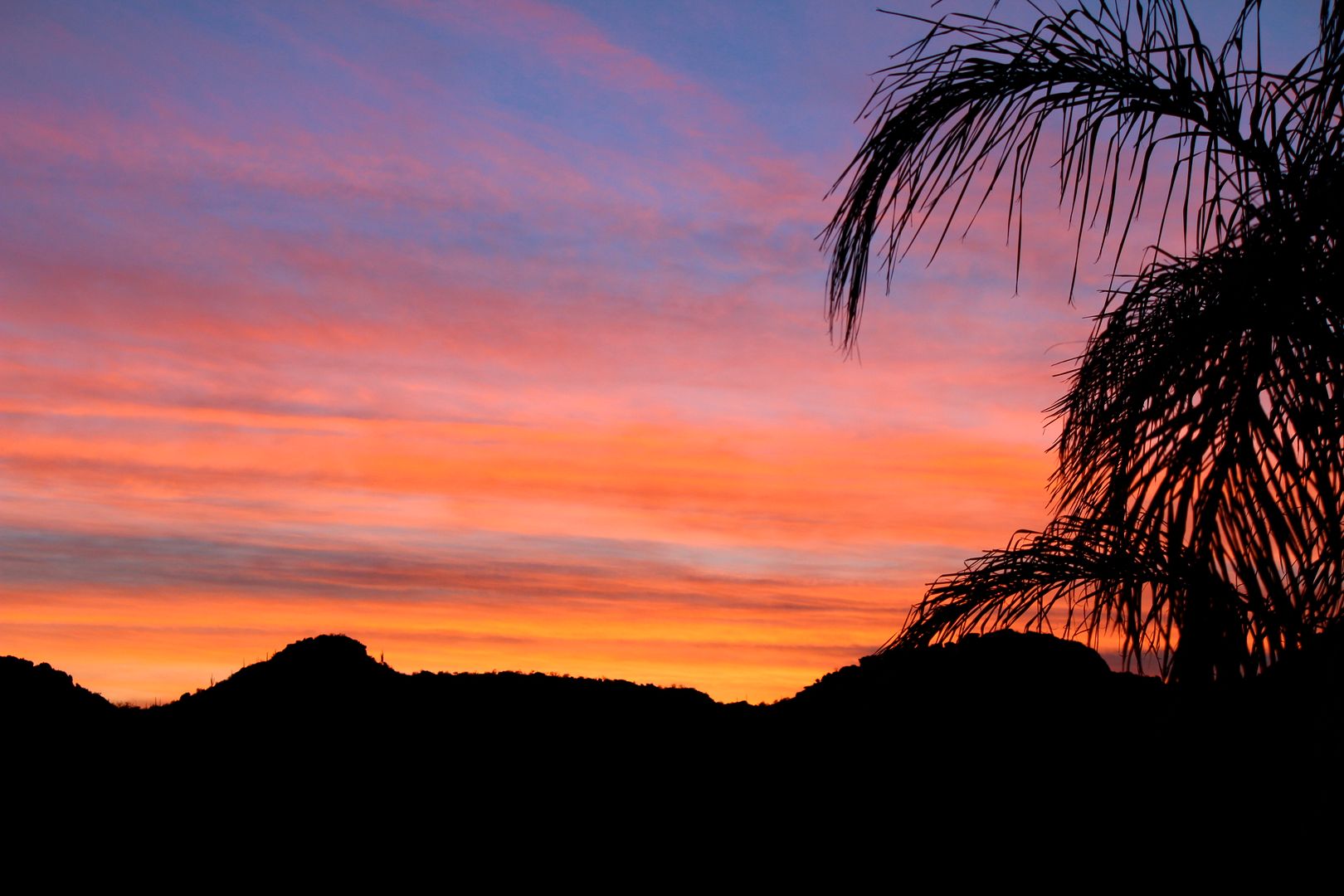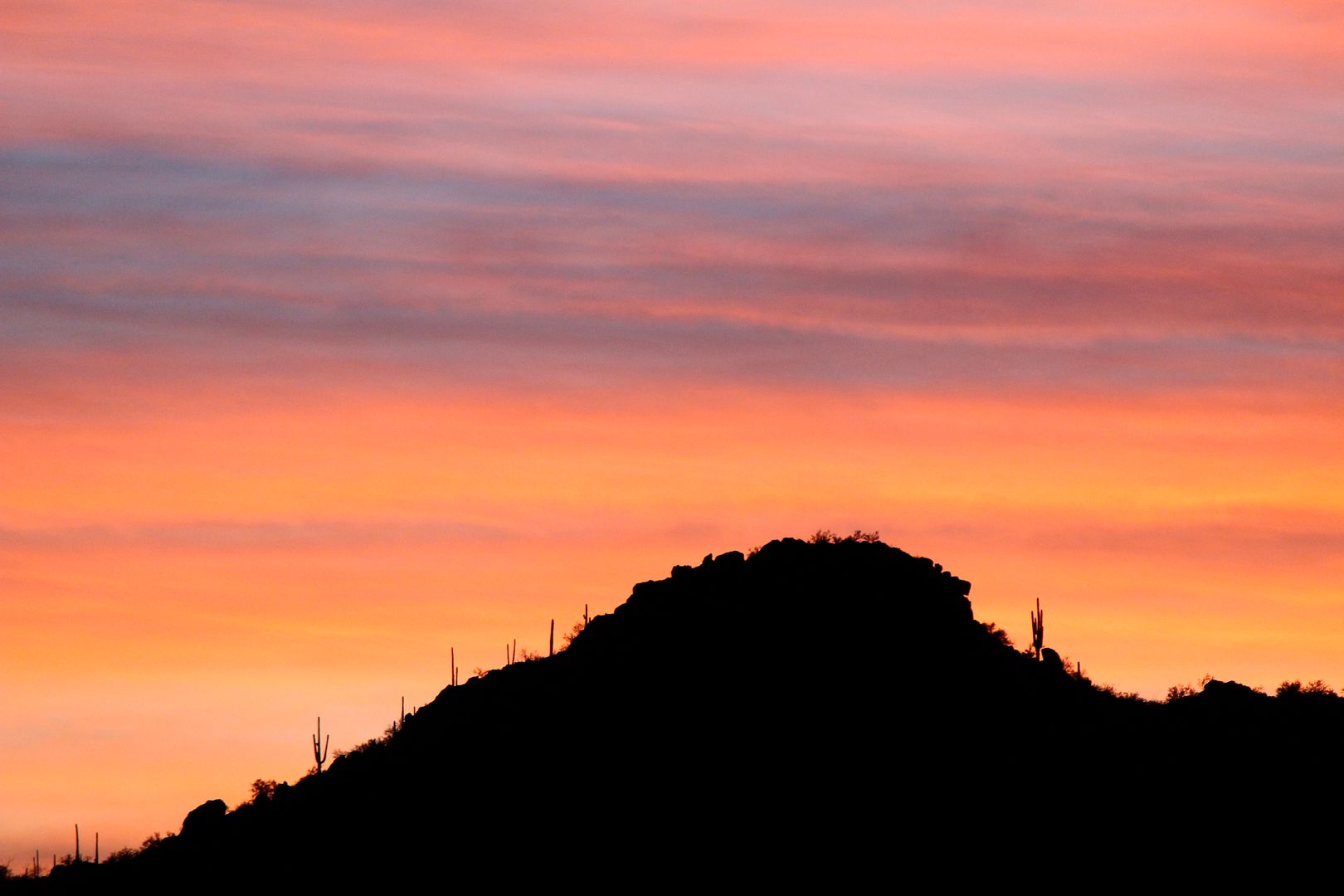 Another day in the desert comes to an end.