I had this photo and message (below) about the fires near Siding Spring Observatory in my email this morning: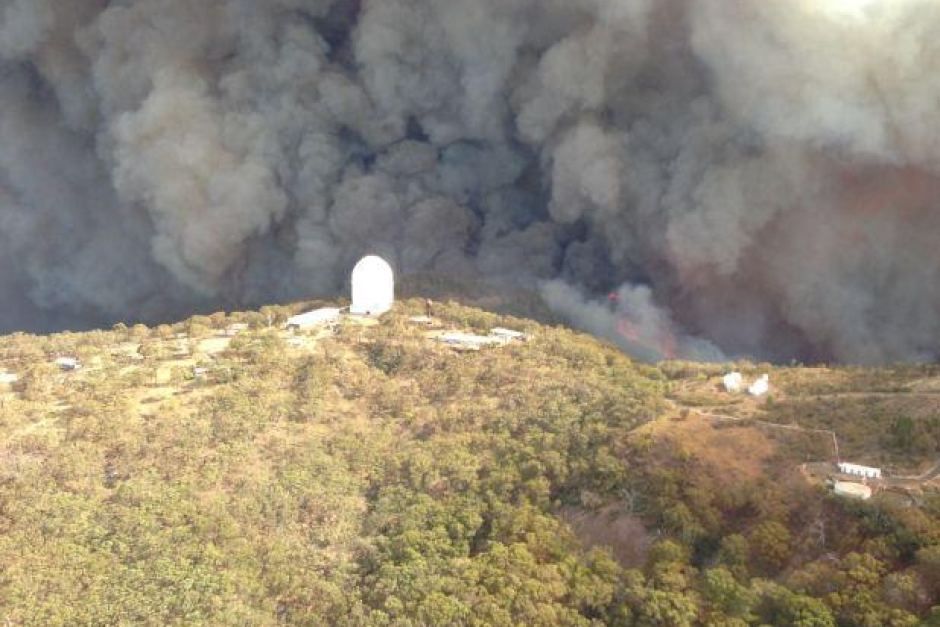 This is a large, fast moving and dangerous bush fire. The fire is burning in a north and north westerly direction away from Timor Road and the Siding Spring Observatory.

Two properties on Timor Road have been destroyed. Parts of the Siding Spring Observatory have been damaged by fire. There may be other properties destroyed. Fire fighting crews will assess the damage in the morning.

Police evacuated the area around Siding Spring. All staff of the Siding Spring Observatory were evacuated before the fire impacted and are safe and well in Coonabarabran.
Read a news account
here
. The current word is that the
Anglo-Australian Telescope
has survived, but no reports on damage are in yet. UPDATE:
Check out this
.
I have been through this kind of thing in 2007 on Palomar Mountain when fire threatened the observatory and my home. Events like this one taking place on the other side of the globe bring me back to the events of 2007. Thankfully both Palomar Observatory and my home survived the 2007 fires (pictured below). I certainly wish nothing but the best for everyone at Siding Spring and the surrounding communities.