Here are some pics from the January 21, 2013 conjunction of the Moon with Jupiter. From here in Tucson, AZ the show began well before sunset.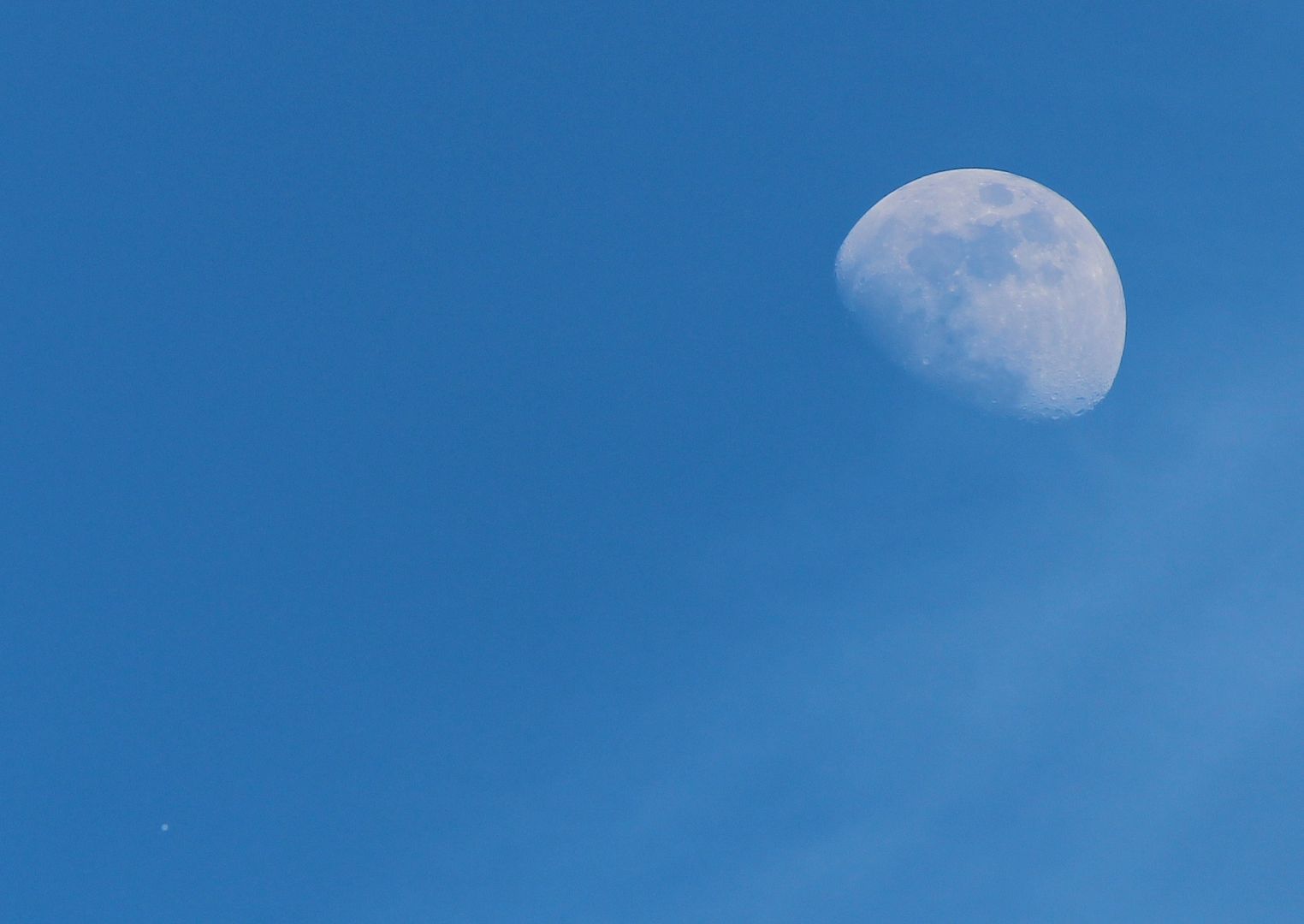 Taken ~4 pm local time with some cirrus clouds. Jupiter is at lower left.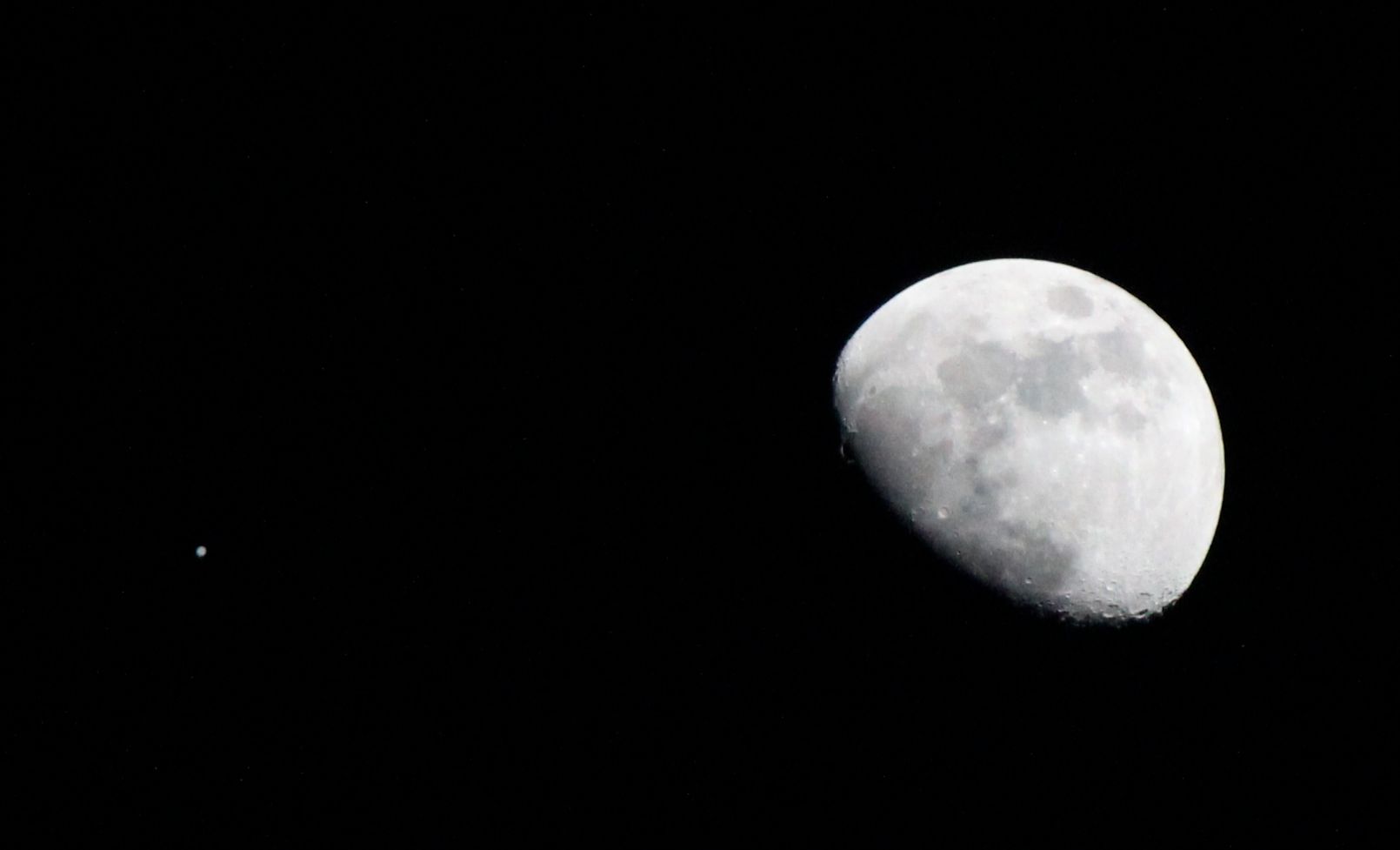 Just after local sunset.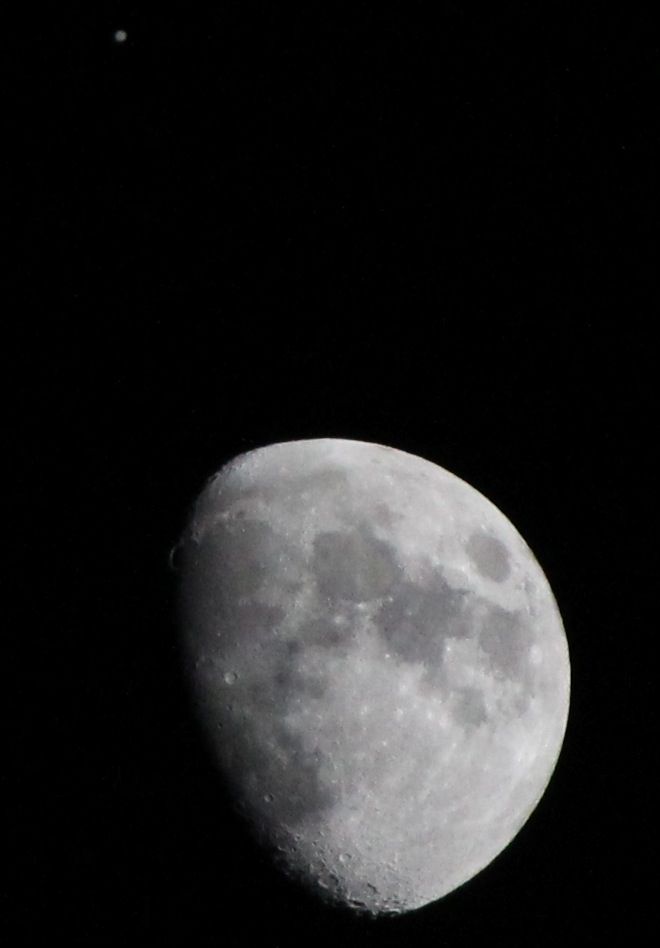 A little shorter exposure to bring out more detail on the Moon.
The Moon moves like this all the time, but having a bright companion next to it makes it easy to watch the it glide through the sky.
All pics were shot with a Canon T3i and a 250mm lens. They were cropped, but not re-sized.