Not many good choices in the picture of a Lowes outdoor lighting display from a year ago.
I have given a lot of talks on light pollution and outdoor lighting. Perhaps the most common question asked afterwards is "Where can I buy lights that will be dark-sky friendly?" It used to be that the choices for homeowners were pretty limited. There is an online-only store called
Starry Night Lights
that has many good choices and Home Depot sells a
Hampton Bay dark-sky friendly light
. Lowes? Not so much, until now as
dark-sky friendly lighting has finally come to Lowes
.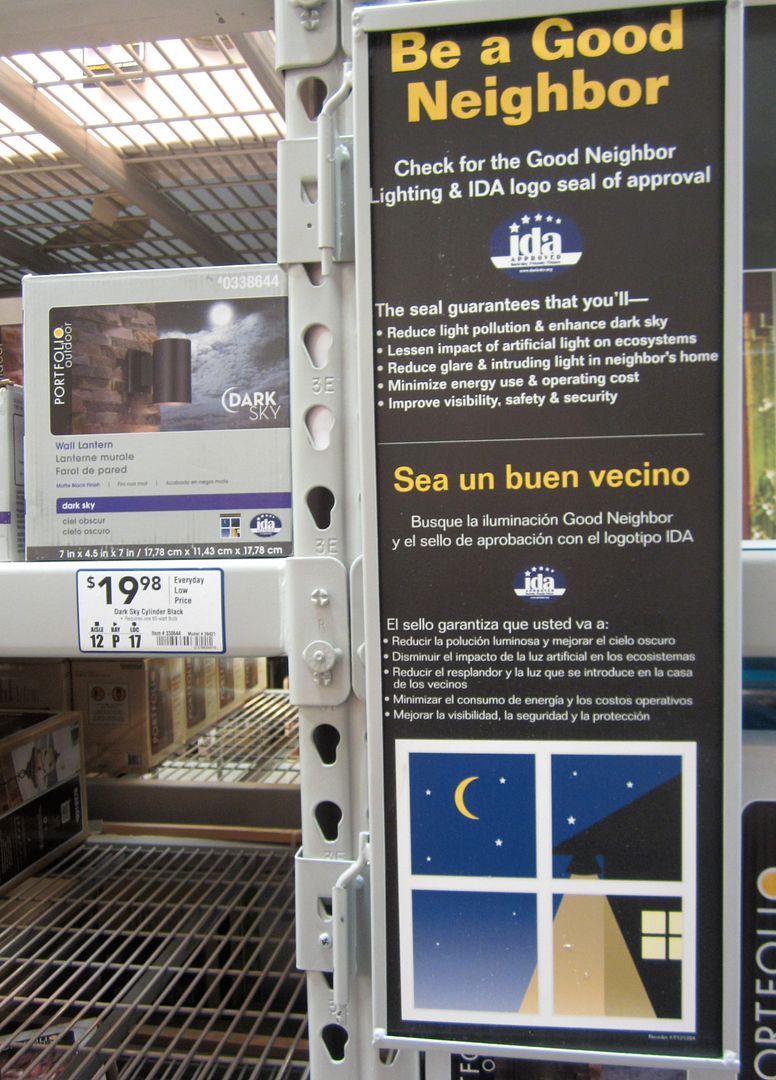 It is not just about the stars - it is about being a good neighbor & ending light trespass.
Here is a shot of the vastly improved outdoor lighting selection at Lowe's: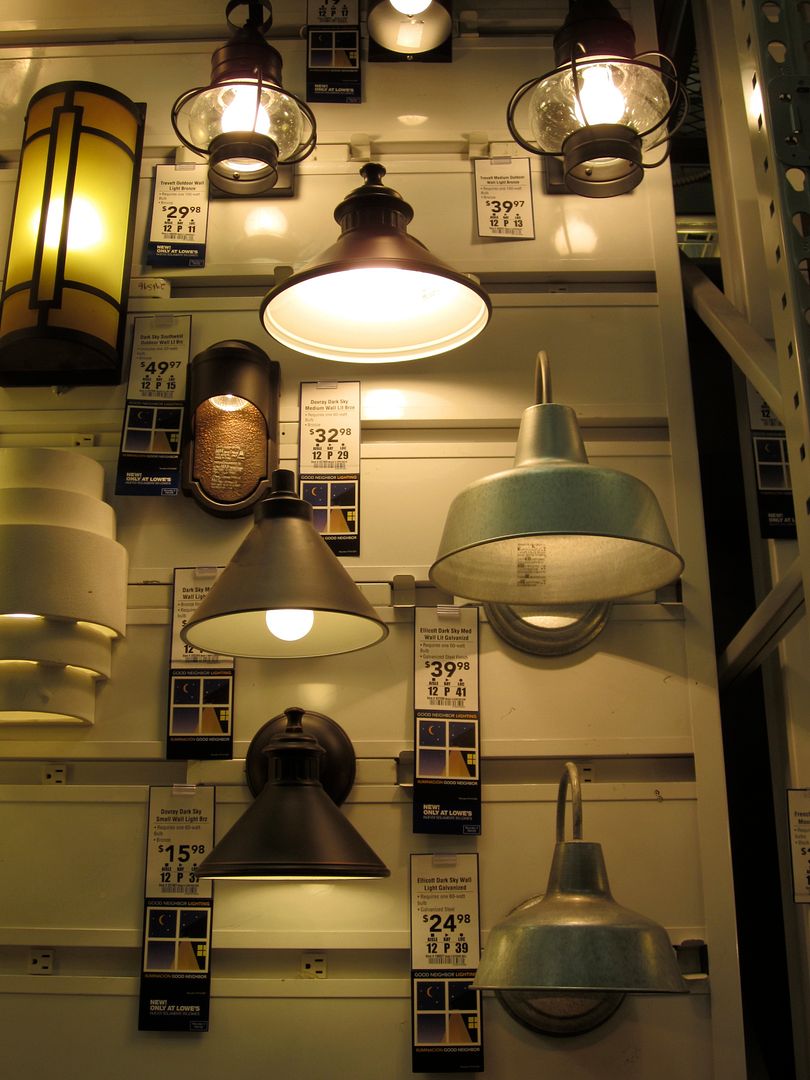 Yes, they still have some bad choices, but I counted nine fixtures (six in the shot above) that were on display. Having signage out promoting it is a nice thing to see.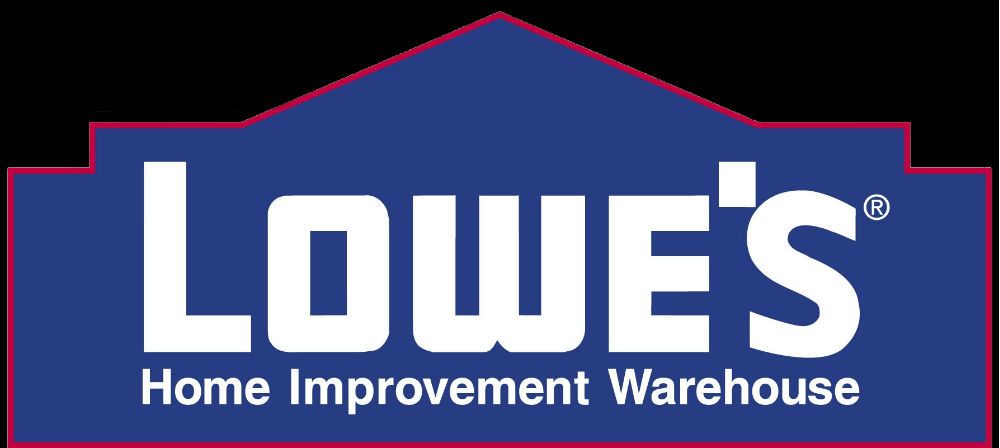 I am not sure yet how widespread the distribution of lighting is, but it certainly has made an appearance in Arizona. If you are reading this and you see that Lowes is carrying in your area, let me know via a comment or a
tweet
. If you find that your local Lowe's is not carrying it, ask them why & tell them that you would buy their neighbor friendly lighting products if they carried it.