Another evening of watching comet PanSTARRS. Both comet shots are crop from the full frame.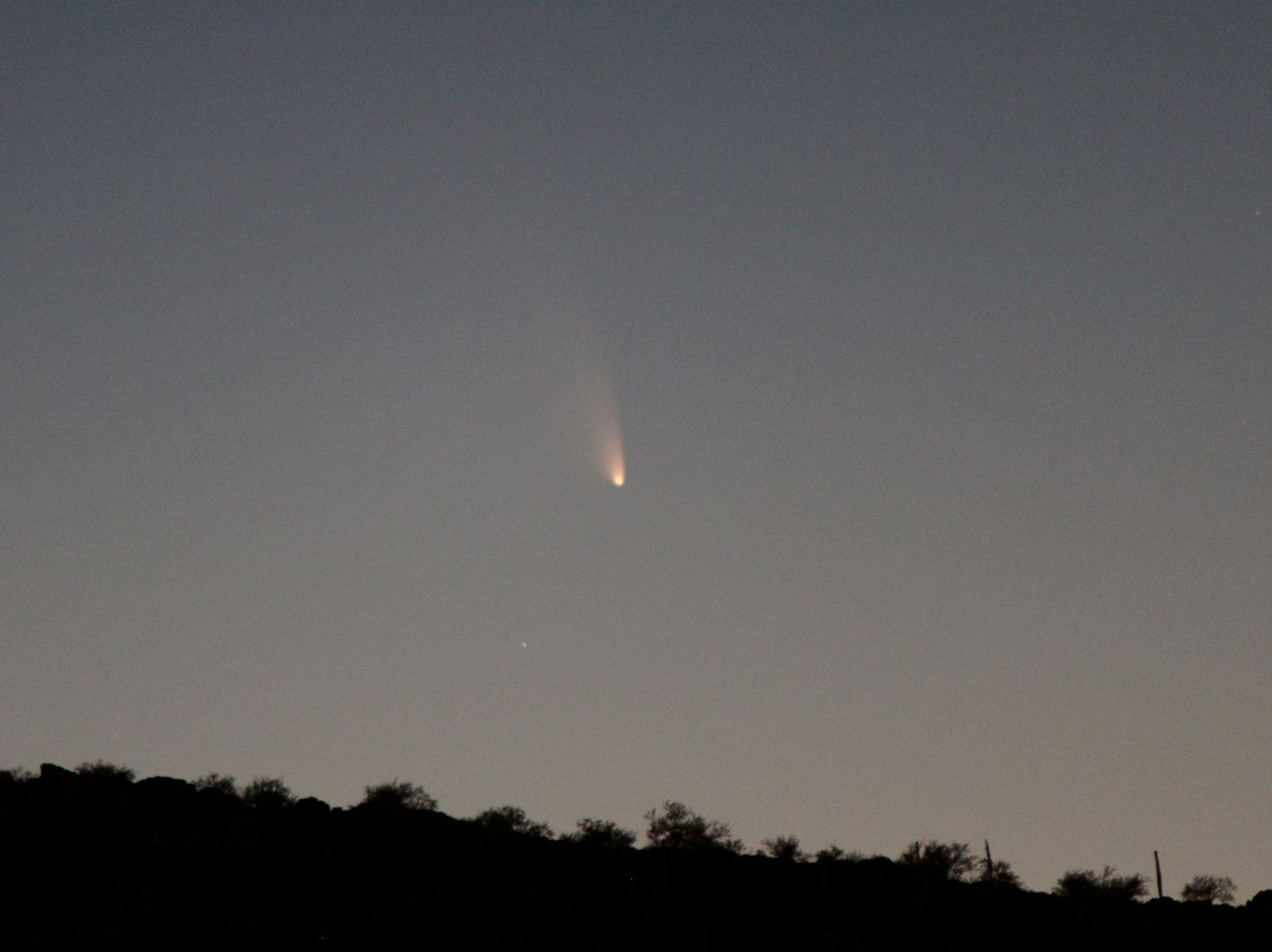 Canon 3Ti f/5.6, ISO 1600, 200mm, 3.2 seconds
This time photos were taken from my front driveway. Alas, that did not provide any foreground objects to provide contrast or framing with the comet, but still it isn't too bad. Those are saguaro cacti and palo verde trees on the hill.
As it got darker and the comet got lower, I decided to push to longer exposures.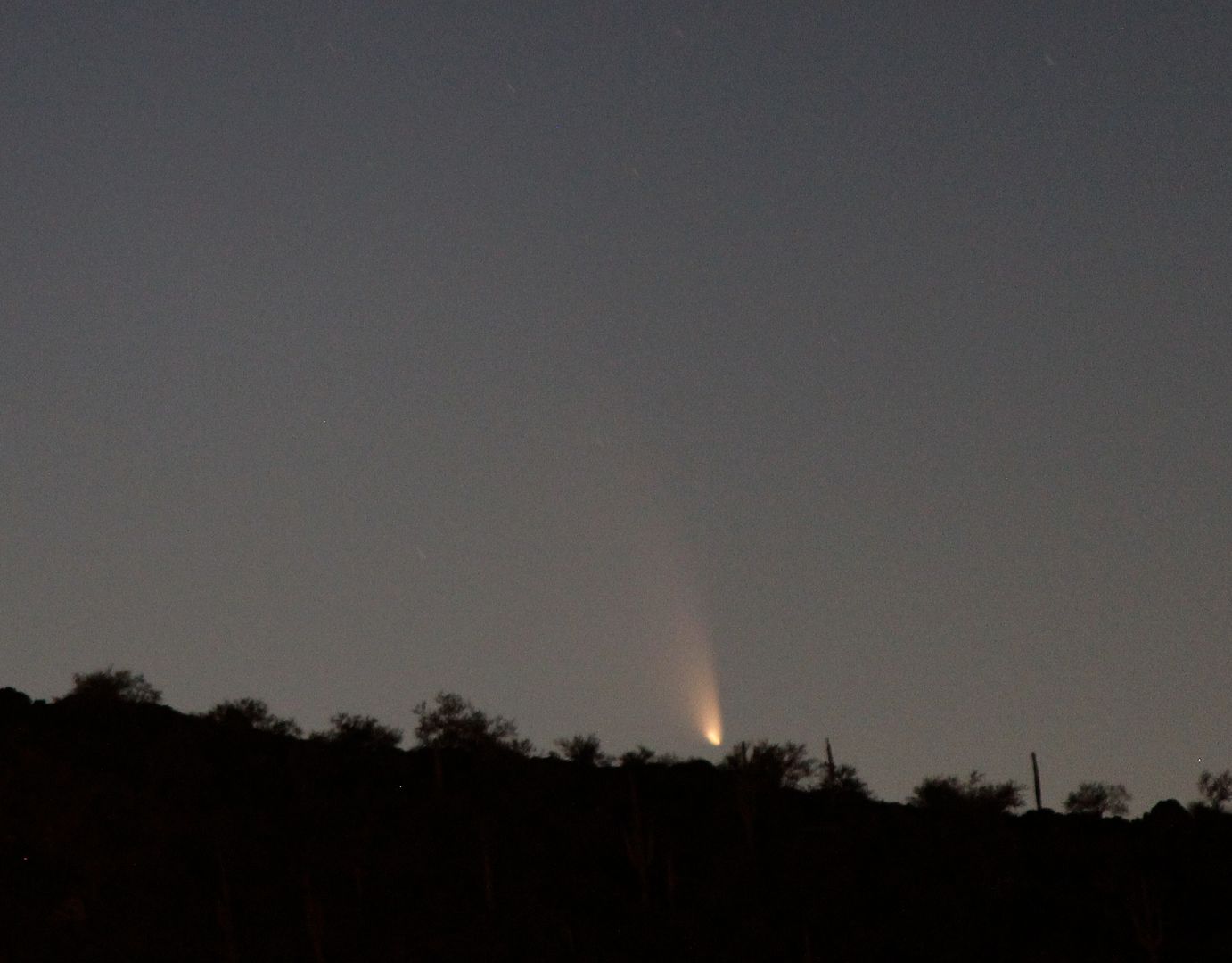 Canon 3Ti f/5.6, ISO 1600, 200mm, 6 seconds
Once the comet was down, I had to grab a shot of the Moon:
Canon 3Ti f/5.6, ISO 1600, 200mm, 1 second