Comet PanSTARRS (C/2011 L4) will very soon be making an appearance in the Northern Hemisphere's evening skies. Catching the comet may not be easy as it will be seen low in the western sky not long after sunset. Check out this finder chart from Sky & Telescope magazine: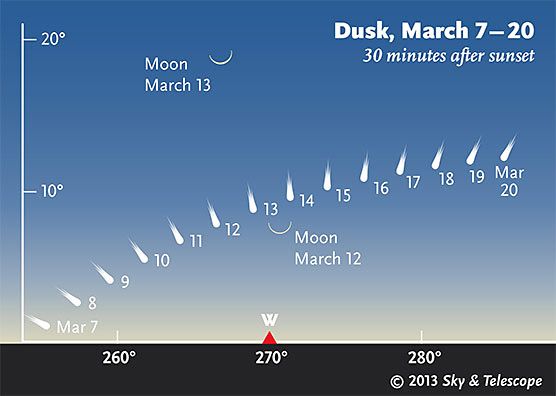 The comet has already put on a nice show in the Southern Hemisphere. Sky & Telescope is providing some updates
here
on how the comet is holding up to its brightness predictions, so be sure to check it out.
I'll be trying to get some photos of the comet and will post them here.
SpaceWeather.com
is a great place to look for comet photos.