We just had a nice passage of the International Space Station (ISS). I managed to grab a few pics. There were some cirrus clouds illuminated by the Moon, but I got a couple that I liked.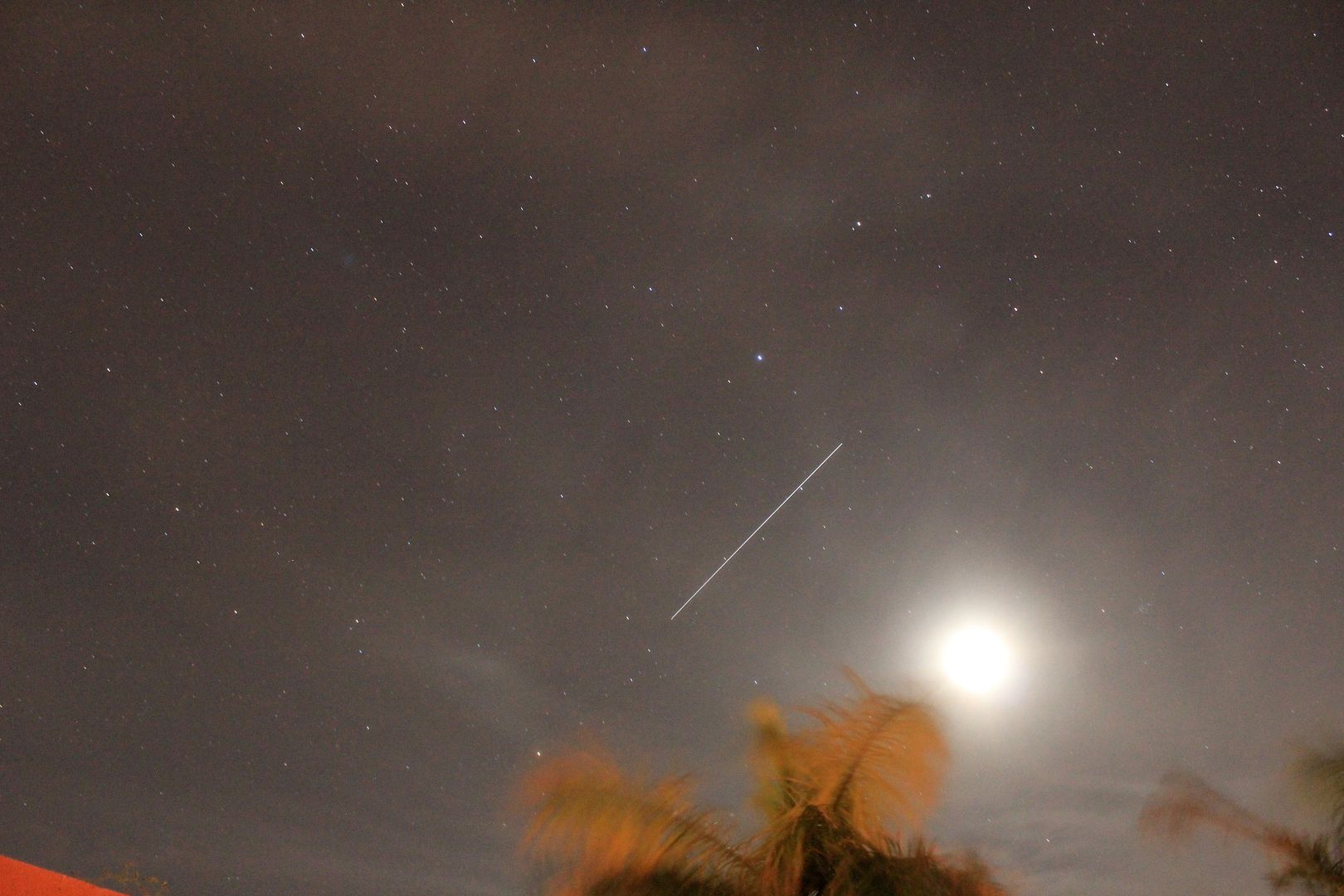 CanonT2i, 30 sec., f/5.6 ISO 3200
The trail of the ISS passing to the left of the Moon and Regulus and the backwards question mark of Leo, the Lion.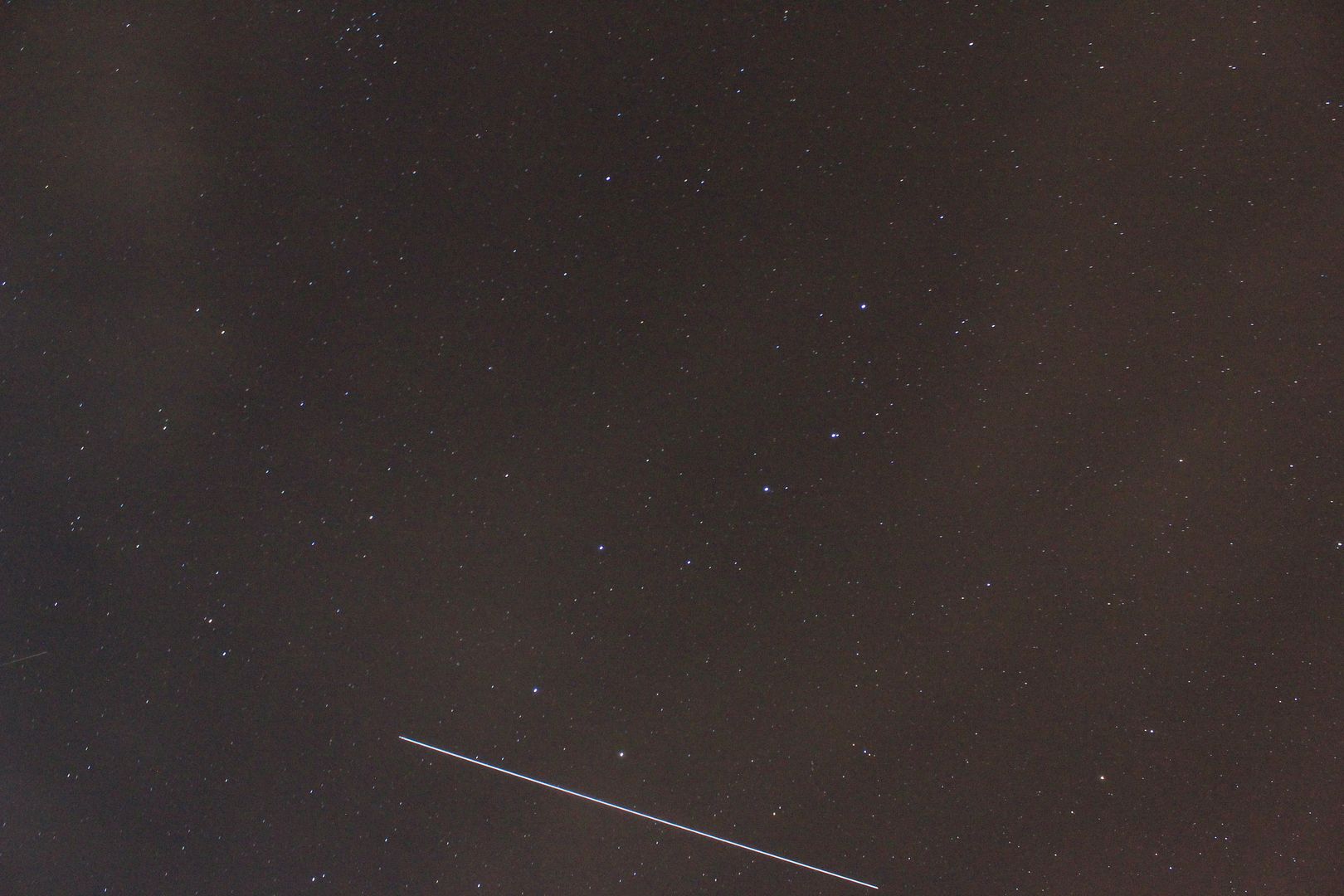 CanonT2i, 30 sec., f/5.6 ISO 3200
ISS passing just under the stars of the Big Dipper.
Tomorrow night it will pass even higher in our sky. Look for it in the Tucson area from 8:20 pm till 8:31, with it being at its highest (77 degrees) at 8:25 p.m. Speaking of the space station, if you haven't seen it yet, be sure to check out the
live HD streaming video from orbit
. It's pretty fantastic.