This morning was the third in a series of recent lunar eclipses visible from North America. The first was April 15, 2014 and the second October 8, 2014. I missed the first two completely. I was on travel for the first attending a sea turtle symposium in New Orleans where it was rainy and cloudy. I was home for the second one, but it was uncharacteristically cloudy in Tucson, so no eclipse.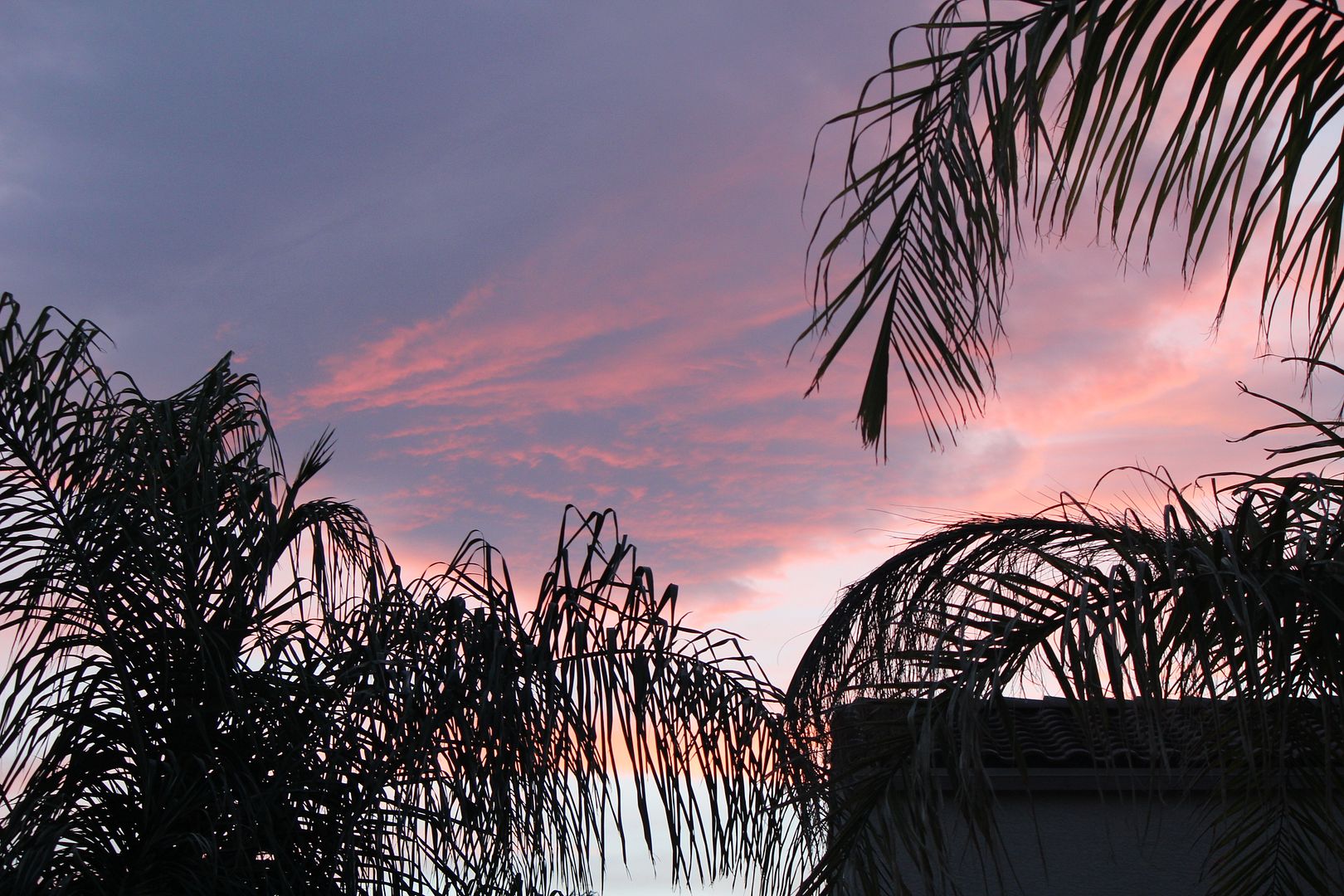 Yesterday afternoon and evening I was pretty worried about this one as the skies were cloudy. It made for a nice sunset, but would they blot out the eclipse? Thankfully, no.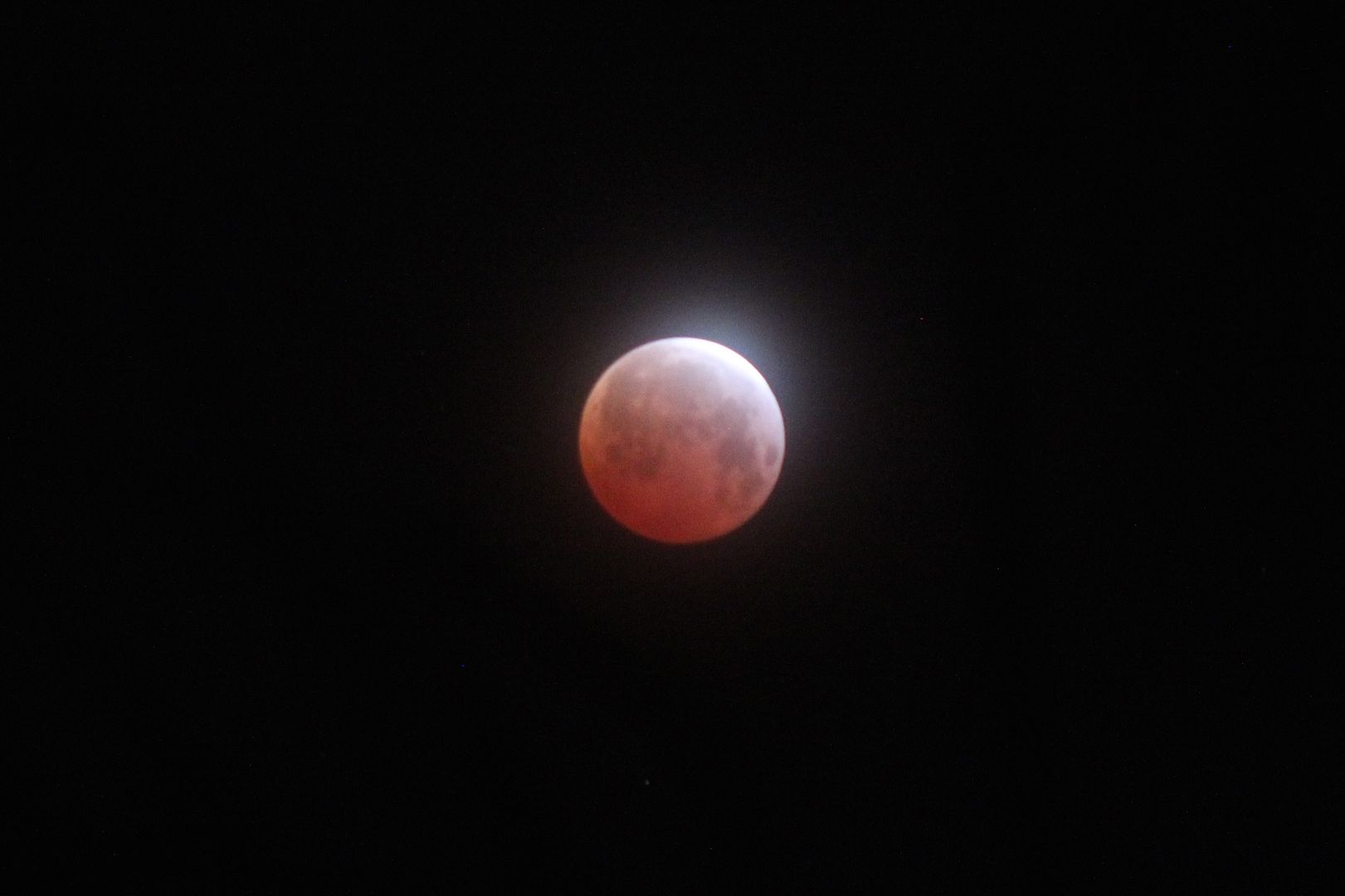 Canon T31, 250mm lens (cropped), 1.6 sec., f/4 ISO 3200
There were clouds, but not enough to eclipse the eclipse.
During a total lunar eclipse the moon moves into Earth's shadow. This particular eclipse was just barely total and it didn't look completely total, with there being a bright area visible the whole time.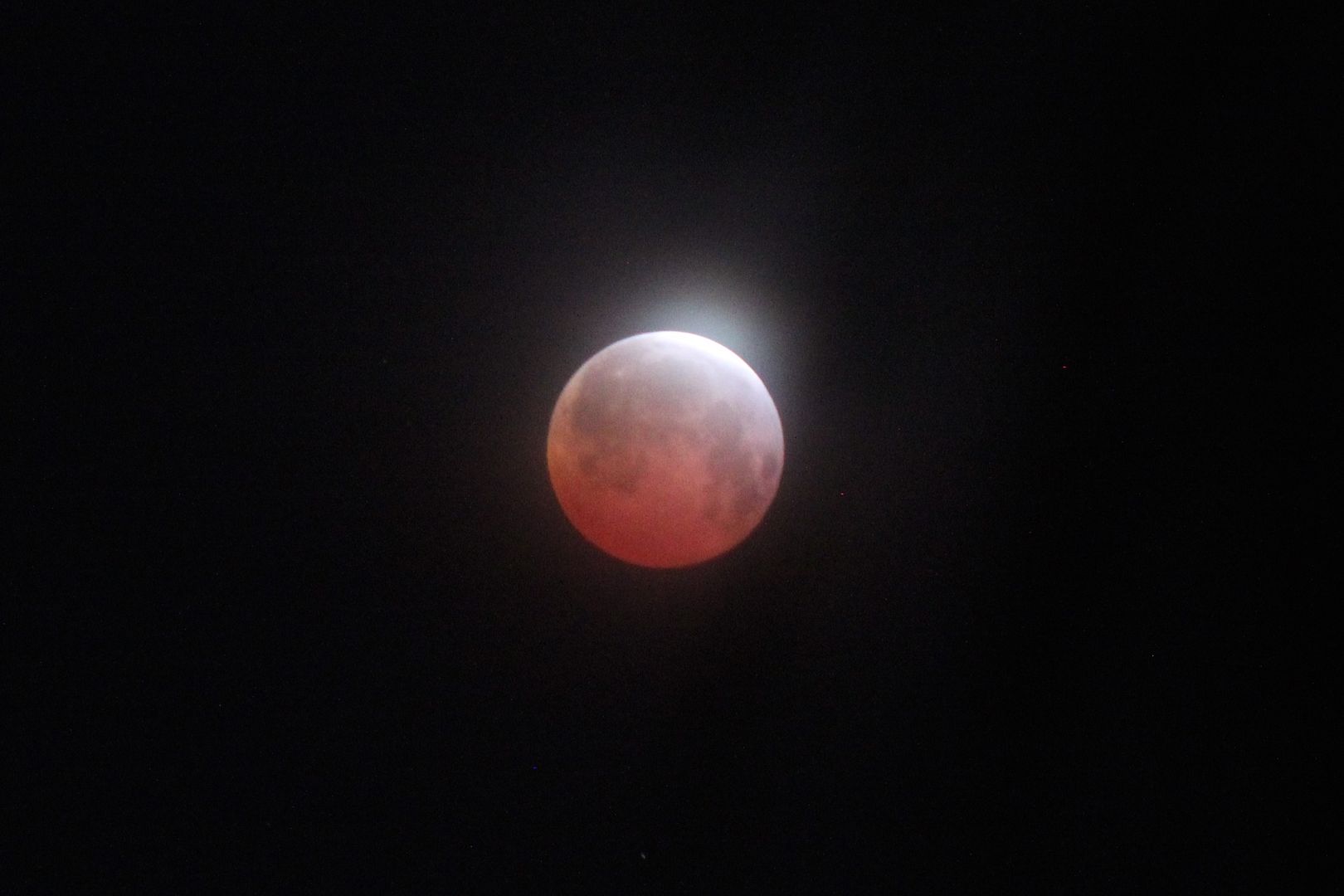 Canon T31, 250mm lens (cropped), 2 sec., f/4 ISO 3200
Still, it was a nice show. If you missed it, there's one more total lunar eclipse in this series. It will be on September 27, 2015.