New Year's Eve was wet and cold in Tucson. Overnight the temperatures drop and snow fell in the local mountains and in the foothills. The snowline was higher than my home, which is at just over 2,100 feet of elevation. Nearby Sombrero Peak (officially called Safford Peak), which is often a backdrop to my hot air balloon shots, rises to an elevation of 3,563 feet.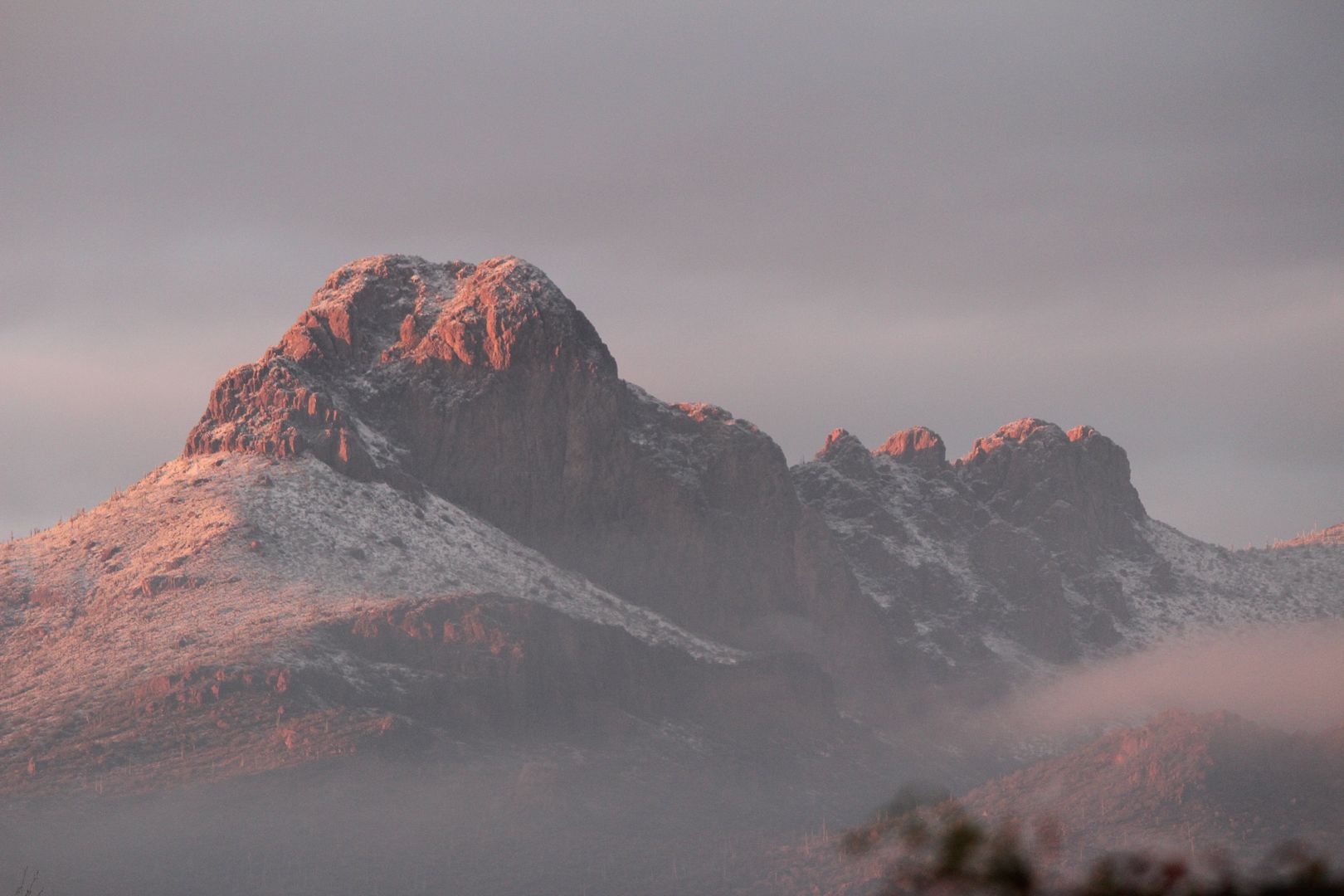 As the morning grew brighter it was clear that there was a dusting of snow on the peak, perhaps down to about 3,000 feet or so. We haven't had
snow
this low since February 2013.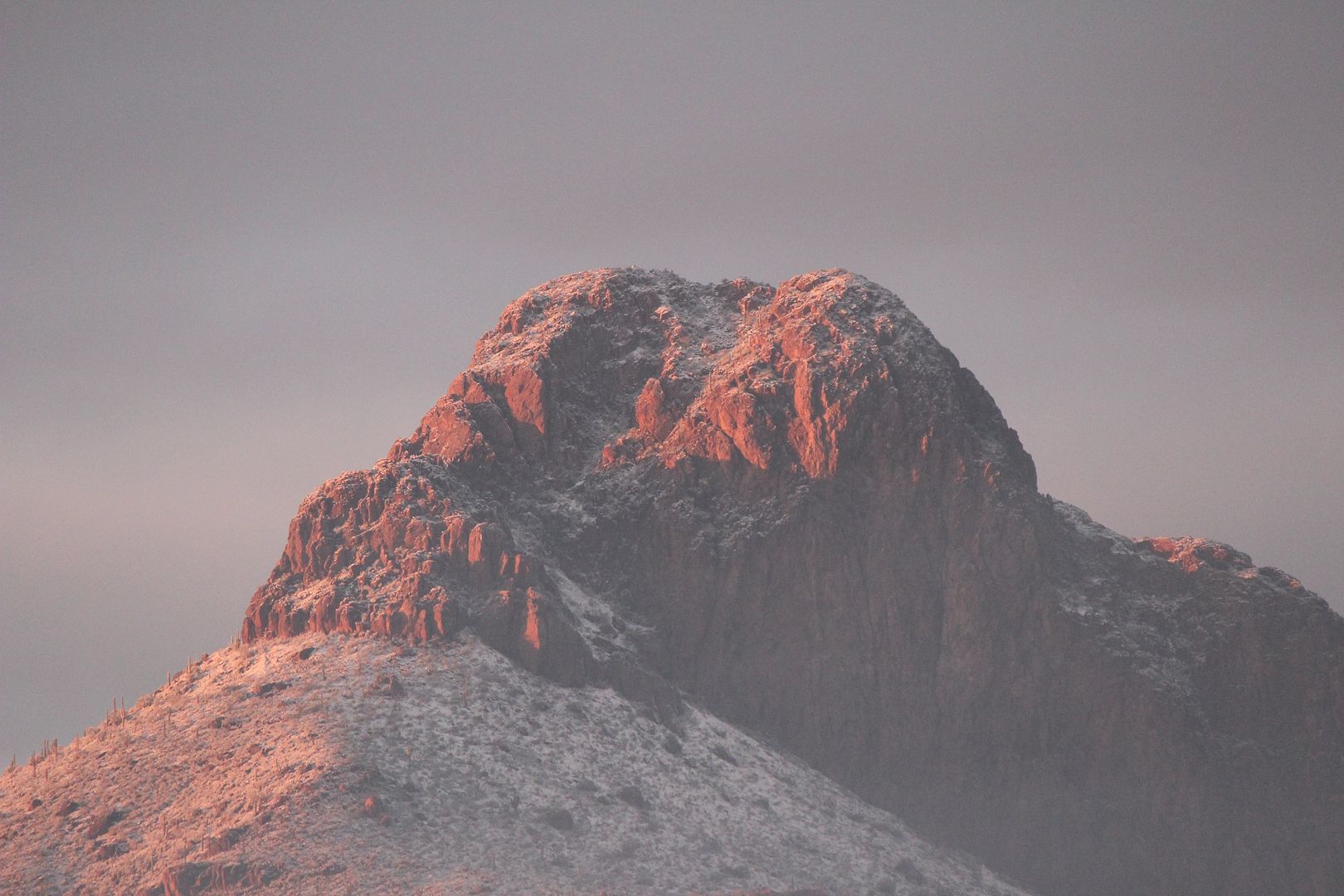 Looking in the other direction, we had a wonderful sunrise to start 2015: