We had a pretty fantastic sunrise this morning. Alas, I had to drive to work during its peak. Still, it wasn't too bad beforehand.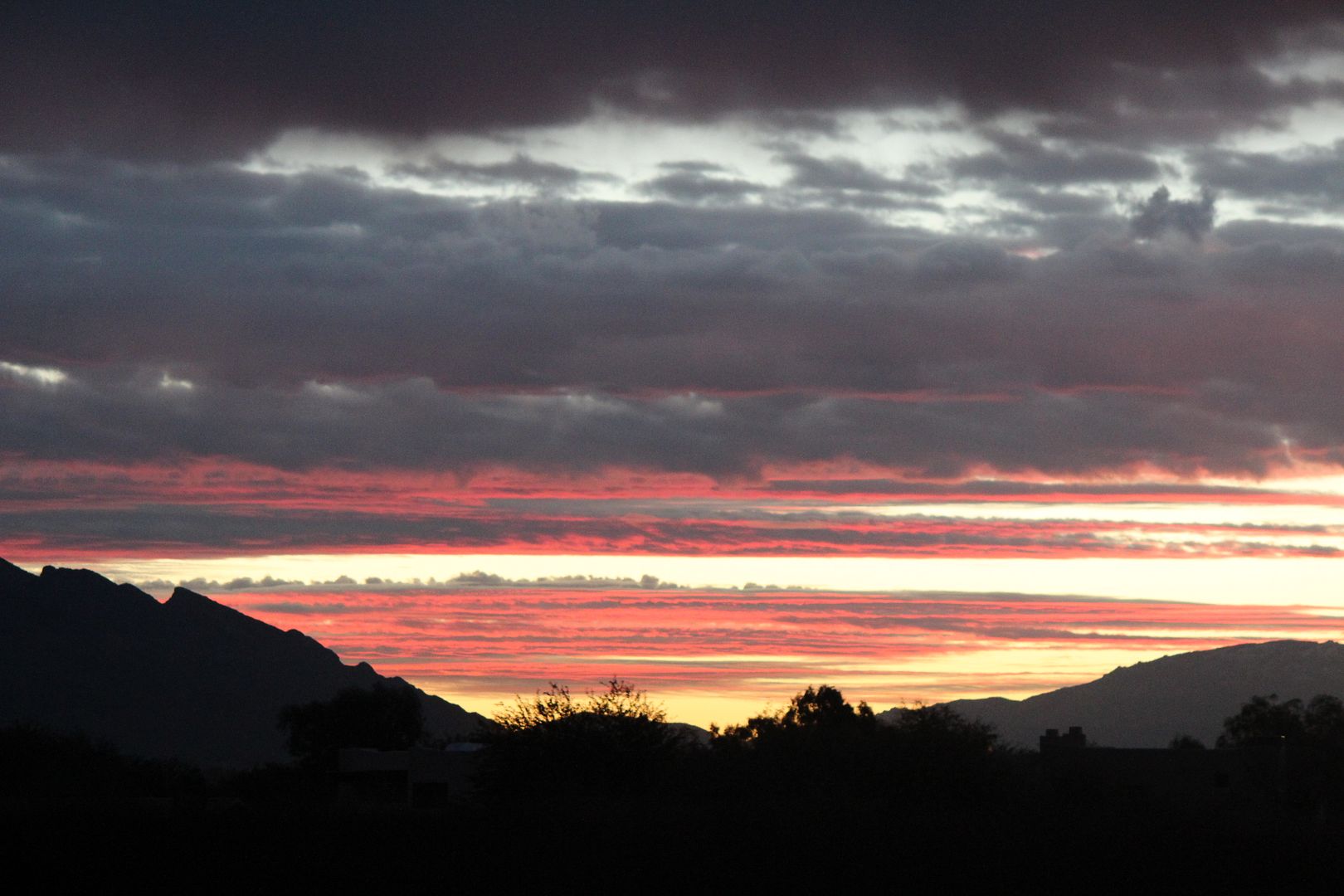 The clouds were gone by sunset, opening up the sky for a nice gathering of Venus, Mercury and the Moon.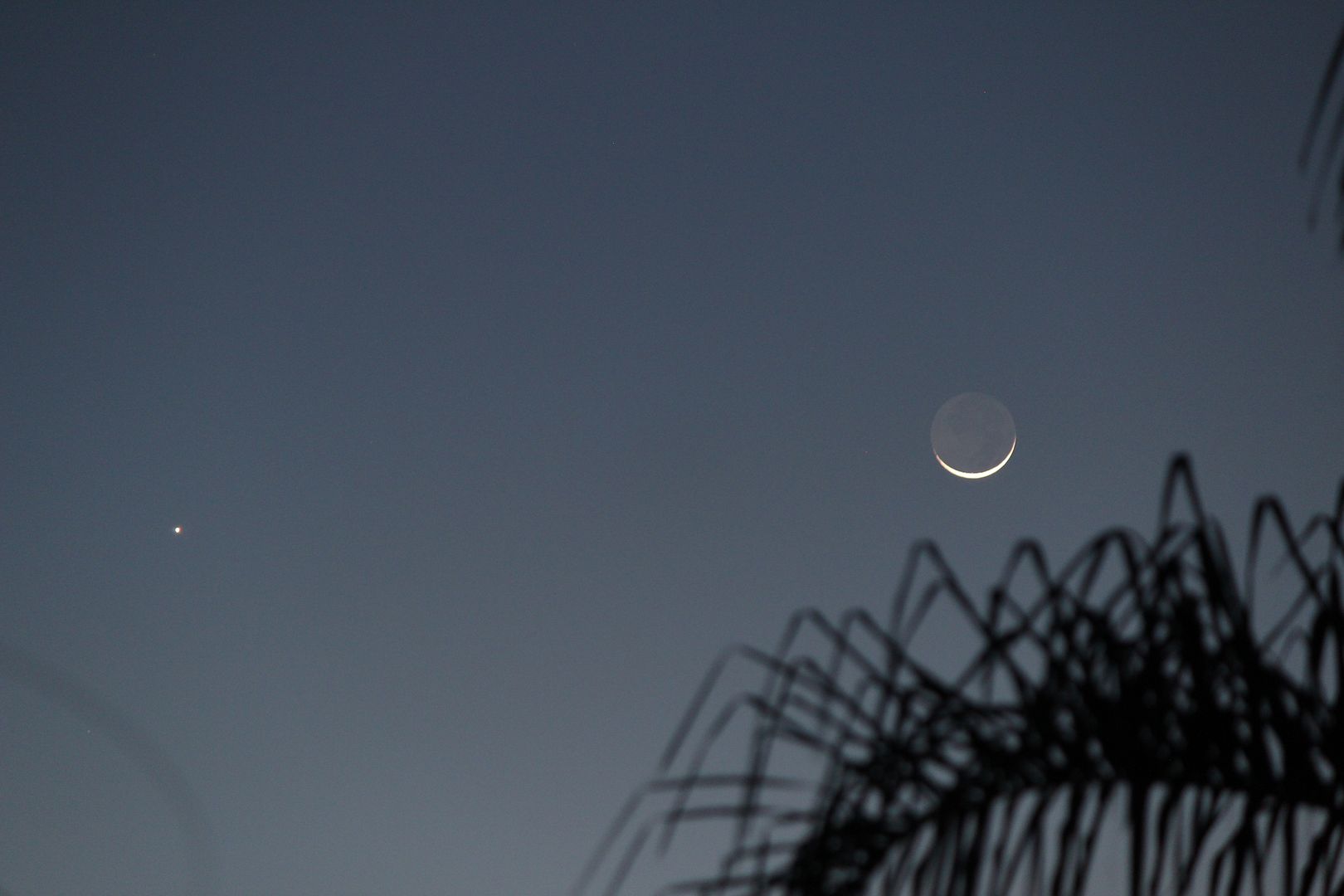 Alas, Mercury was lost in my neighbor's palm tree, but Venus (left) and the crescent moon looked pretty nice. Here's a closeup of the moon, with just a bit of earthshine visible.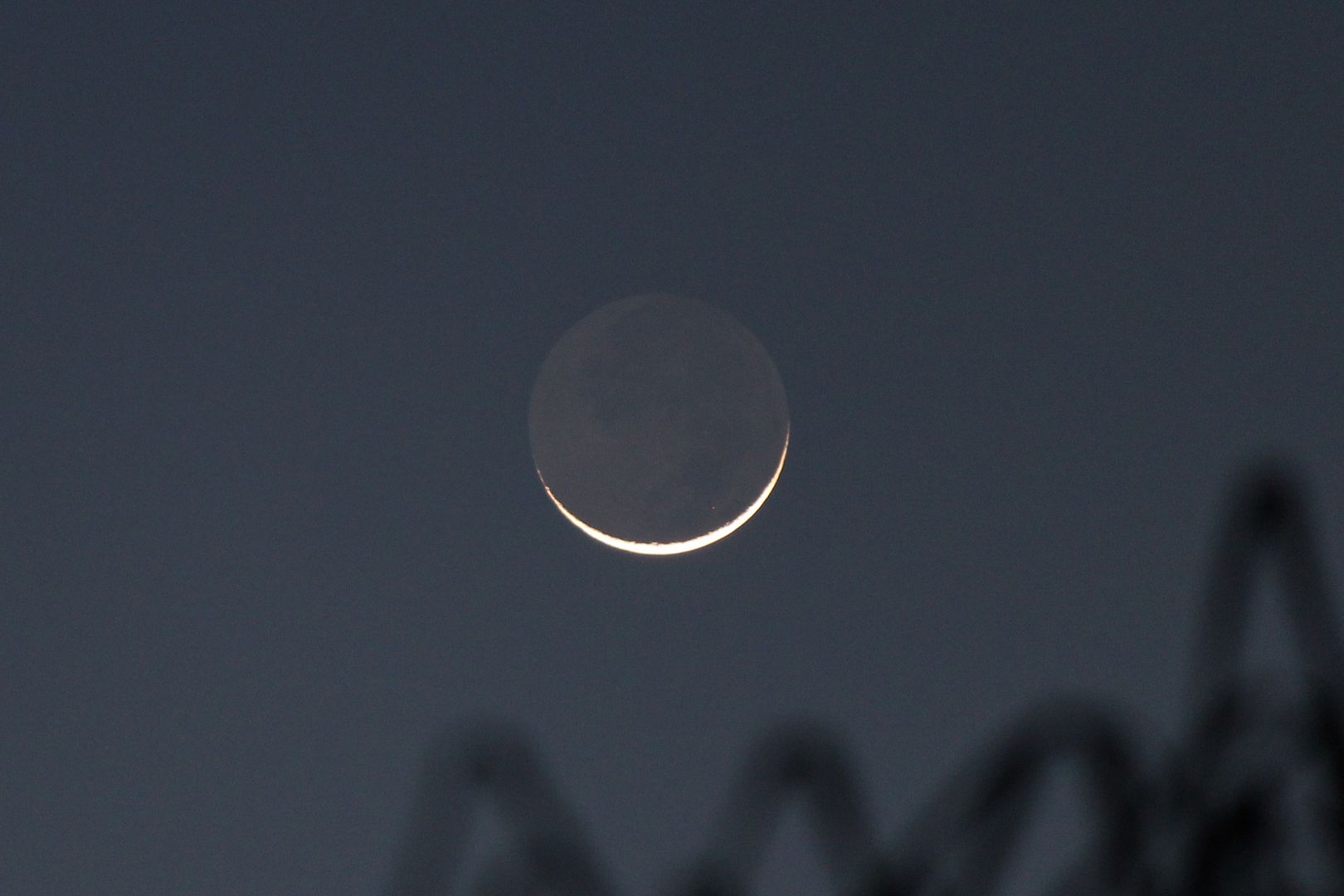 Seeing them was a nice way to begin the evening.