After more than a week of travel and clouds, this evening I finally got another look at the conjunction of Venus and Mercury.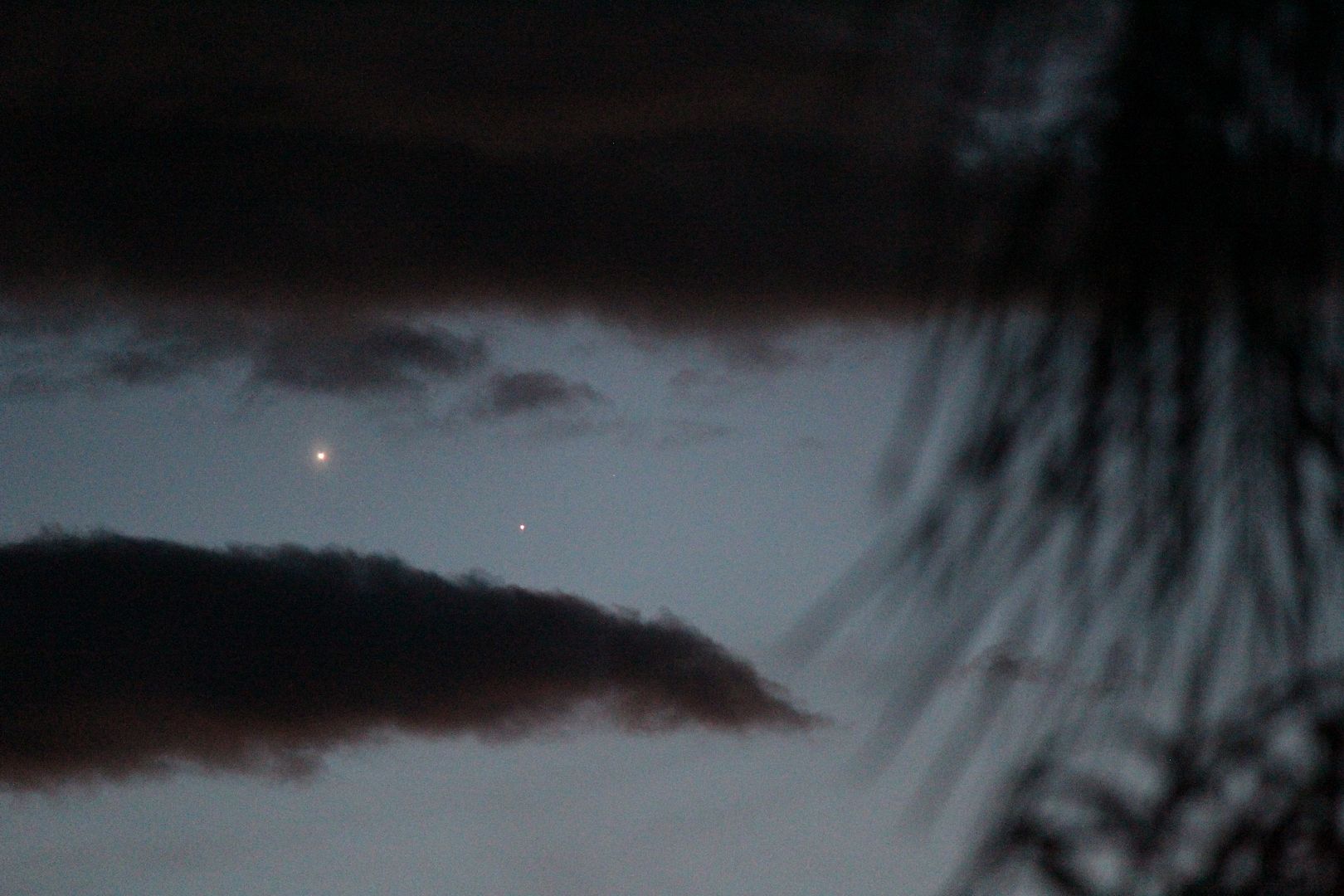 Their closest approach was a few nights ago on Saturday, which I was sort of able to see while driving, but tonight was my first night at home with skies clear enough to see them. As you can see in the two photos I posted, there were clouds, but thankfully enough clear skies for the planets to be seen.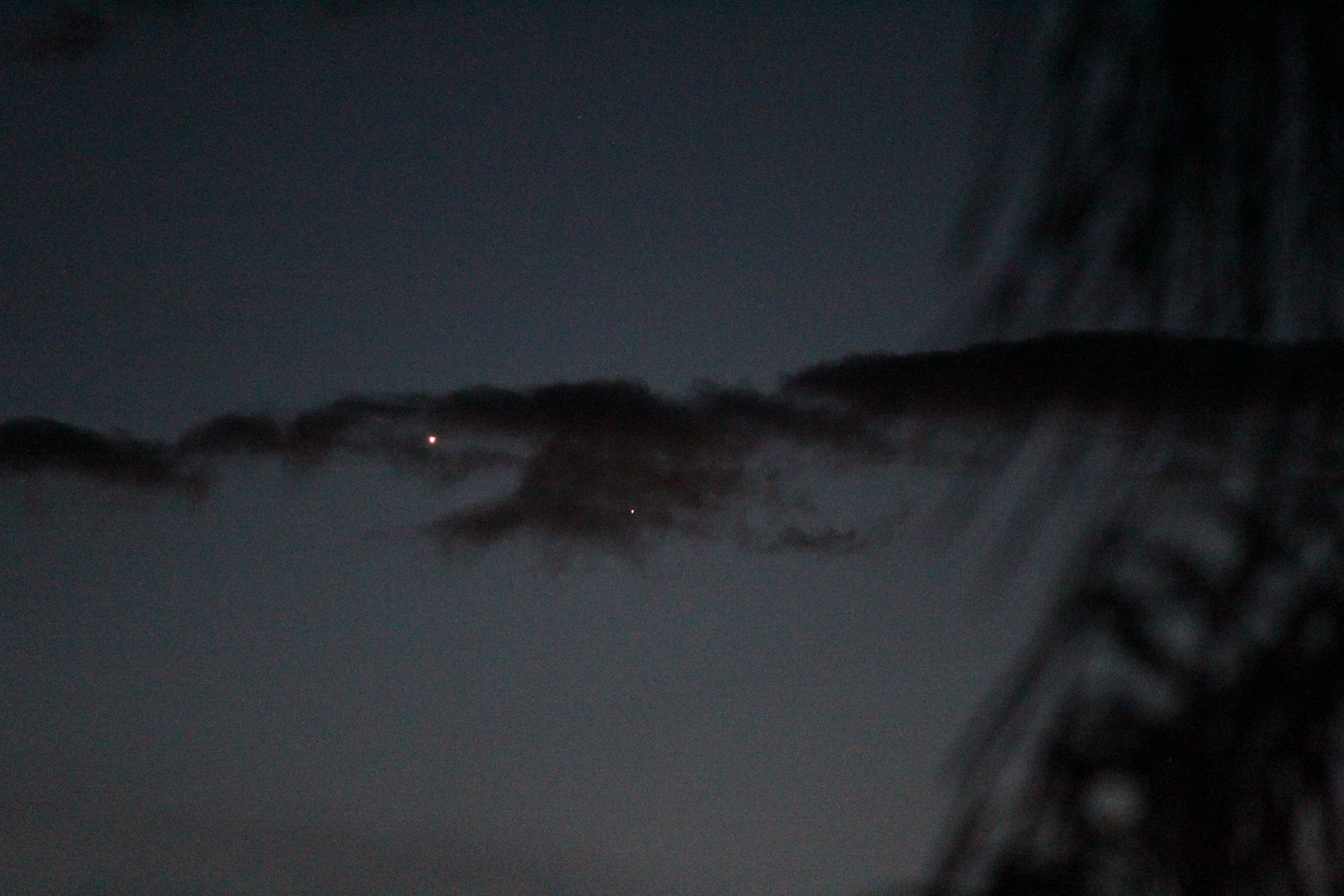 No so for the comet. The weather hasn't given me a look at Comet Lovejoy since the moon was in the sky. If you've got clear skies you should make the effort to see it before the moon returns to the evening sky.
Details are here
.