How is the night sky where you live? Can you see many stars? How about the Milky Way?
Most Americans, indeed most people all across the world can no longer see the Milky Way from where they live. It didn't used to be that way but, light pollution continues to be a problem in spite of the fact that the solutions are simple and generally cost effective.
Tomorrow begins
International Dark Sky Week
, a time to both celebrate the night sky and to reflect on how to try to restore it to some of its former glory. There are lots of great ways to celebrate and improve the night sky where you live, just check out the list over at the
IDA's International Dark Sky Week webpage
.
Which sky would you rather live under? This one:
Lots of skyglow, not many stars.
or this one?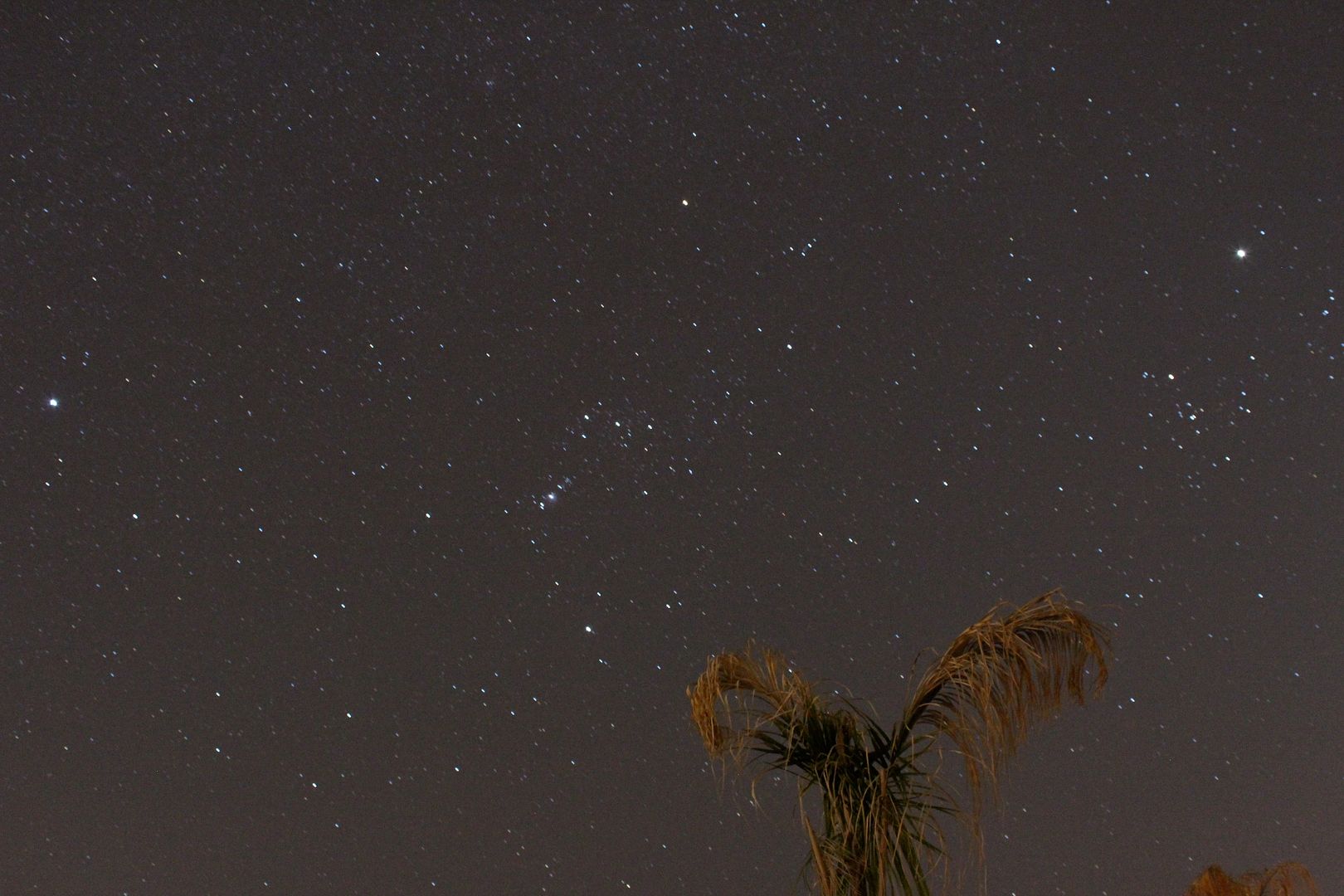 Dark skies with Sirius, Orion, Taurus and Jupiter
Curiously enough, both of those photos were taken on the same night, from the same location with identical camera settings. The difference is the the direction of the view. I am fortunate to live near Tucson, Arizona which has outdoor lighting controls, but even with those the sky can still glow and mask out the night sky. Thankfully, from my location the sky is really only bright in one direction and much, much darker in all the others.
Unfortunately for far too many of us the view resembles the first photo in
every
direction. What can be done about it? Plenty. All we have to do is try.