There are a lot of crowdfunding campaigns out there.
Lowell Observatory
is currently running one to
restore their magnificent 24-inch Alvan Clark telescope
. The 117-year old telescope played an important role in both the history of astronomy and continues as a vital tool for the public education programs that Lowell runs from Mars Hill in Flagstaff, Arizona.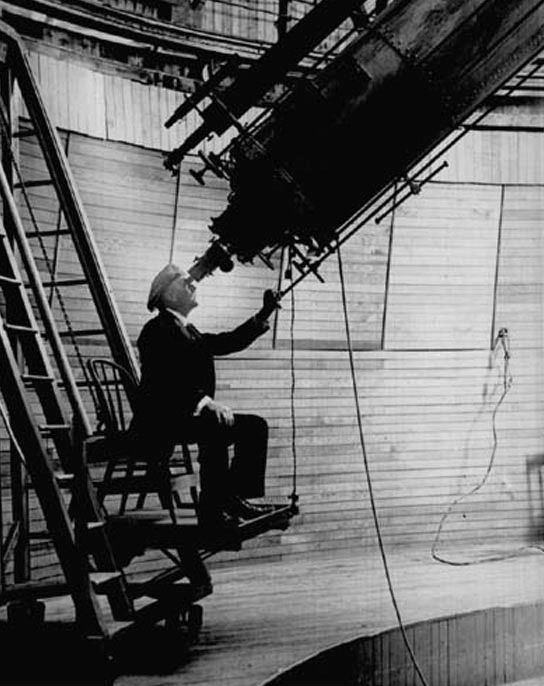 Percival Lowell looking through the Clark
I am a big fan of Lowell and as someone who likes both astronomy and the history of astronomy, it was an easy choice for me to decide to help
support their Indiegogo campaign
. They have some cool perks, but more importantly making a donation helps to extend the lifetime of their wonderful telescope - a Cadillac of the Skies.
If you are in the Tucson area, you should consider attending the
Stars and Bar event
tomorrow night (April 25). It is a chance to learn more about astronomy, light pollution, and Lowell Observatory. It looks to be a cool event.
"Restore The Clark" Campaign Launch Video
from
Lowell Observatory
on
Vimeo
.