It is day 12 of the orbital tour of cities at night from space. Today on Visible Suns it is Madrid, Spain. The photo was taken on February 11, 2011 by the Expedition 26 crew of the International Space Station:
I passed through Madrid & spent just one night there on my way to and back from the
Starlight Conference
on the island of La Palma in 2007.
I confess that I don't recall much about the lights of Madrid from on the ground. La Palma & the Starlight conference (can you find me in the group photo below?) is another story. In a future blog post (most likely during
Global Astronomy Month
in April) I will post my photos of the del Roque de los Muchachos Observatory.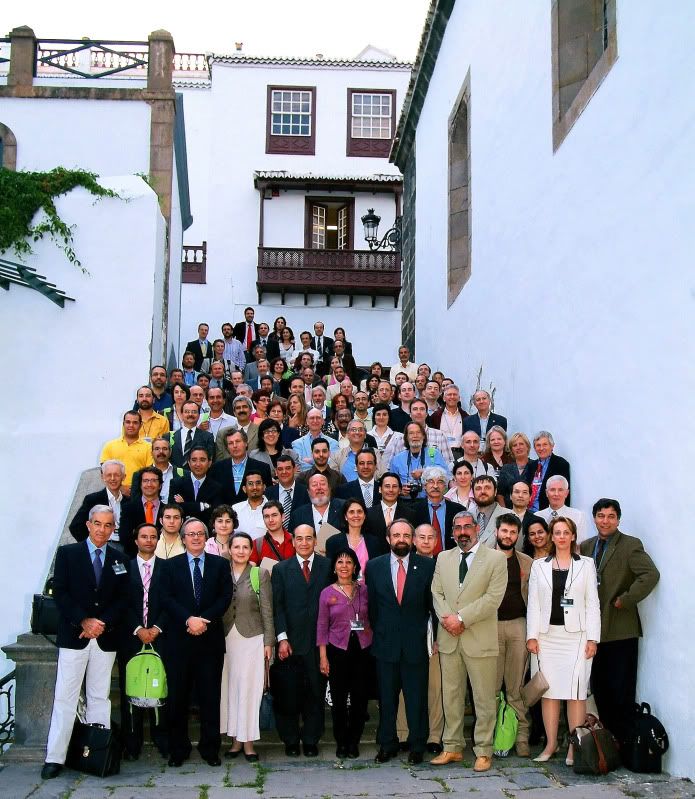 Next up on this orbital tour of cities from space at night will be Milan, Italy.