Here are a few of my photos from yesterday morning's total lunar eclipse. A lunar eclipse occurs when the Sun and Moon are directly opposite of each other and the Moon passes through Earth's Shadow.
From Tucson, AZ the eclipse began in darkness but peaked as the Moon was slipping below the horizon. This was as the Sun was rising so the dramatic color of a total lunar eclipse was lost in the growing brightness of the twilight sky. Still, it was an enjoyable show.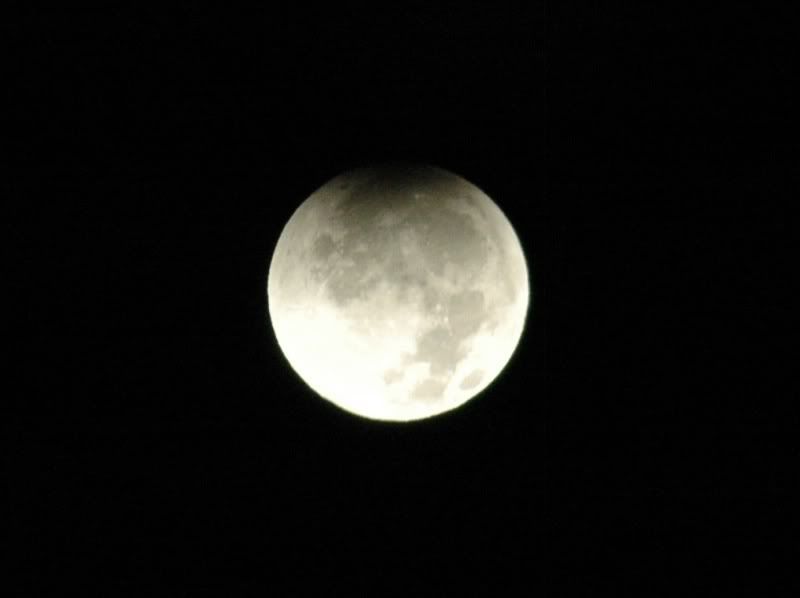 5:53 a.m. MST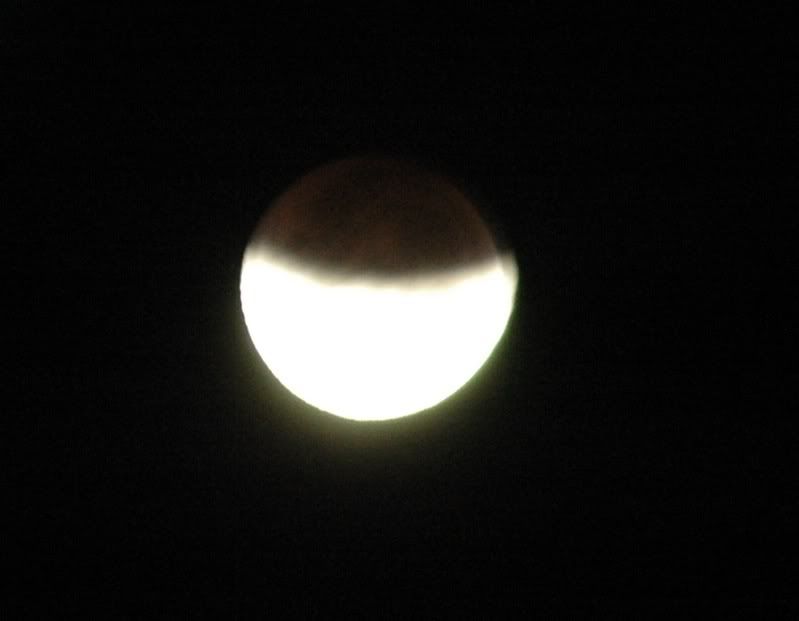 6:27 a.m. MST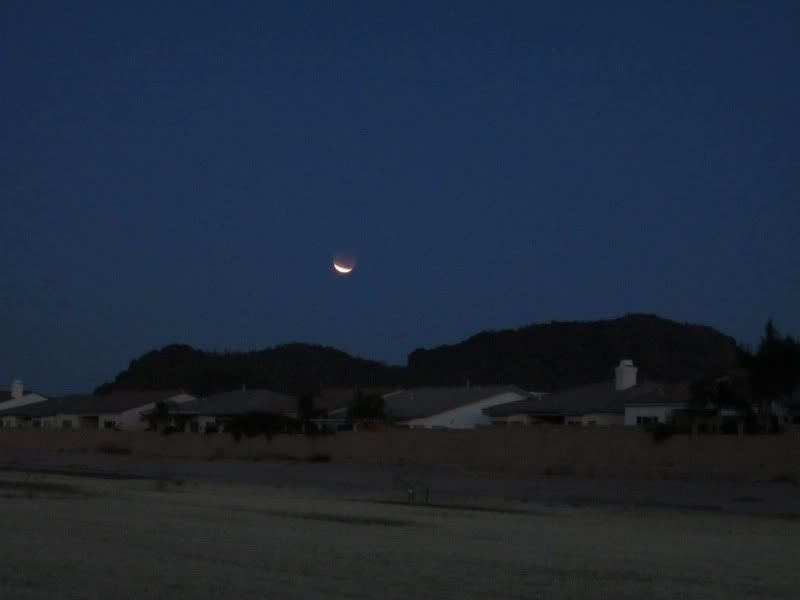 Partially Eclipsed Moon over houses 6:49 a.m. MST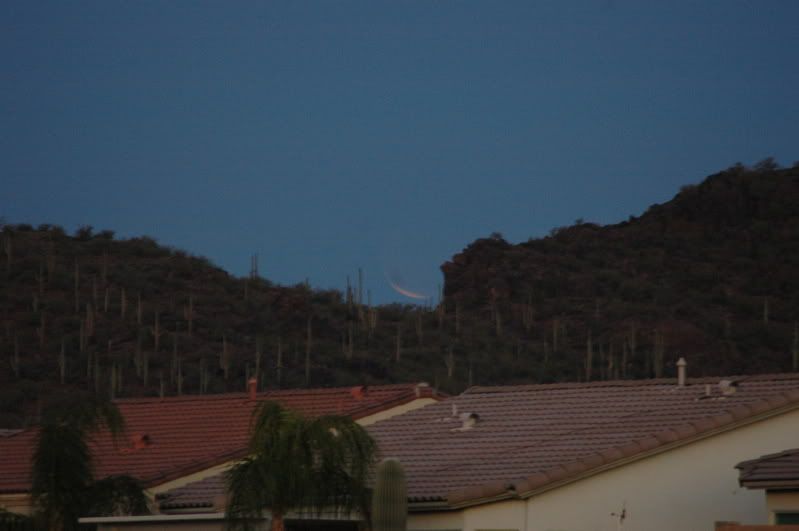 Moon disappearing below nearby hills 7:08 a.m. MST
The
next total lunar eclipse
for the Americas will be in April, 2014.