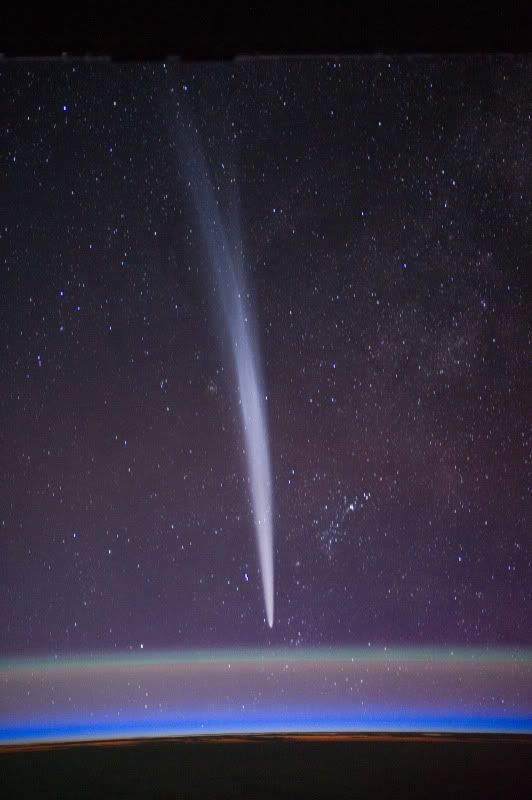 Comet Lovejoy is putting on an amazing show for everyone free of light pollution who also happens to be in the southern hemisphere. It is also looking mighty fine from space as is shown in
this photo
taken today by ISS commander Dan Burbank.
An even more amazing photo is here.
The photo was taken by Gabriel Brammer and shows the Moon, Comet Lovejoy, the Milky Way and one of the telescopes of the VLT while it was firing a sodium laser for adaptive optics. It is my astrophoto of the year. Go check it out.