The world tour of city lights from space heads Down Under today as Visible Suns looks at Melbourne & Sydney, Australia.
First up is Melbourne with an image that was taken January 15, 2011 by the Expedition 26 crew of the International Space Station:
Next is Sydney: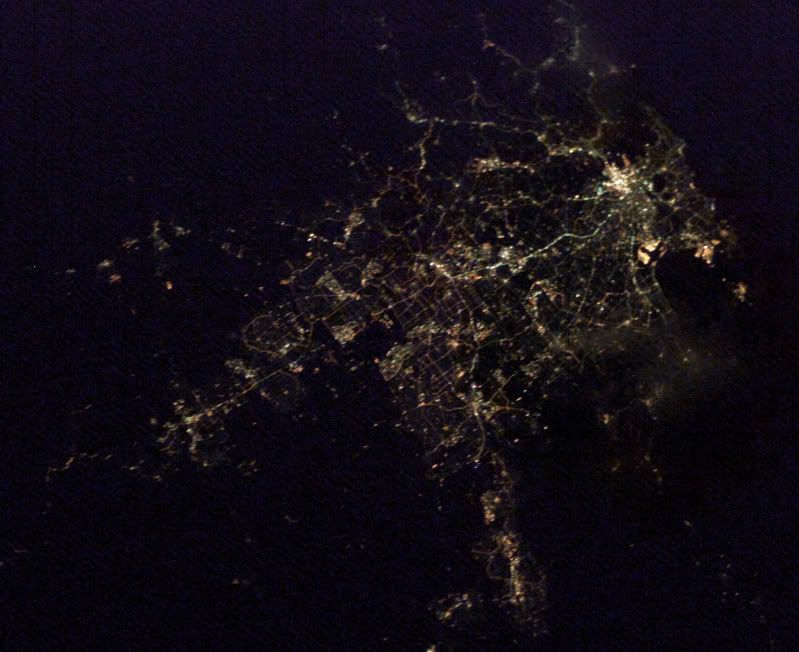 The image of Sydney was taken April 5, 2003 by the ISS Expedition 6 crew.
The
International Dark-Sky Association
maintains its
Australia/Asia-Pacific Regional Office
in Turramurra, New South Wales 2074
Australia. For more information on light pollution in the area be sure to check out the
Sydney Outdoor Lighting Improvement Society
, the
Strathfield Light Pollution File
and the
Light Pollution Awareness
page from the Astronomical Society of New South Wales.
Tomorrow, Brasilia, Brazil.