We start today by looking at Beijing, China. This image was taken December 11, 2011 by the Expedition 26 crew of the International Space Station.
A little over 70 miles southeast of Beijing are the cities of Tianjin and Wuqing China.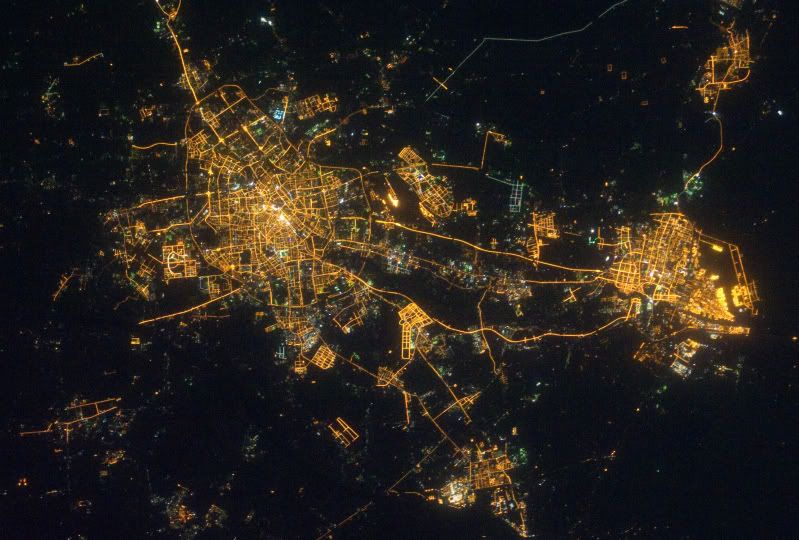 Most of the lighting in the cities looks like the orange glow of low-pressure sodium, yet they look distinctly different from almost any of the other cities shown on this tour.
The second image shown here was taken April 19, 2011 by the ISS Expedition 27 crew.
The International Dark Sky Association does have
Chapters in China
.
Next up is Seoul, South Korea.