It's Moscow, Russia at night & from space: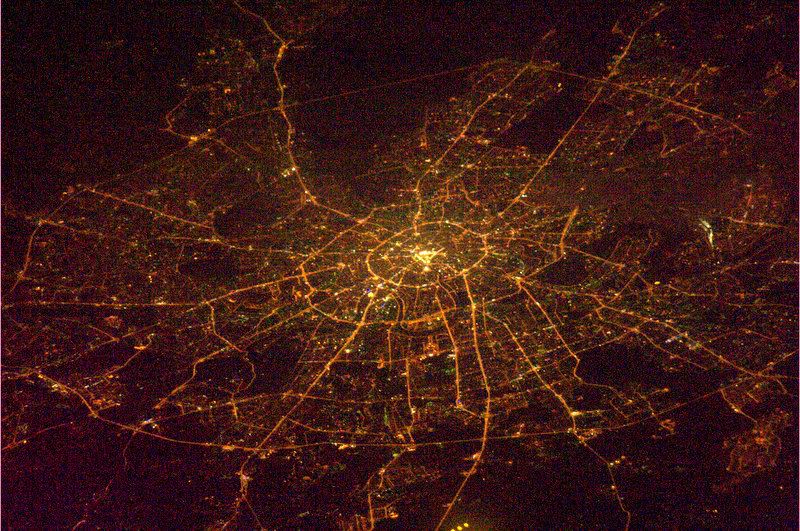 This image was
tweeted
May 10, 2010 by astronaut
Soichi Noguchi
while he was aboard the International Space Station. He described this as the "Golden Rings" of Moscow.
You can see a map of Moscow with a light pollution map of the city
here
.
Next we head far to the southeast with a look at New Dehli, India.