This morning I learned that optician Blake Mitchell passed away. Blake was one of the opticians who worked under the direction of
Marcus Brown
in the Caltech Optical Shop polishing the 200-inch mirror that was destined for Palomar Observatory.
The photo above is a self-portrait of Blake in the Optical Shop at Caltech. His reflection is posed with the three spherical mirrors that were used to test the 200" telescope's convex hyperbolic secondary mirrors.
During my time at Palomar I had the pleasure corresponding with Blake. I also sent him one of the Palomar Observatory shirts that we designed. On the back was this: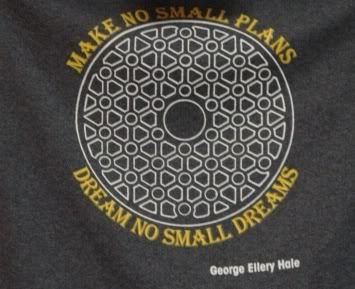 As you can see in the photo below the design on the shirt is the 200-inch mirror. Blake told me that he proudly wore it as if it were a tuxedo.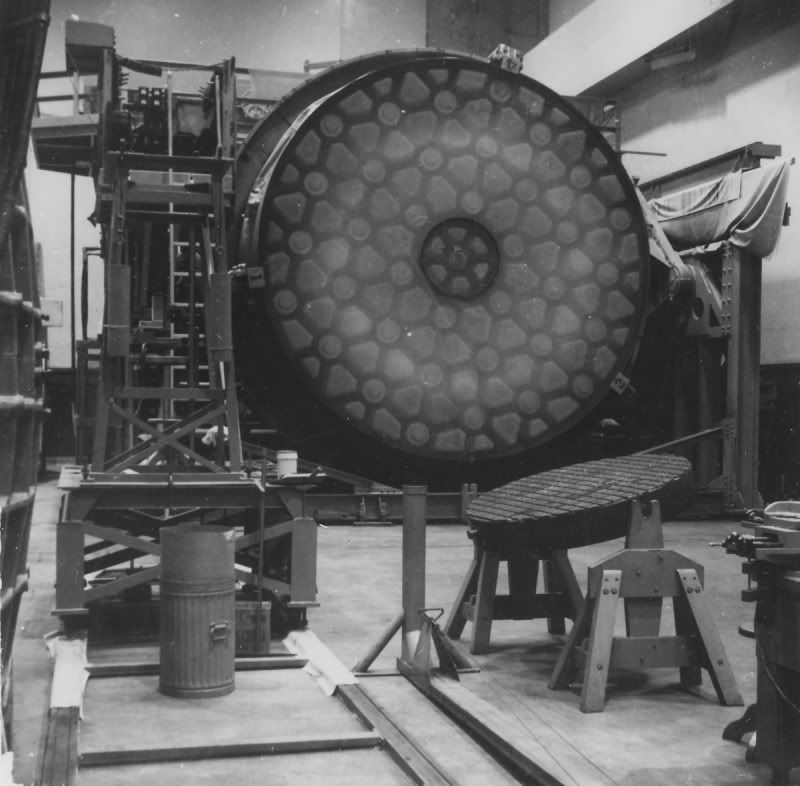 The 200-inch mirror in the Caltech Optical Shop. Photo by Blake Mitchell
Blake's contributions to science extended well past the work that is still going on atop Palomar Mountain. He built some of the first things to make it to the Moon. His cameras were aboard the
Lunar Ranger
missions. The Ranger program was one of NASA's robotic advance scouts for the Apollo program. The missions were essentially flying cameras that were intentionally crashed into the Moon.
Every few seconds a photo was taken and rapidly transmitted back to Earth over and over before the spacecraft hit the Moon. The resulting movies were pretty dramatic:
Check out
this narrated NASA video
for a more detailed movie on the program.
Blake Mitchell was 88 years old. He was possibly the last person left alive that worked on the 200-inch mirror at Caltech. I never met him in person, but I miss him and extend my condolences to his family.